The boys got a
little makeover
, and I've been wanting to repaint my daughter's room but haven't been motivated.
Since we finished the Attic, I have been excited to refresh her room.
It was this dark grey-brown room.
I love Winnie-the Pooh!


Bessy-girl wanted Purple.
I said, "No way Jose.
When you grow up and have your own home, you can paint all your rooms purple if you like."
I am a mean mom; I know.
We compromised on pale Yellow.
I got an iron bed off of craigslist for $30 and spray painted it white--I hate to spray paint.
I know, don't say "hate"...But I really strongly dislike it!
The yellow and white bed frame looks girly to me.


I decided to repaint her switch plate.
It was a mustard yellow with a dark pink flower. I am so bad with color names.
This is the only pic I have of the yellow. It is the backside of the switch plate, so you can't see the pink flower.
I base painted the switch plate using Kiltz.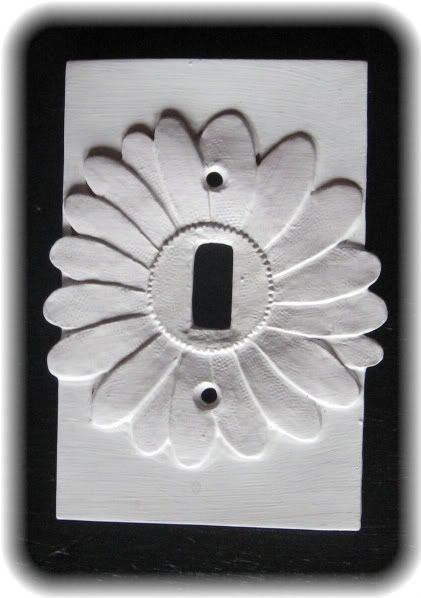 Then I used Folk ART acrylic paint to finish it.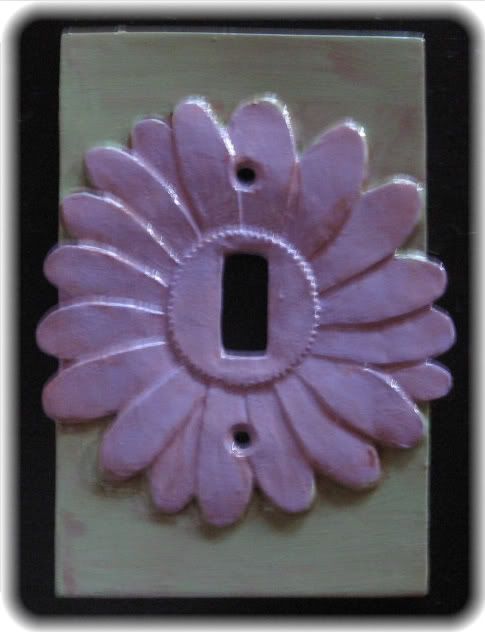 Bayberry was used for the background, and Purple Lilac was used for the flower. I antiqued it with some watered down brown paint and then Polyurethaned it.
I am slowly working on other projects in her room and will up-date them as I finish each one.






Linking up with: