On one of the blog hops this week, a lady was covering plastic eggs with twine and mod podging some.
To see her tutorial go here:
I loved the way hers turned out, and what a neat idea.
Vibrant colors are not me.
I love plain neutral tones. That is probably my personality too...plain and neutral.
My hubby, who doesn't seem to mind my plainness, bought me this egg basket for a present one year.
I filled it, well not quite, with wooden eggs that I bought at a yard sale. It never got "filled" because buying enough wooden eggs to fill my little wire basket could get pricey.
So it sat looking like this for years--Until now.
The kiddos and I got to work and tried our attempt on the French découpage eggs.
I used elmer's glue instead of Mod Podge, because that is what I had around my house. Plus, I knew it would work just as well for me.
I had twine in my craft basket.
When I went grocery shopping, I picked up a dozen plastic eggs for $1.
I also had a cool book on Composers that I got free from the library's used books.
This is how they turned out.
I just love them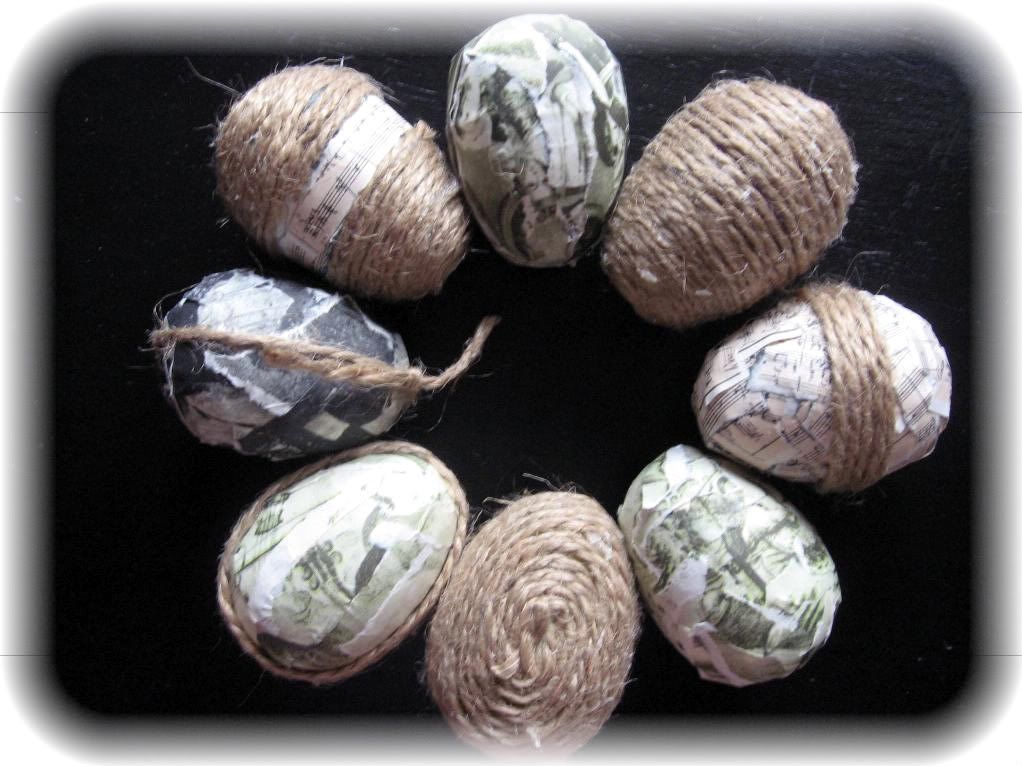 I also painted two of my wooden eggs the butter pecan color I love so much:)
I speckled them with brown paint.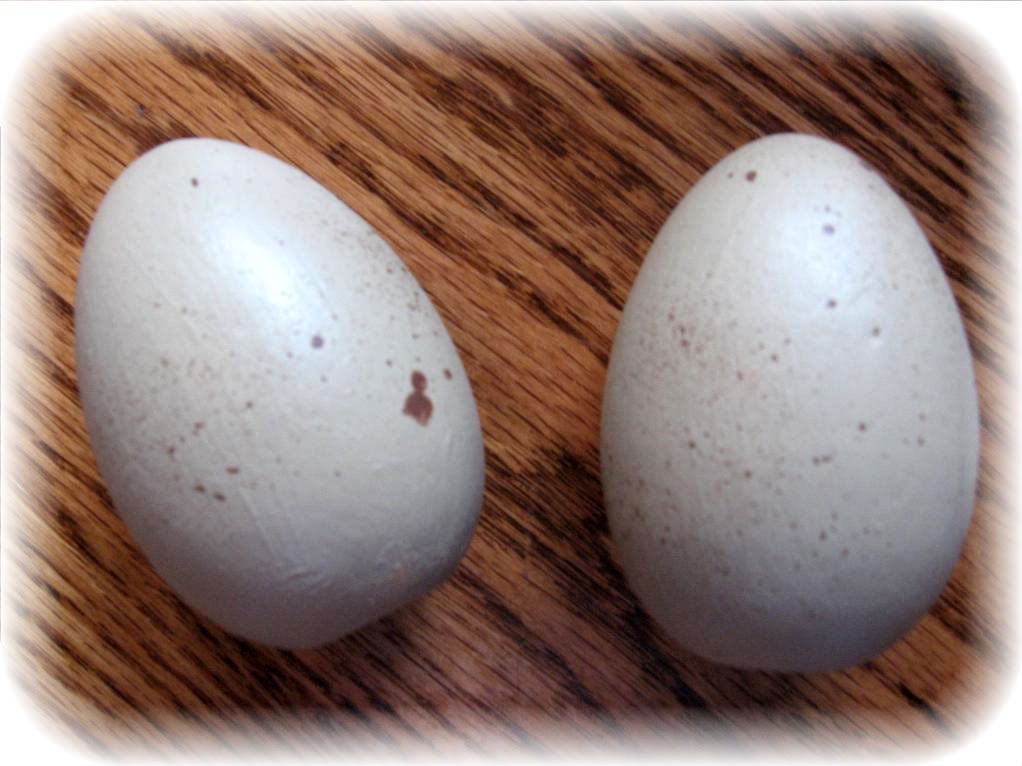 I printed off the sign with a font I liked.
I got my stamp ink out to make it look grubby.
Attached it with wire.
Here it is:
Linking up with: