I found this vanity and vanity seat at a yard sale last summer.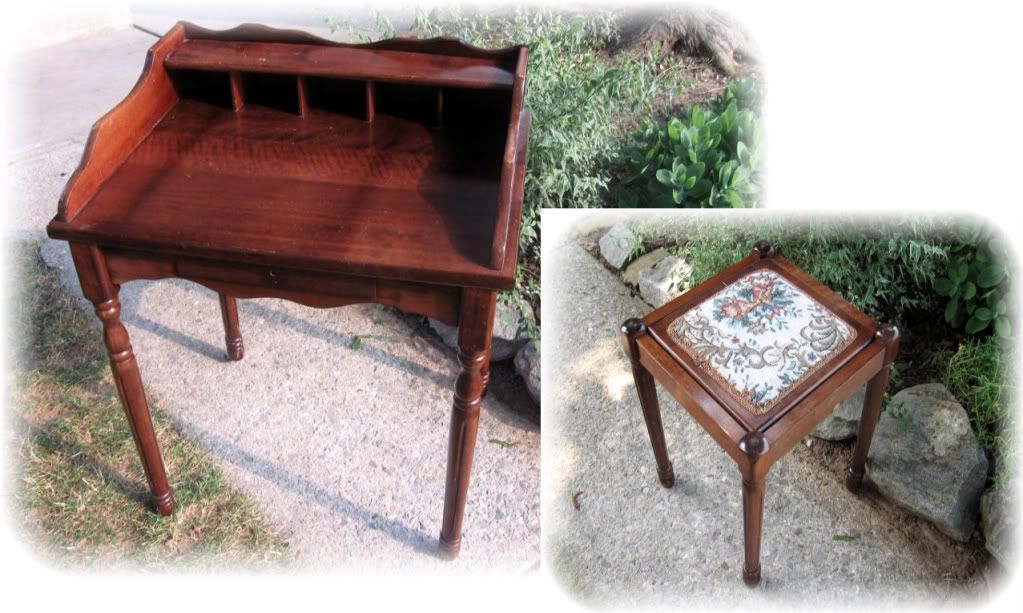 I bought it for a whole 50 cents!
My daughter was in love with it. It really doesn't take much for her to get happy about something.
She seems to be thankful for everything given to her no matter what.
These are the last pieces of furniture that I wanted to redo for her and her new "girly" room.
First, I took apart the seat.
We wanted to recover it with purple material to match her bedroom.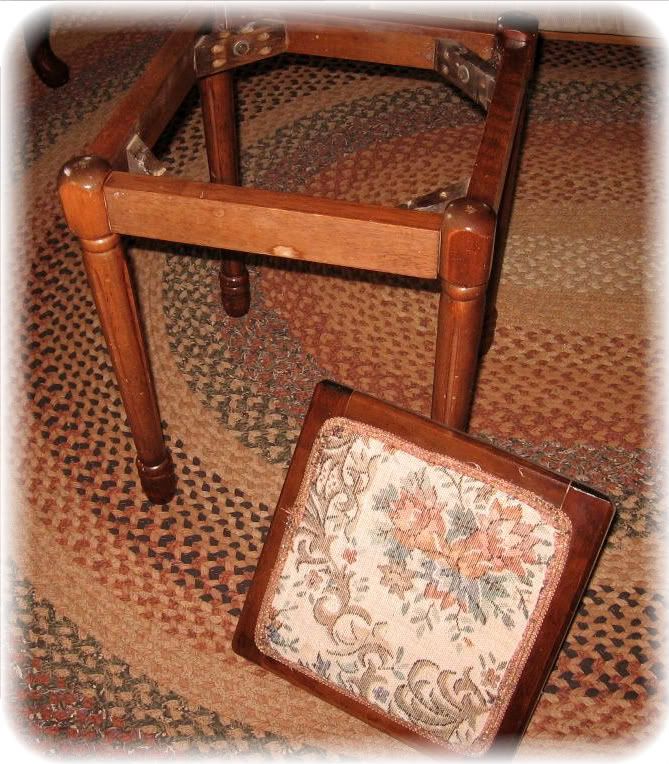 Next, I sanded them down with a sander.
I kindly told my hubby that the 3 hours of sanding could have been avoided if I had Annie Sloan's Paint.
As I was distressing them with sand paper, he basically implied that because of the strength of Annie Sloan's Paint I would not be able to distress my furniture.
He can be so rotten sometimes.
Bessy helped sand.
Here is what they looked like after sanding them:
Then I painted them white with some Kitchen and Bath paint we had.
I distressed them before staining them with Walnut colored Minwax stain.
Here is the "desk" painted and stained.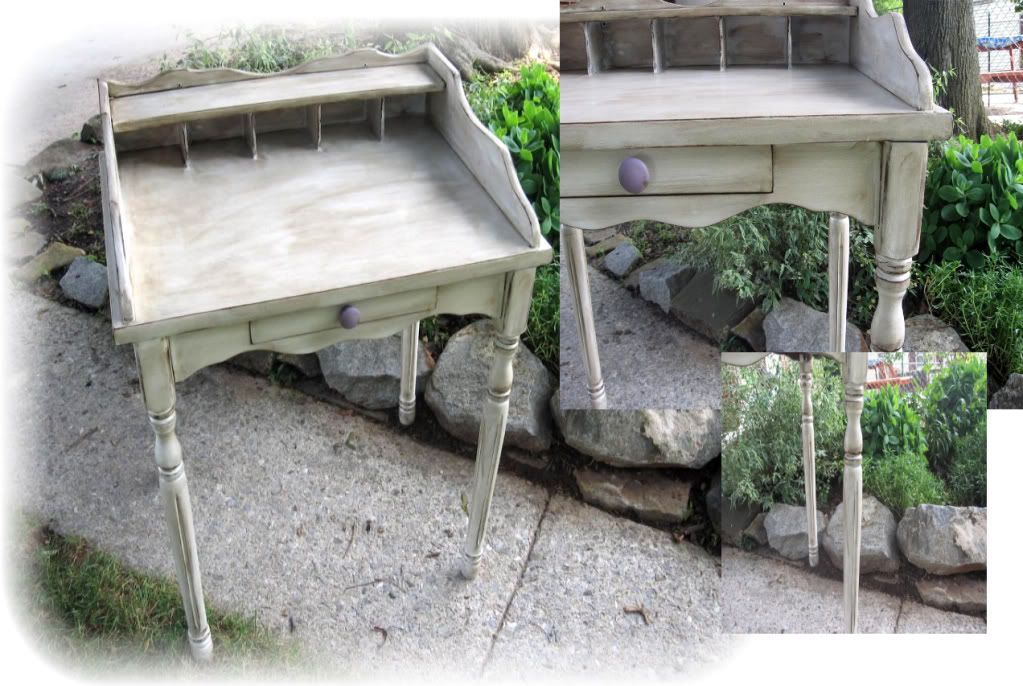 I love how the stain brings out the details in the legs!
It is not an old piece of furniture, but it has character.
To recover the seat I used a hammer and some tacks.
For the seat cushion I laid the seat on some batting to measure and cut.
Then I stretched some quilt batting directly over the cushion.
I pulled and tacked the sides first and then the corners like this: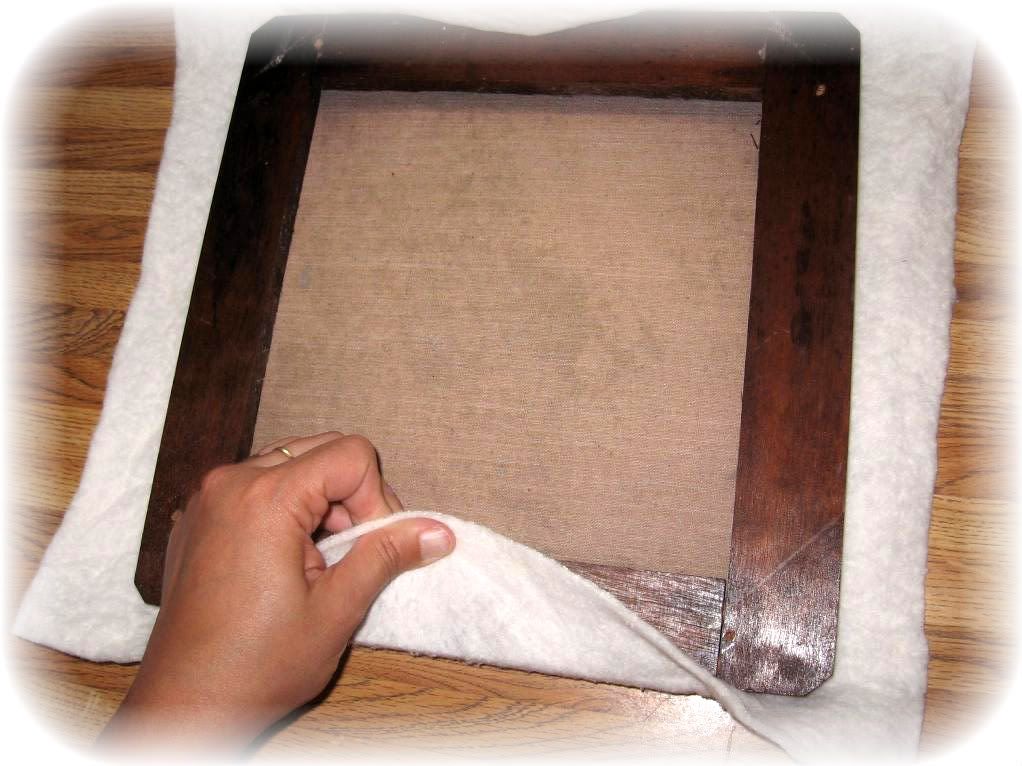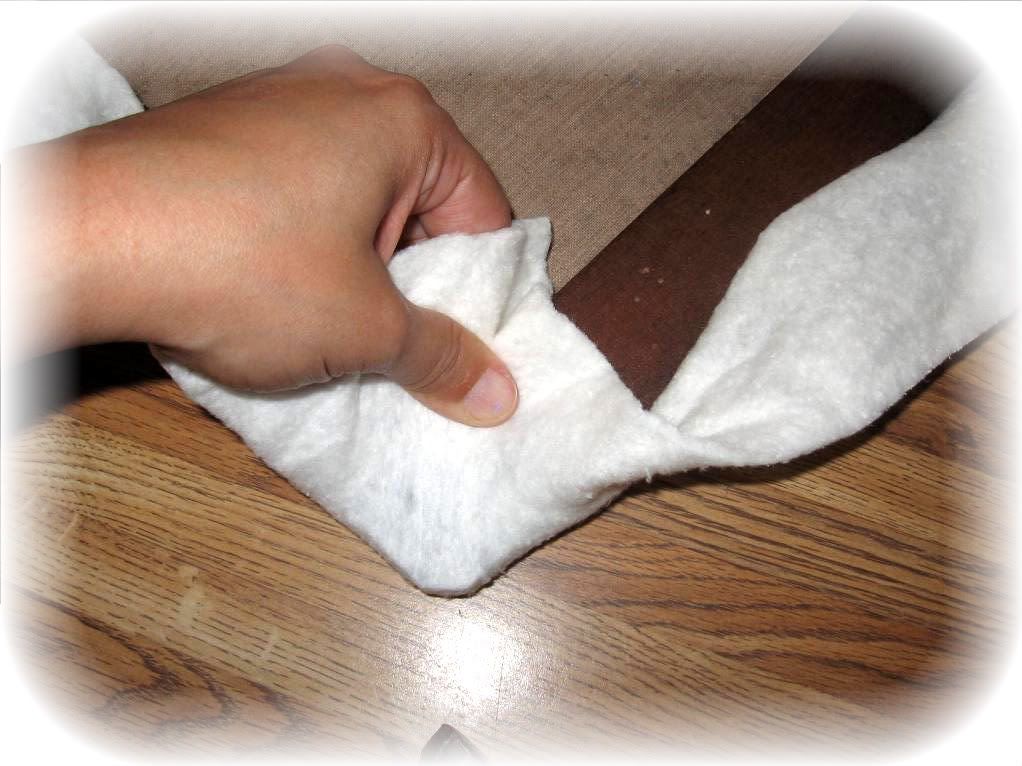 Here is the front of the seat with just batting:
Finally, I stretched and tacked the fabric over the batting.
Sides first: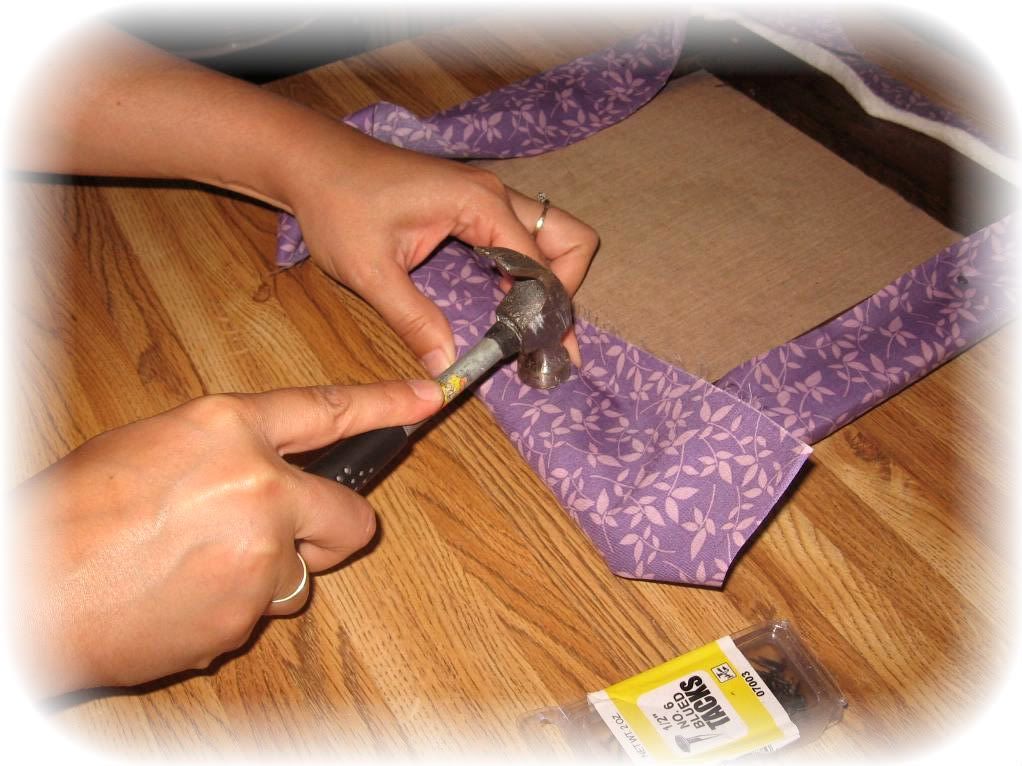 Then the corners:
To do the corners pull the middle up first--tack it.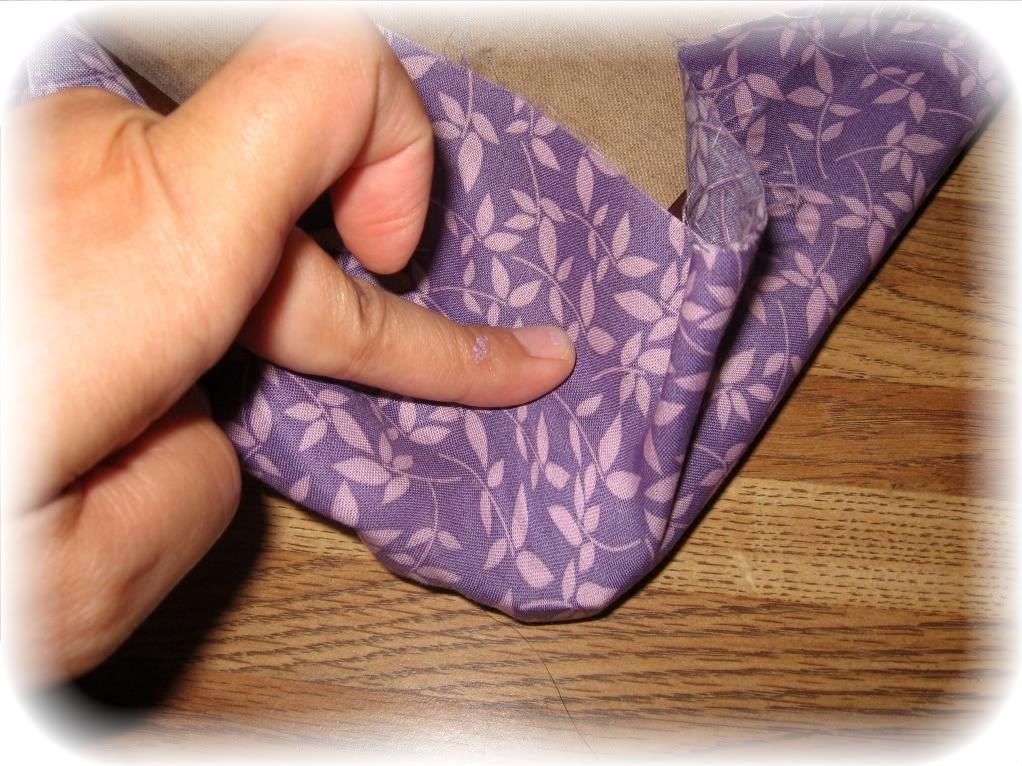 Then fold those sides in and tack so it looks like this: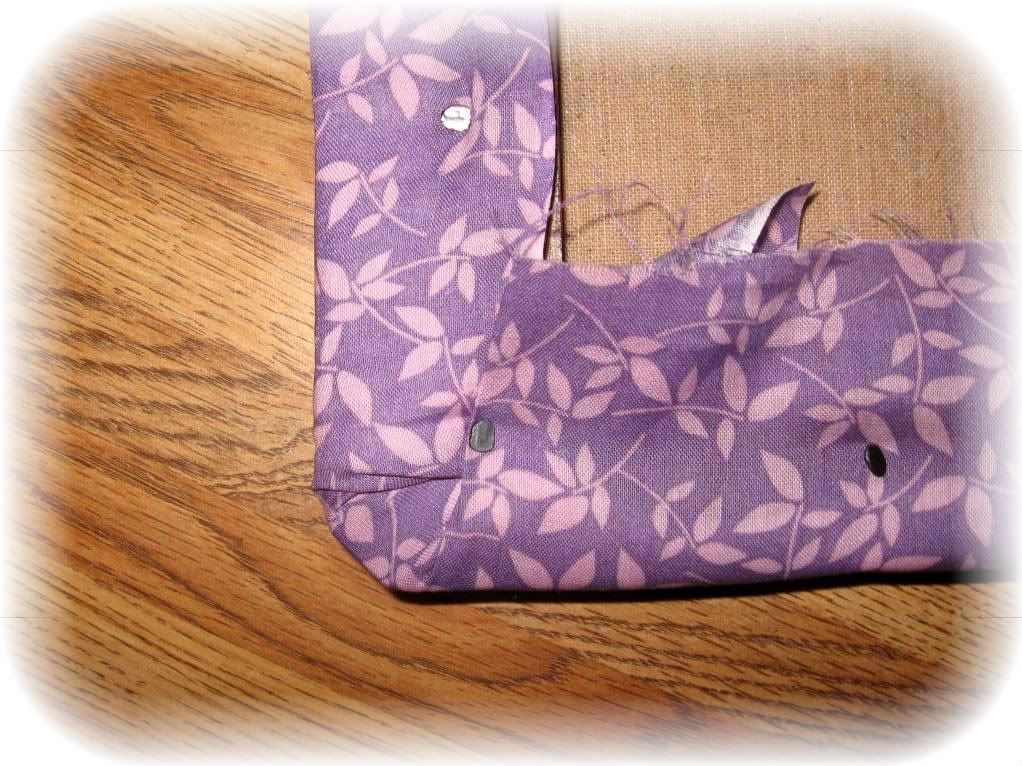 She just loves how it turned out.
I am so glad she does too.
I really like the white and stain.
Here is the before and after.
What do you think?