The other day I opened my front door and found this setting in front of it.
A friend had dropped this desk off when she found out that I painted furniture.
I think it has some great character.
I wasn't really liking the spool thingy on the desk.
I know that to some of you that may be neat, but it wasn't working for me.


When I pulled it off the desk it left many holes to be filled where the dowels were.
This was my solution to fill the holes.
I got my hubby's handy little coping saw.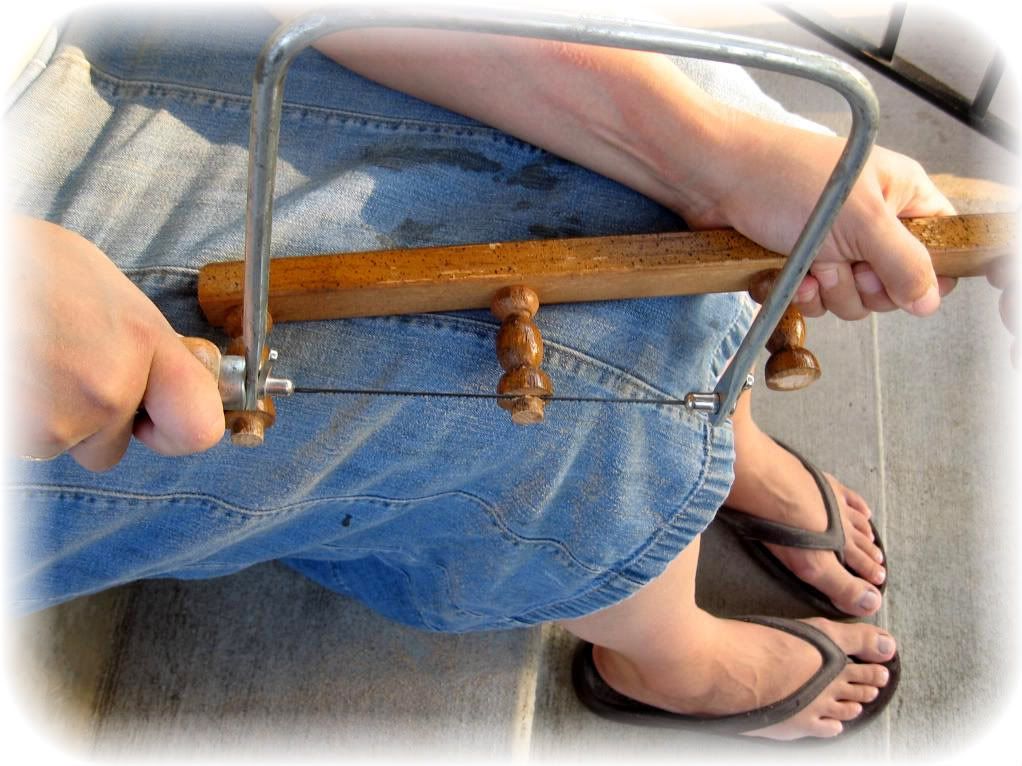 Okay, try not to focus on my fancy clothes and well groomed toes.
I then filled the holes with some wood glue and hammered the little part of the wood dowel into each hole.
Here is a pic of the desk sanded with the holes filled.
I wanted to stain the top and paint the bottom white.
I used Early American Stain on the top.
I also distressed it after I painted it white and stained it with Walnut colored stain.
My hubby added a little ledge so that a book or writing utensil could set on the desk.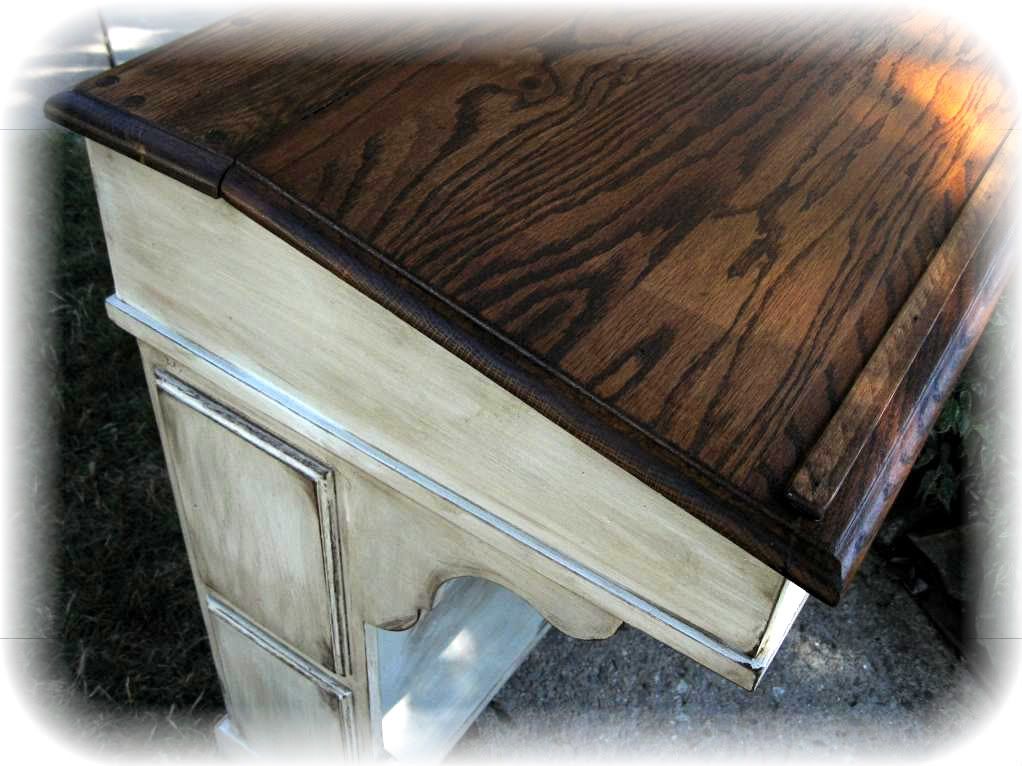 I love the way it turned out!
Not sure if I will keep it or sell it at my crafts sale in the Fall.
I love the detail that the stain brings out.
Here is the Before:
And here is the After: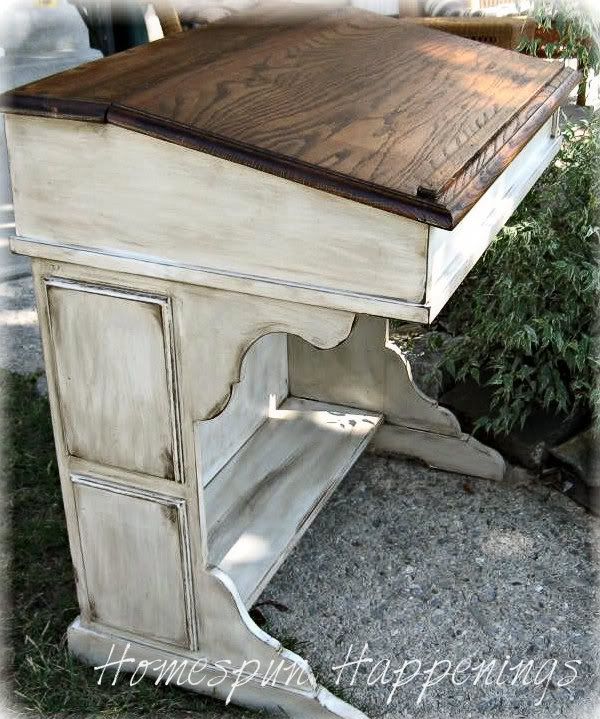 Thanks for visiting!

Linking up with: