What do you see?
Okay, besides a huge ugly yellow wall--which IS going to be painted this Fall before my Craft Sale.
What don't you really see?
my end tables....
I bought these end tables unfinished in Amish Country in Lancaster, Pa 5 years ago.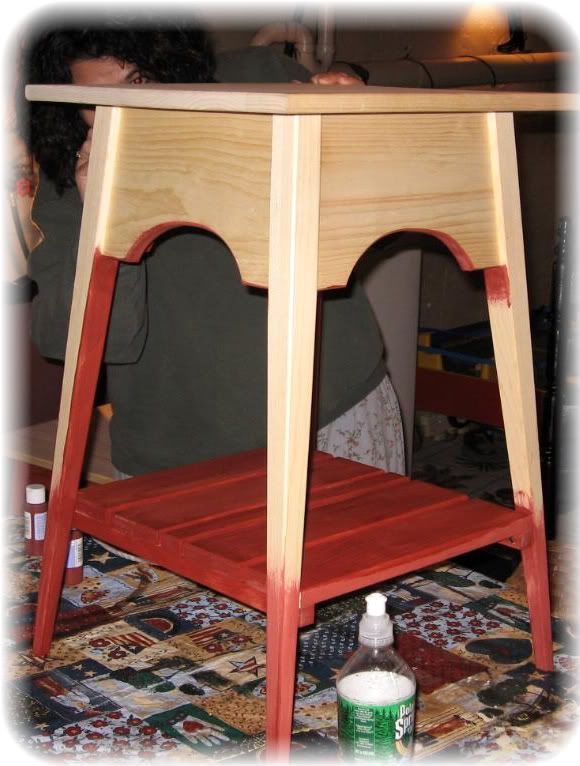 For some reason I thought it a great idea to paint them with a burgundy bottom and white top.
I know it looks red on the photo, but after two coats of paint and stain it turned dark burgundy.
The white top was suppose to match my trunk coffee table.
They just get lost beside that big brown sofa--which I love...brown.:)
I have really been liking all those tables that have the stained top with white bottom.
So that is what I did.
I stripped the table top and sanded it so that I could stain it later.
Next I painted the bottoms with my left over white Kitchen and Bath paint.
I got the Jacobean Fiddes Sons Wax to try.
I have never used wax before.
I watched Miss Mustard Seed's tutorial on
Waxes 101
.
I guess I failed the class.
This is what happened when I applied the wax to my white, dry paint.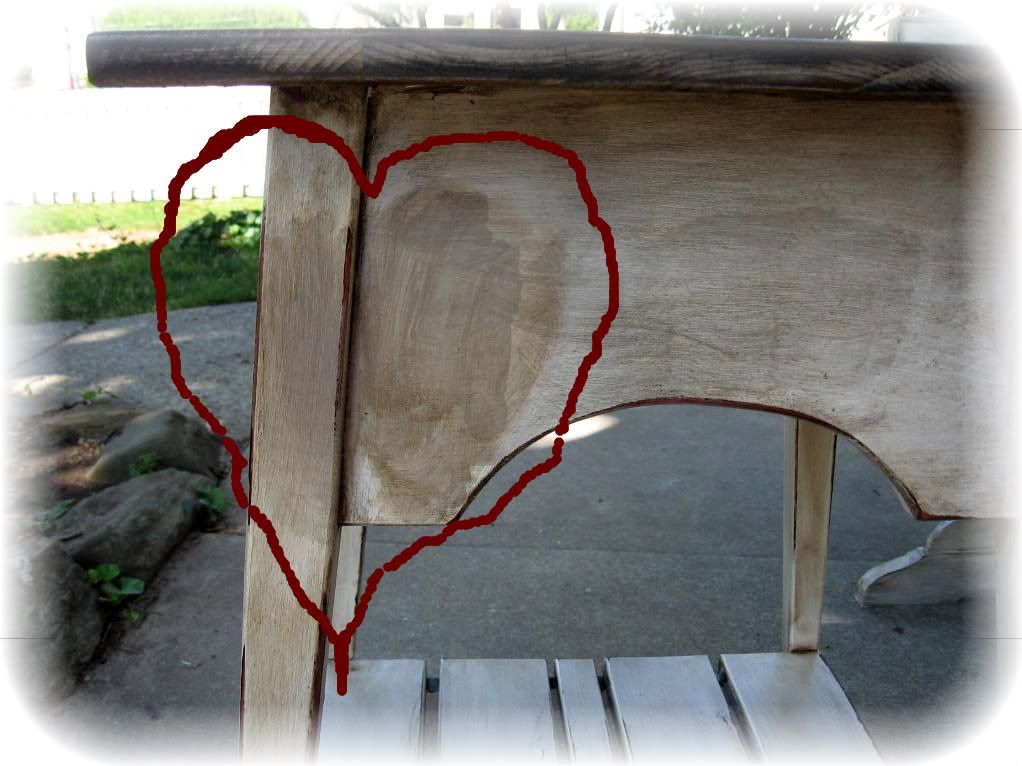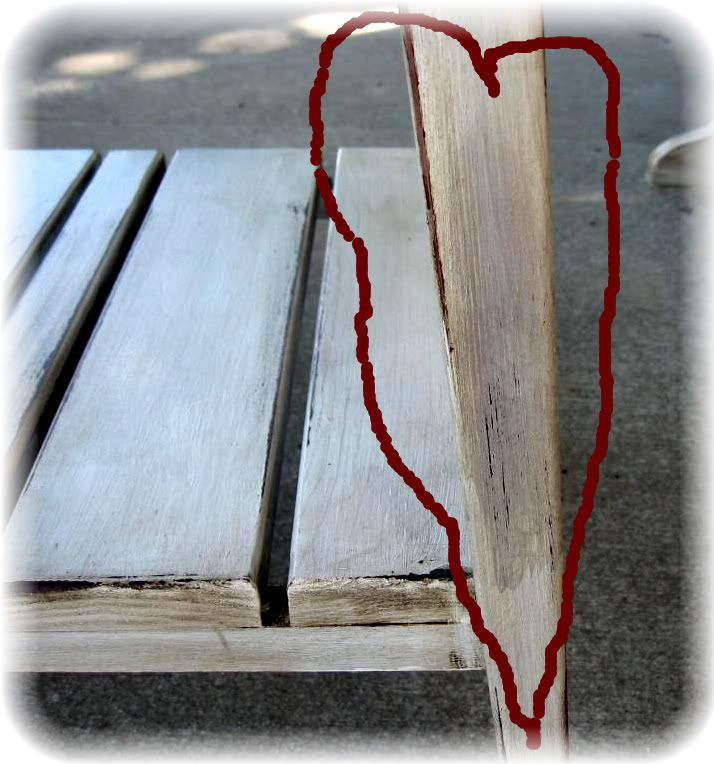 It turned gray. Only where I initially applied the brush.
I tried to buff it , but it didn't work.
I couldn't get rid of it.
Help me please--if you can.
I really want to be able to use this wax.
Needless to say this side now faces the wall.
I put Fiddes and Sons away and got out my handy dandy Minwax Walnut colored Stain.
I applied it with a brush and wiped it in with a soft rag.
After the bottoms were finished, I stained the table top with Early American color stain.
I also put one coat of poly on the table top.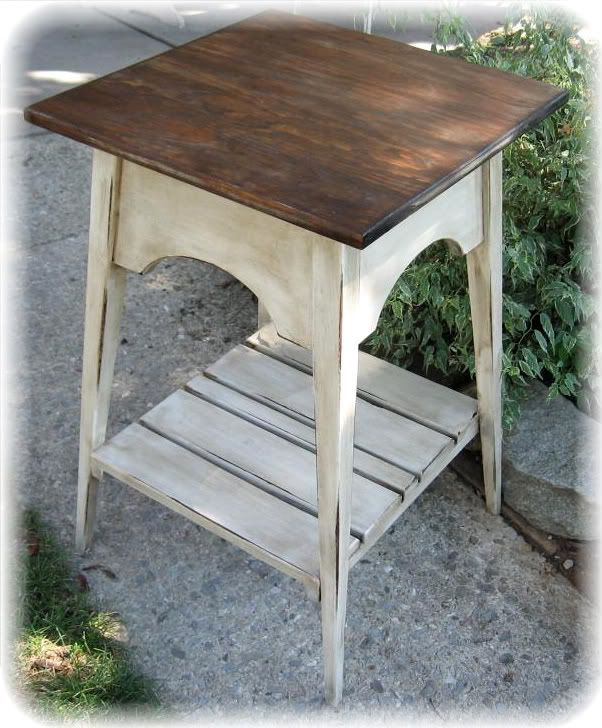 I am loving the "new" look to my end tables.
Now...
What do you see?
:)
You know the sofa, rug and carpet don't look so off centered when you are standing in my living room.
Here is another look at the before: