I received my order of Annie Sloan's Paint today!
I ordered from her because she offers flat rate shipping.
They were so good at communicating with me.
As soon as my package was delivered, I received an email from them saying that UPS just dropped it off.
I thought this was great for those ladies who work and may not be home when their products arrive.
I couldn't wait to paint something!
I chose this:
Doesn't everybody chose a picture frame as their first chalk paint project? :)
I painted a coat of the Paris Grey first.
This stuff sure does dry fast.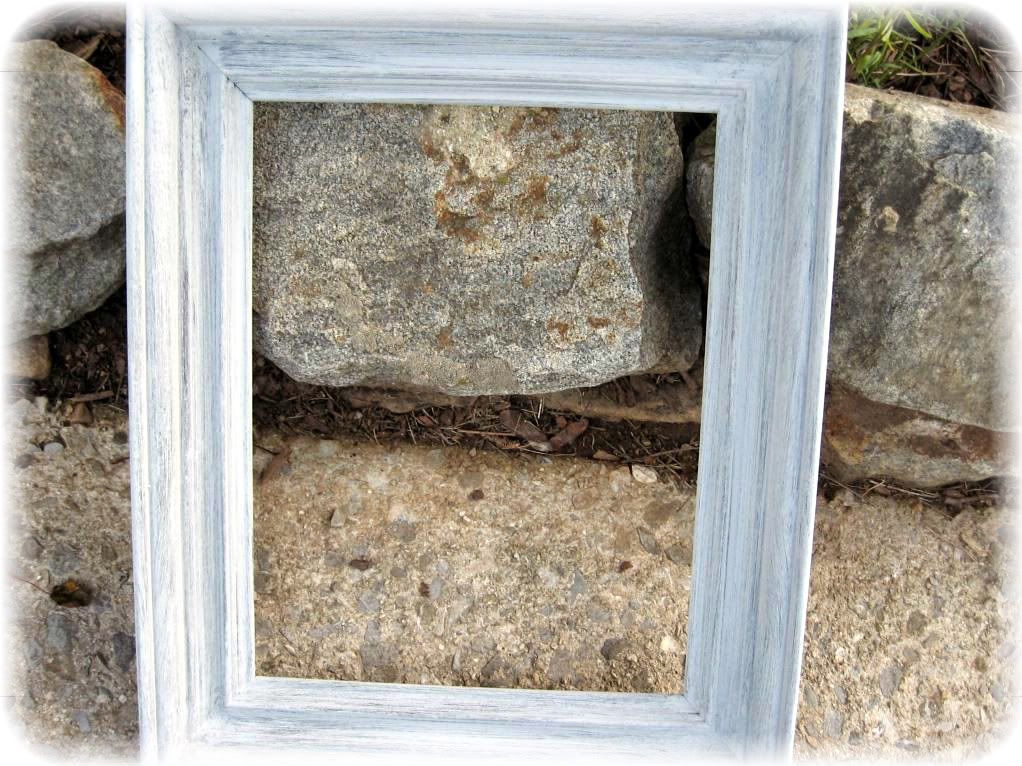 It looks white on this pic, but it was a grey color.
This is just one coat over the dark frame.
Next I highlighted some sections with Old White.
I sanded it a little and waxed it with Fiddes and Sons Jacobean Wax.
I probably should have waited a couple of hours for the paint to dry before applying the wax; because as I was buffing, I was rubbing more paint off.
Chalk Paint isn't suppose to wipe off of anything--it is suppose to stick really well.
So it definitely dried quickly and was good for the second color right away, but I guess I should wait next time before waxing it.
I still love the way it turned out.
Here is the before:
Here is the after: