Oh the smell that filled the kitchen today.
Gingerbread cookies!!
That is a Christmas smell to us. We have the Christmas music playing while the boys are making cookies.
There is always some kind of creating going on with them too. They just couldn't make gingerbread cookies without a little gingerbread person, so from scratch they created this little lady.
Now onto my find....this 99 cent frame came from the second hand shop.
I painted it with Annie Sloan's Old White, clear waxed it, distressed it, and antiqued it with the dark wax.
Later buffed it.
Love it!
Now what was I going to put in it?
I wanted a Bible Verse. God's Word is so encouraging!
I thought of burlap--yes I will have burlap for the background, but I will needlepoint the scripture onto
muslin--tea dyed muslin.
It will need something added to it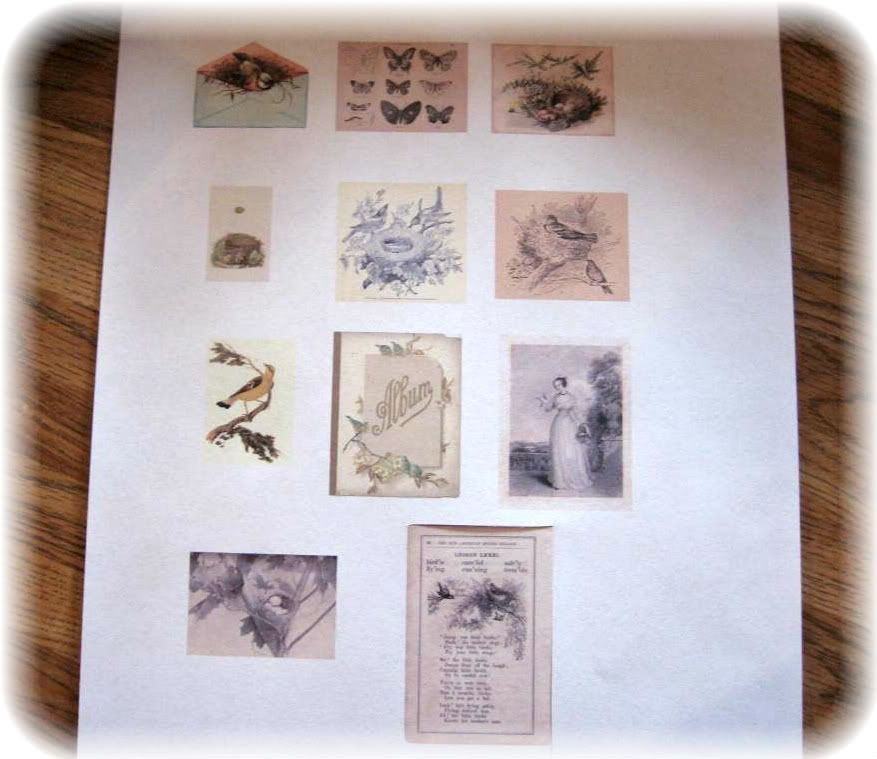 This is what I came up with as my final project.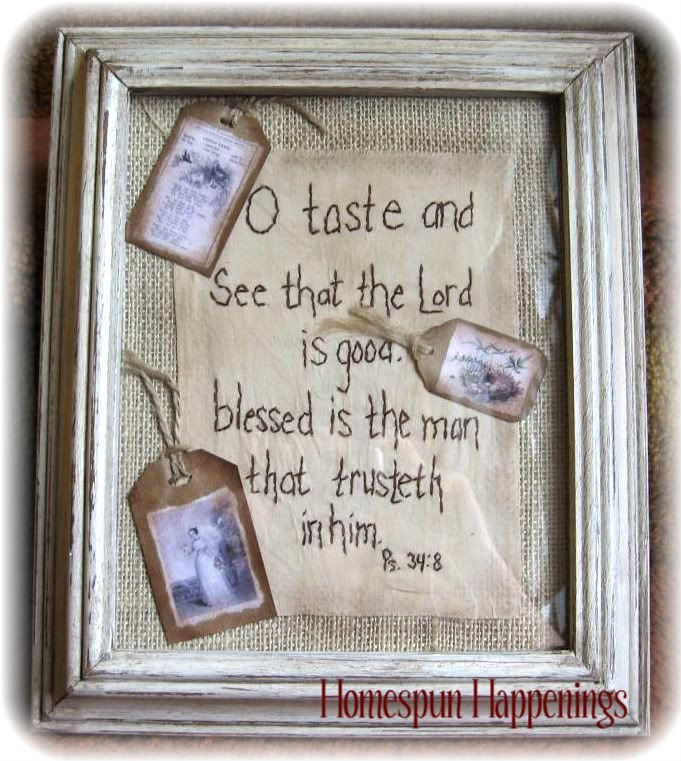 I love the tags.
I especially like the one on the bottom right that looks like it came out of a reader because of what it said.
It says:
I thought it went well with the scripture I chose.
We need to taste and see that the Lord is good.
Sometimes we want to stay in the nest where it is nice and cozy and not trust God to do what He wants us to do.
When we obey and do what He asks of us, we can see amazing things happen, fear goes away, and we know that the Lord is near.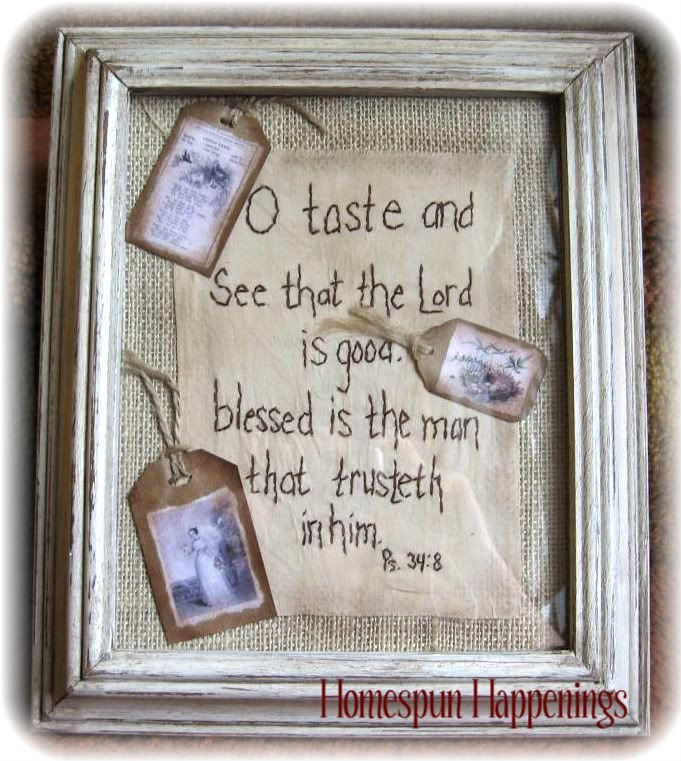 Linking up with:
Shades of Amber Chalk Paint Party
Knick of Time Tuesday
Brag Monday with the Graphics Fairy