What a wonderful Saturday it was!
I cannot believe what we were able to accomplish today.
It is true many hands make light work.
I love spending the day working on a project with the whole family.
It started off with different expectations.
I was suppose to sew some things today for my craft sale.
My hubby and I got to talking about the big, bad dirt pile in the yard, and we decide to do something about it.
It has been there since July, when we had our pine tree taken down.
Hubby wanted to plant some grass, and I wanted to move my veggie garden.
The kiddos did such a great job at taking care of the garden this year--even though we didn't get much from it. I really wanted to get a bigger one and to move it out into more sunlight.
So the kids and I started digging up the grass and transplanting it to part of that big, bad circle.
Next the boys gathered all the extra rocks that were around my "old" veggie garden and flower garden.
My hubby was going to build a stone wall next to my new veggie garden.
They worked hard and didn't complain one bit.
Here the rocks are in one place and we filled in part of that circle with grass.
Bessy took her turn at unloading dirt from my "old" veggie garden.
She worked hard at shoveling and taking pics too.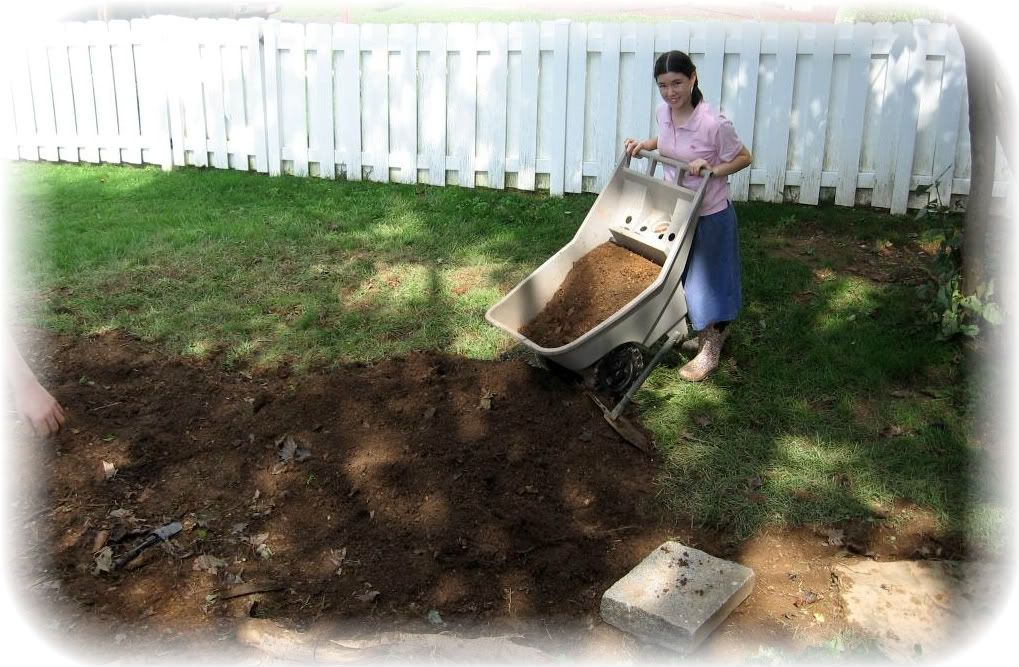 Now hubby got to work on the wall with our oldest son.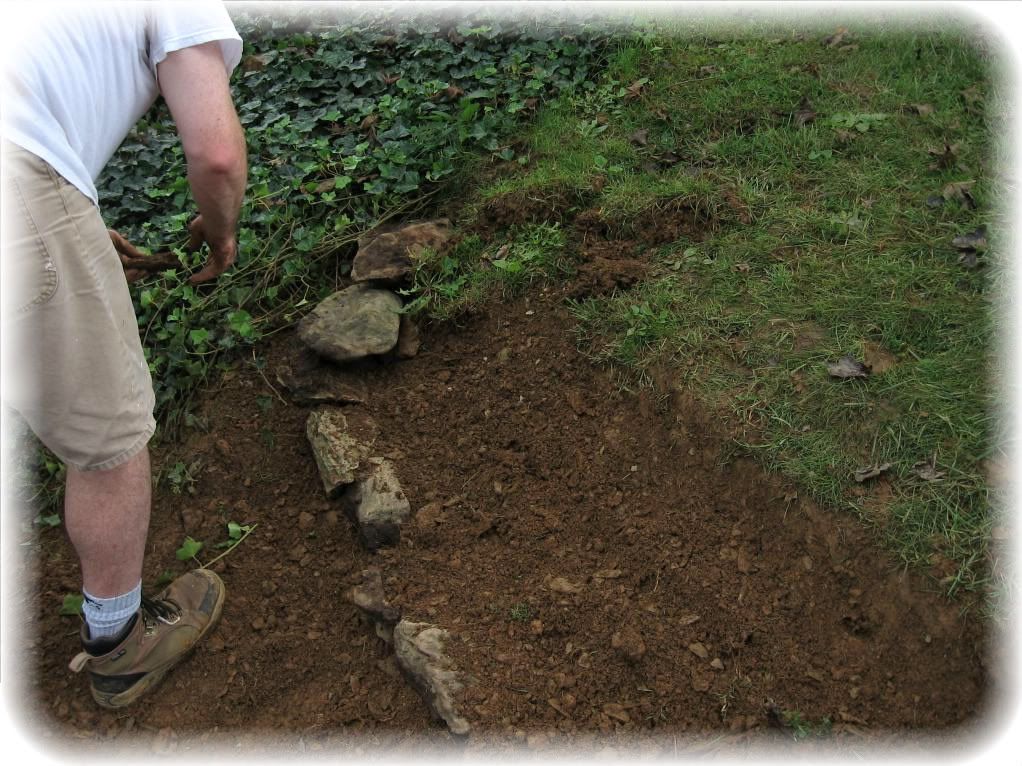 Here is a pic of the area of the "old" veggie garden.
We transplanted some grass here, and I hope to transplant some plants that need divided.
Ah yes, the fence is gone.
I also moved that down to the new garden.
Wil cut down my big butterfly bush which was leaning too much from Hurricane Irene, and I used the branches to add to my fence.
My honey added the extra stones to make a little entry way for my garden.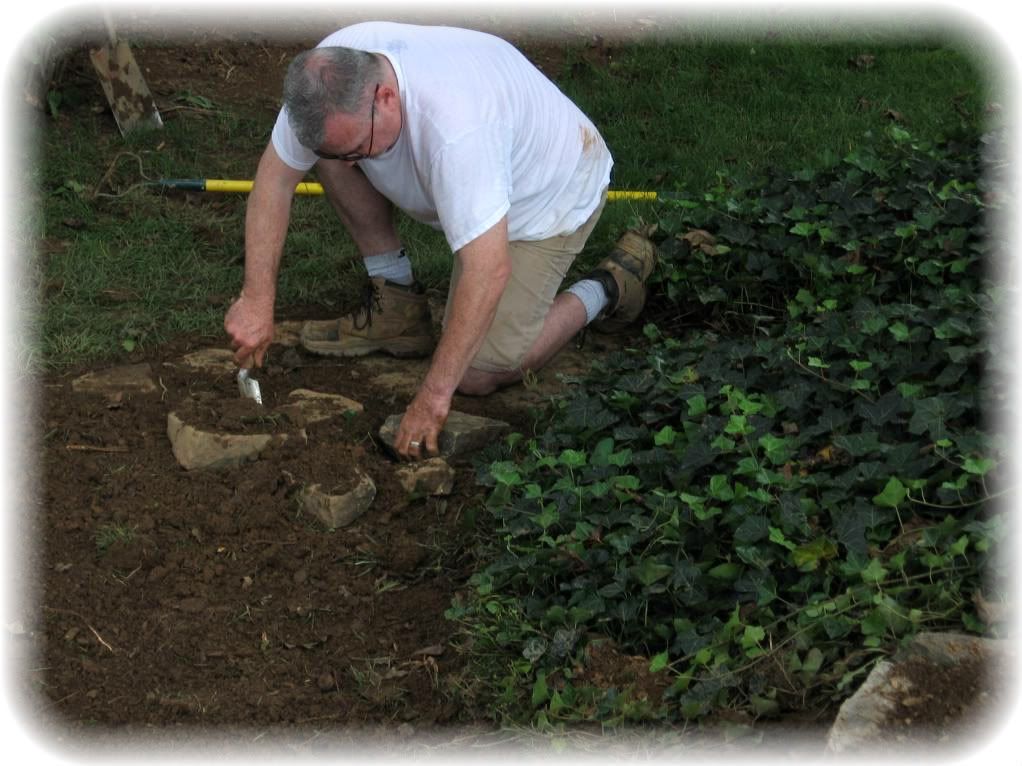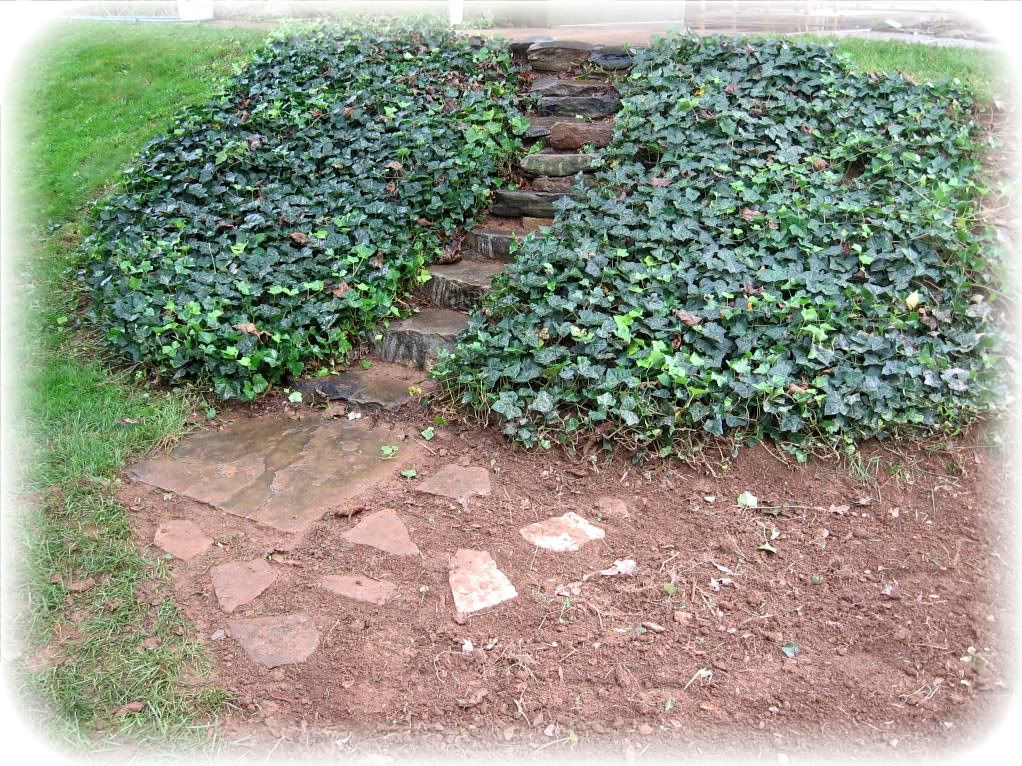 I love it!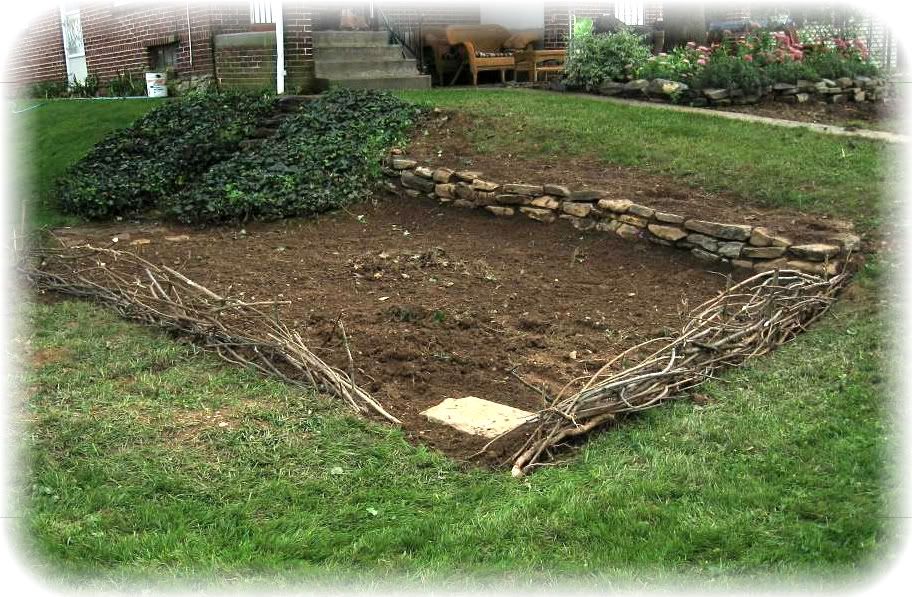 Children really are a blessing from the Lord.
My body is aching right now, but I can't imagine that I would have gotten half of that done today.
We started at 10am and finished at 4:15pm--WOW!
The other thing I am enjoying is the price of my new veggie garden--$0.00
FREE!!!
Have a Happy Sunday!
I hope I can move tomorrow.