Gotta love yard sales!
I got this frame for $1 25cents.
They were selling everything for a quarter by the time I got to this yard sale.
I grabbed this frame up. I loved the wide edge and thought I could do something with it.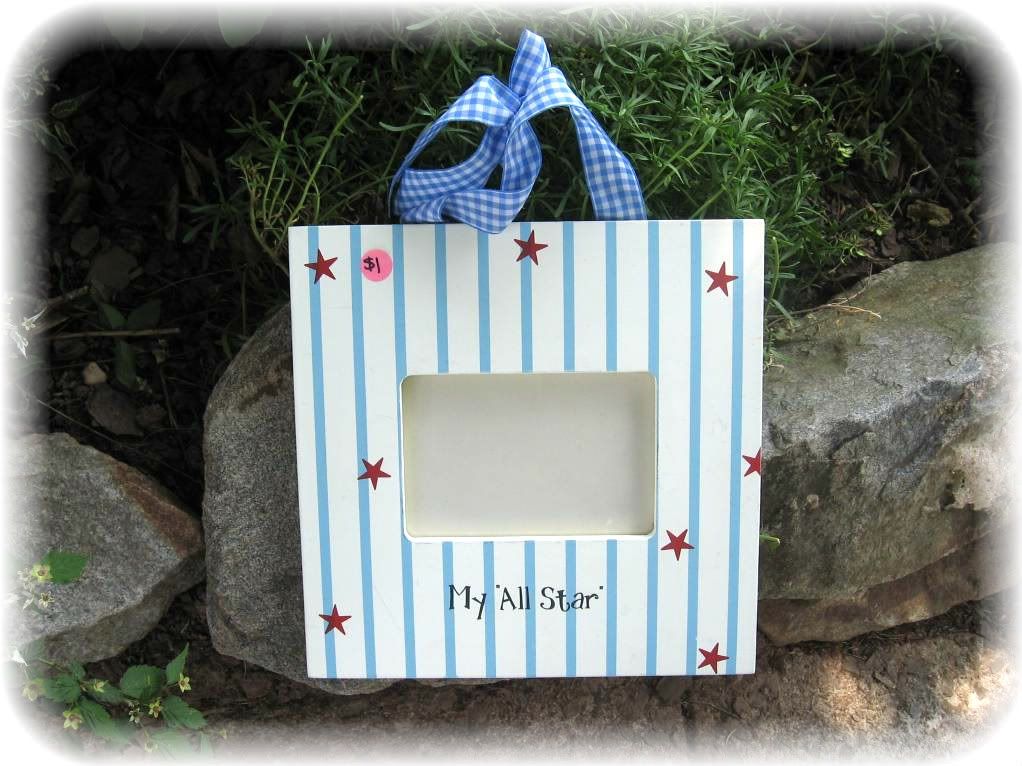 I painted it in Annie Sloan's Old White.
It took 3 coats to completely cover the stars and stripes.
I then went over to the
Graphics Fairy
who has great Vintage graphics to enhance your projects.
I chose a sewing theme.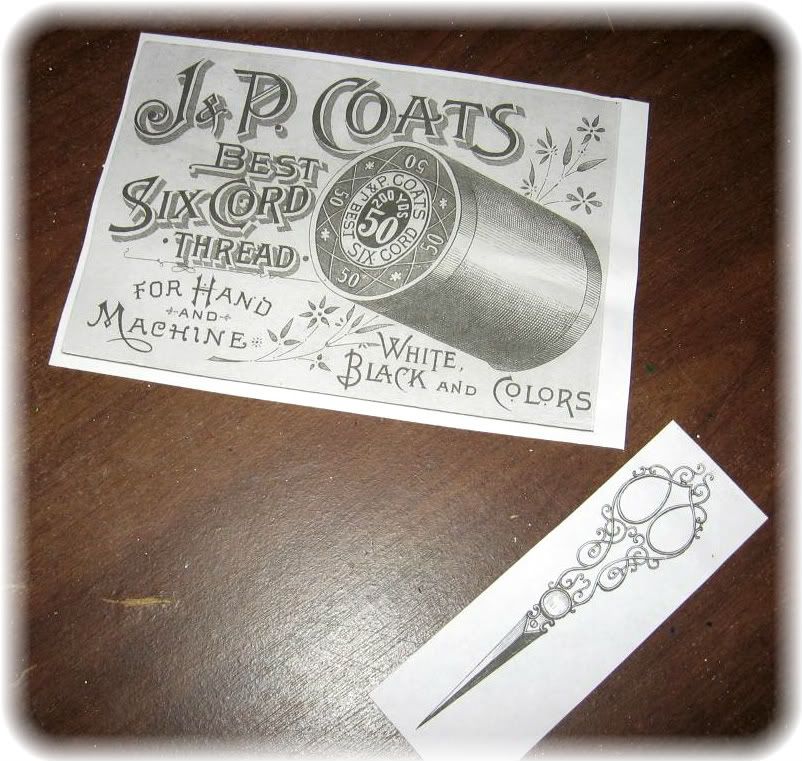 I colored on the back of each piece with a charcoal pencil.
I flipped it over and randomly transfered sections of the graphic in different spots on the frame by tracing it with a pen. The pressure from your pen transfers the charcoal to the surface of your project.
I then used a Sharpie Paint marker to paint over the charcoal drawing.
This is what I came up with:
I waxed it with Fiddes & Son's clear wax first and then went around the edges with the dark wax to give it an antique look.
I let it set for a couple of hours and then buffed it.
I am loving the burlap look with my ASCP. I thought I would use a little bit of it on the background for the inside picture. I ironed the piece of burlap and glued it to a board. A piece of tea-dyed Muslin was then glued on top of the burlap for a layered look.
I tea-dyed another printable graphic from the Graphics Fairy for my inside pic.
I used the same glue to mount it to the burlap.
Before: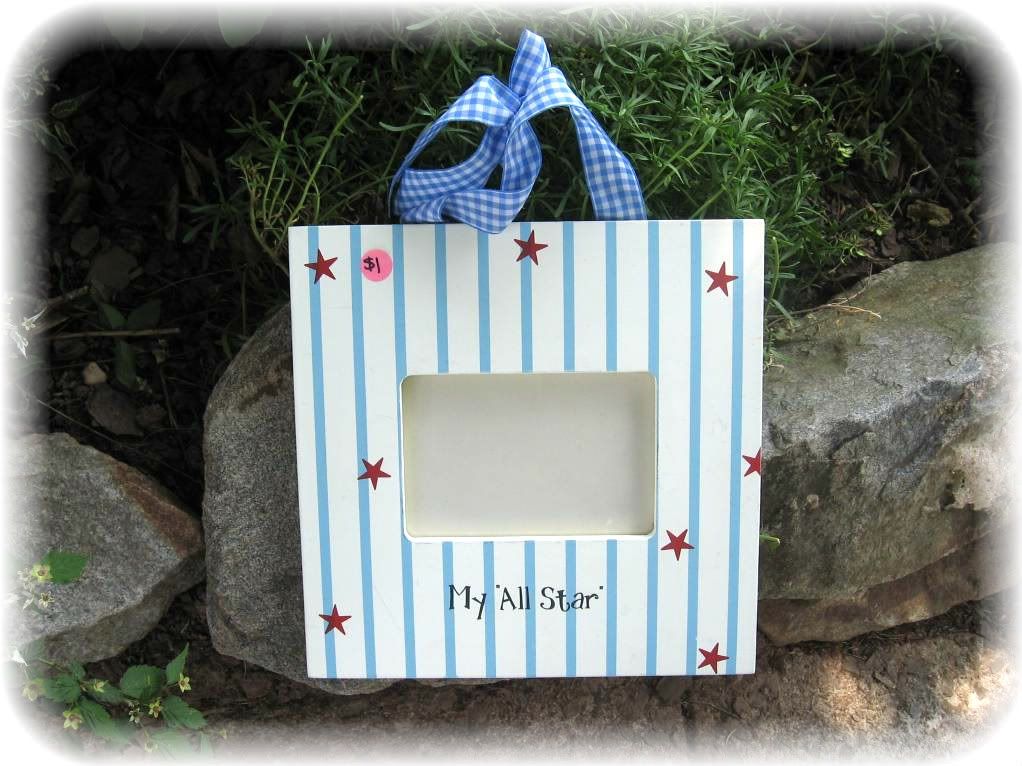 After:
How does she look?
Here is another frame I painted with ASCP.
I painted and waxed it the same way.
Adding and tea-dying another graphic, I mounted it the same way inside the frame.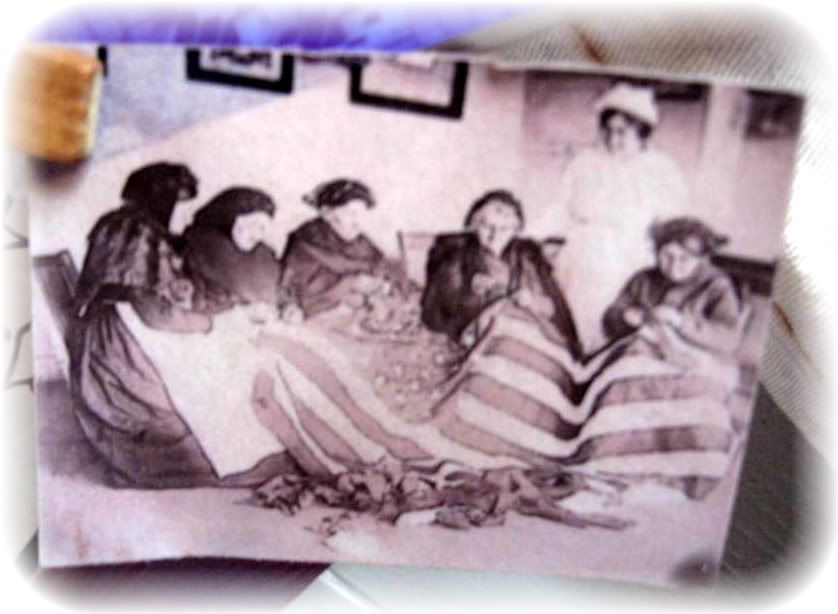 The glass is glaring too much in these pics...sorry.
"She seeketh wool, and flax, and worketh willingly with her hands."
Proverbs 31:13
Linking up With:
Weekend Craft Soiree & Blog Hop
Designer Garden: VIP Party
{Re} create Into Something New
Feathered Nest Friday
Shades of Amber Chalk Paint Party
Graphic Fairy's Brag Monday