I feel absolutely blessed.
Ever since I have made it known to people that I refinish furniture and junk; I have been blessed with many projects.
Yes, I am saying that work is a blessing.
I hold a craft sale in my house every year around Thanksgiving.
So most of my things that I have done are for the purpose of resale.
Thanks to all who have been a blessing in this area to me.
My mom gave me this shelf. It looks like it was part of a mantle.
my first thought was to build a mantle--my boys want a fireplace mantle in my house, but our house is way too small for such a thing.
I decided to build it into a shelf.
This is part of Bessy girl's old bed. I was saving it since May for a reason, and now I found the reason:)
That middle piece will make a great backboard for my shelf.
"Okay, come on boys, let's demo it into pieces--Carefully, I want to use as much as I can:)"
Oh look at the treasures!
Miles helped mark the line for me to cut the shelf.
He also helped nail it with the nail gun, but that attempt went wrong; as the nails were way too long, and we nailed it to the work bench.
So I tore it apart and got the old hammer, brads, and wood glue out to attach the back.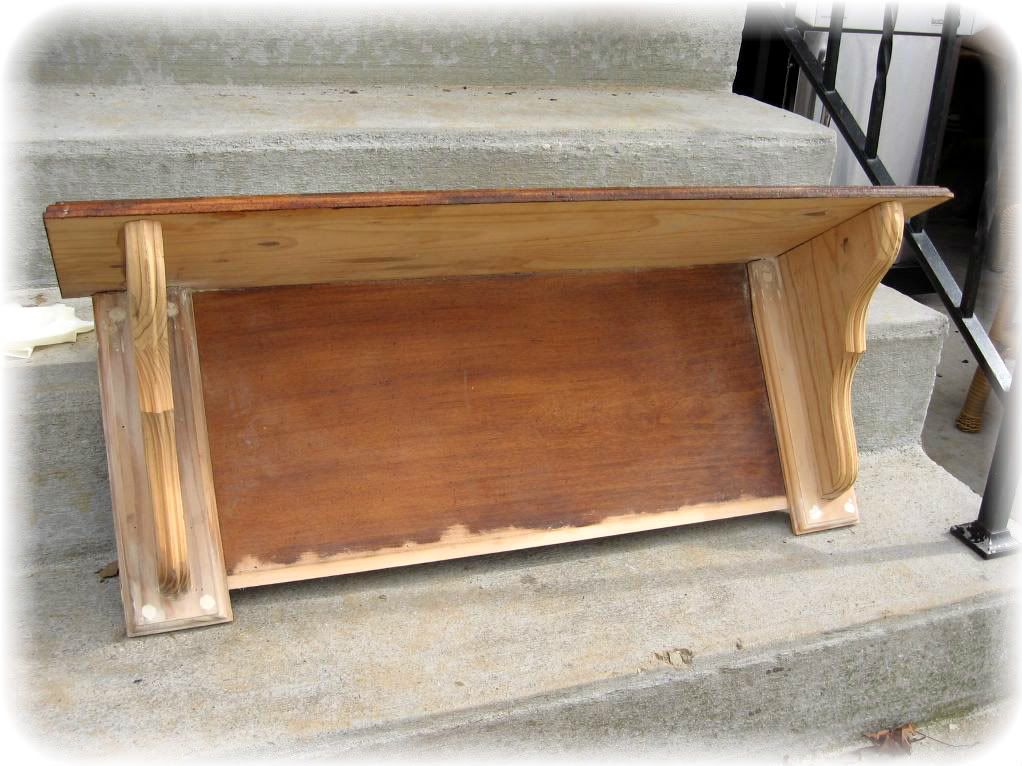 I stained the top with Minwax's Early American stain.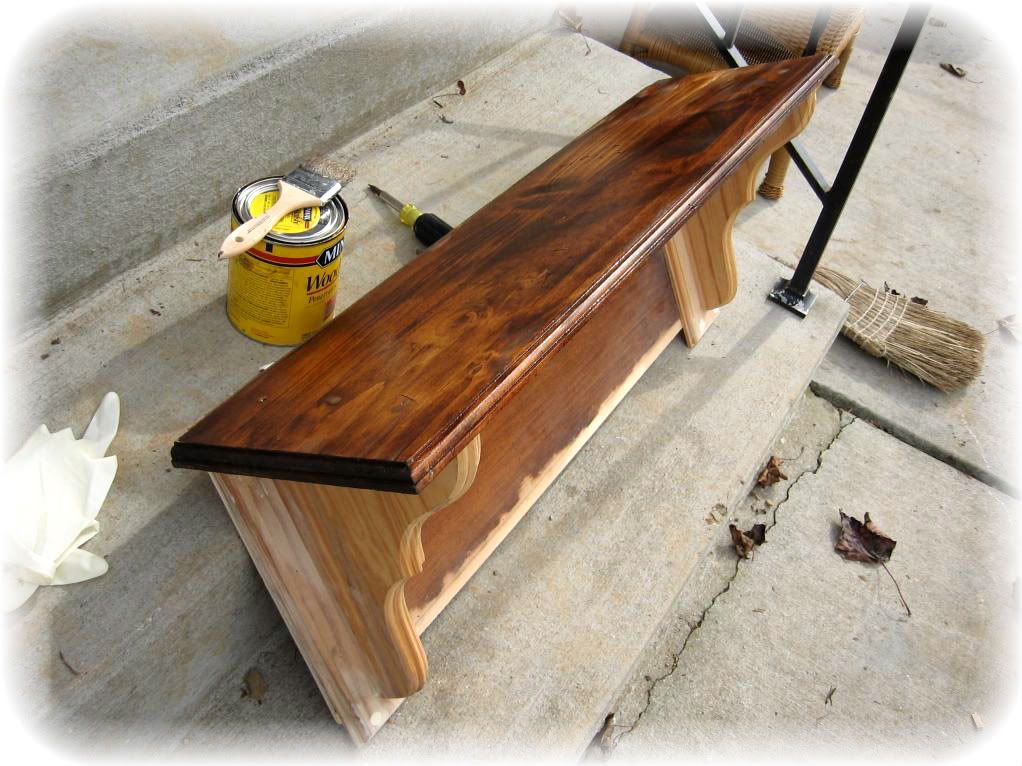 I painted the rest with Annie Sloans Paris Grey first for a good base coat and then Old white.
The backboard was shiny, so I needed to use the ASCP.
I picked out a Gothic Door and mirrored the image in Word.
I just wanted to use part of the scroll and flowers, so I enlarge the area in Word.
I colored on the back of the paper with a charcoal pencil and place it on the shelf where I wanted it.
Here is a pic of that step.
I then started to trace over my image on the paper with a pen.
I had printed the image in a lighter setting, so that it made it easier to see where I needed to trace.
On the left is the traced paper.
On the right is the charcoal transferred image.
I then took
the best investment of my life
my sharpie paint marker and filled it in on the wood.
That marker makes this process so easy!
I repeated this process with the verse I wanted to put on my shelf.
After it was dried I waxed my shelf with Fiddes & Sons clear wax first, and then I distressed it with the darker Jacobean wax.
I LOVE it!!!!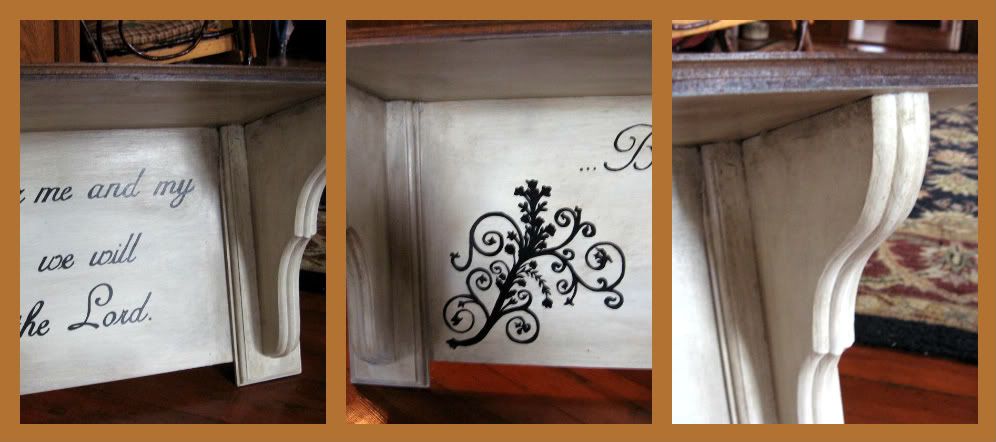 You can't even tell it was part of her bed:)
Linking up with: