Our neighbor invited our family to come to his church to play Christmas songs for their Dec 23rd service.
They have a small church.
He told me there may be about 20 people.
The majority are senior citizens.
We enjoy the opportunity to serve the Lord with our music.
I wanted to be a little blessing to them by giving them a homemade ornament.
I thought that a penny rug snowman head would be perfect.
Here is a little tutorial for those of you who are interested in maybe making one.
Here is what you need:
3 different felt fabrics
Cardstock
Freezer Paper
Cutting board
A Circle Cutter
Needle and Floss(your choice of color)
First, I needed to make a template.
I set my circle cutter at 1 in., 1.5in, 2in., 2.5 in., and 3in.
I cut holes at all these sizes and labeled them.
I then cut freezer paper to fit on the felt piece I used.
I ironed the shiny side to the felt.
I traced on the inside of my template
You will need:
1 white 2 in. circles
1 black 2.5 in. circles
2 red 3in. circles
to make ONE ornament
I cut out the circles.
(During this process, the freezer paper might come unattached--just iron it down again before cutting)
After cutting, peel the freezer paper off and throw away.
Next I stitched a snowman face on the white.
I then attached the white to the black circle using the blanket stitch.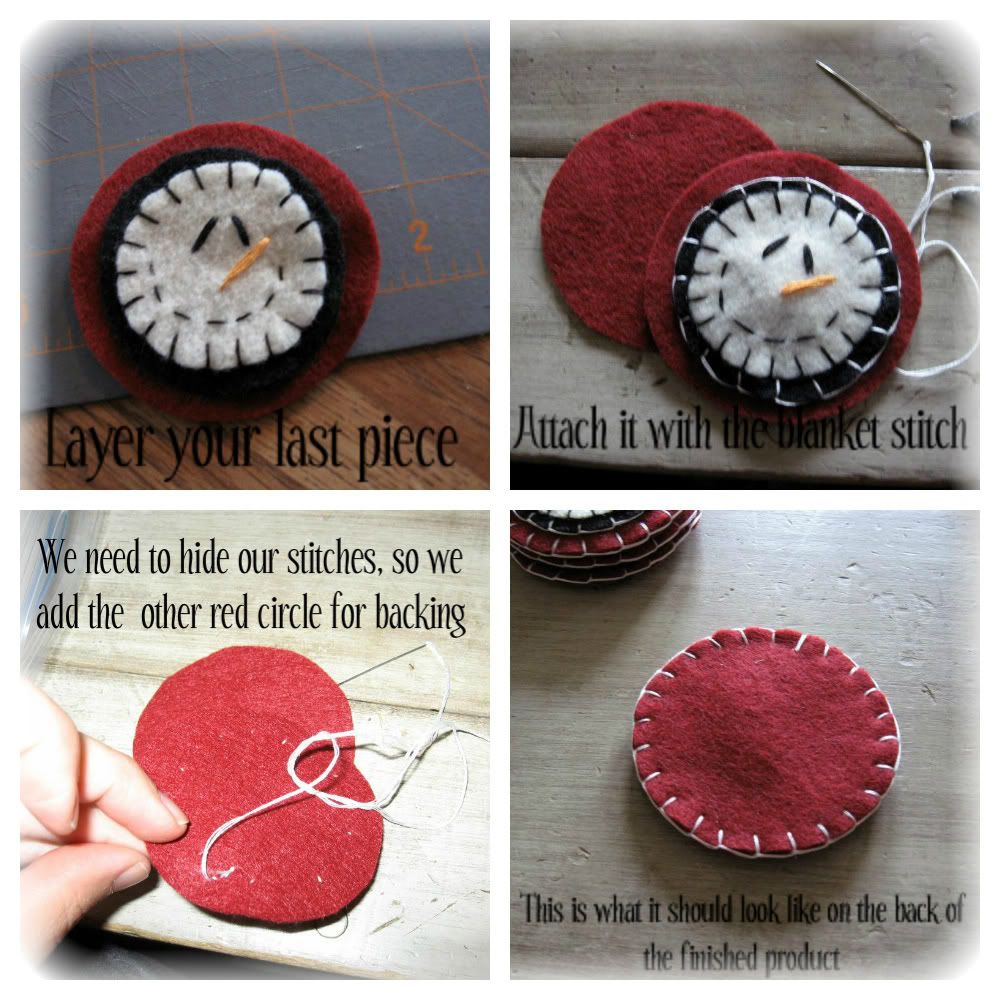 I wanted to add a homemade tag to each ornament too.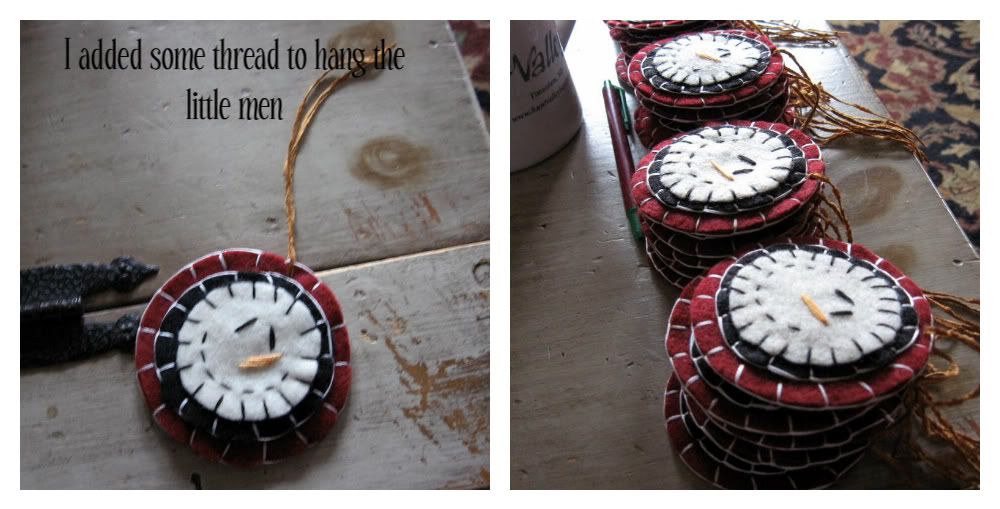 I am so excited to give them one!
Enjoy!
Linking Up With: