I was in search of a birthday present idea for a friend of mine.
I knew I wanted to do a felt stitchery for her, but I wasn't sure what to do.
I was looking on Google Images at Penny Rug ideas, and I came across this picture.


Little House Needle Works
No it was not the Penny Rug, although I really like the Penny Rug.
It was Mr. Rooster that got my attention.
I thought maybe my friend would like a Rooster picture--I knew that she just got a cute chicken for Christmas from her hubby.
So I drew a Rooster on a piece of card stock.
I then cut it out in three pieces.
I am not sure what the thingy is called on the top of the rooster or what that beard like thingy is called, but I knew they would be a different color.
I then traced it on to felt.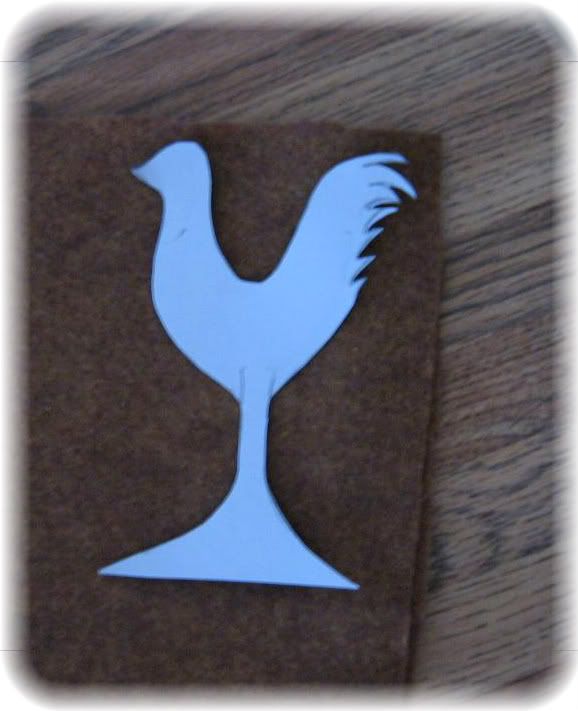 Here is what the rooster looked like before I sewed it onto the brown felt background.
I pinned it to the brown felt and I started to sew it on with the blanket stitch.
I used 2 strands of brown floss.
After Mr. Rooster was attached, I wanted to make some little penny rug flowers.
I used 3 strands of green floss for the stems and leaves.
You can see how I traced the picture frame to give me an idea of how much space I had to work with.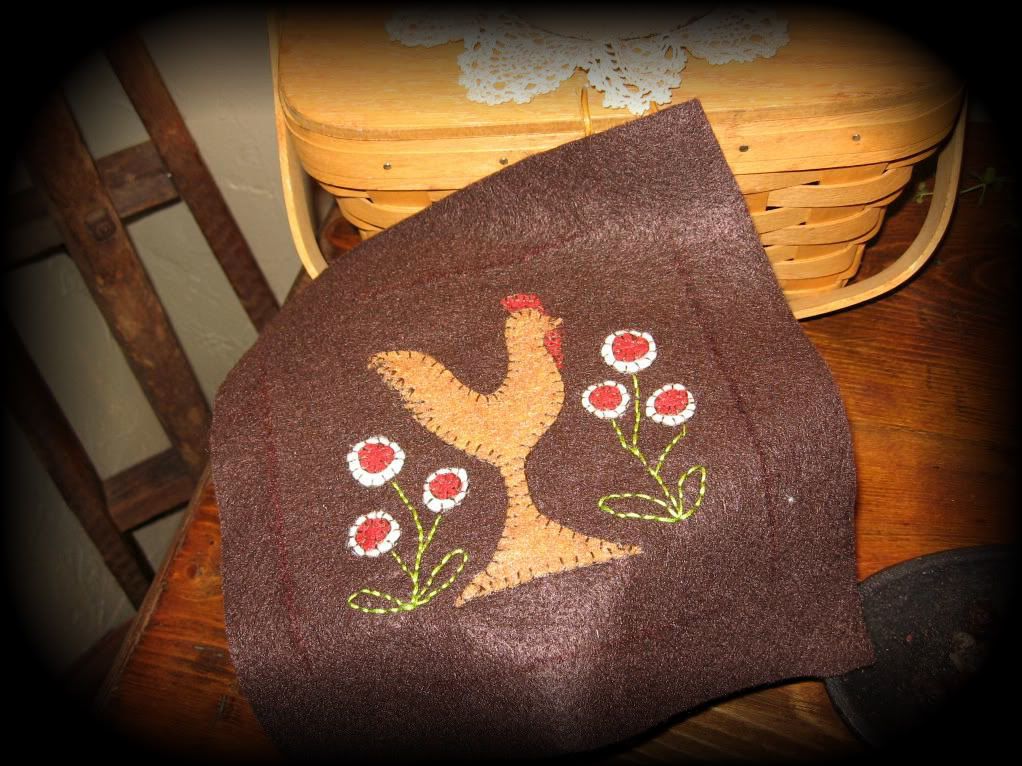 I wanted to frame it in this cute little frame I picked up at a yard sale for 10 cents.
I painted it with a coat of AS Old White.
I used clear wax and then aged it with the Jacobean wax.
After buffing it, I was ready to frame Mr. Rooster.
I attached the Stitchery to a sticky board I bought at Joanne Fabrics.
I applied Rubber Cement to some brown paper and the back of the picture board and frame.
Right away I flipped it over on top of the frame before the rubber cement dried.
I finished it with a hanging bracket.
I love the aged white frame.
I also love the blanket stitch.
I hope you like Mr. Rooster!
Linking Up With: