Okay, Photobucket made some major changes, and I was not liking it today.
I am finally getting the hang of editing my pictures in a whole new way.
One thing I do like is that they have the font (Mountain Christmas) that I used in my header.
It is funny how computer things seem to change so quickly. Blogger changed on me, FB changed on me, and now Photobucket changed on me. Little do they know that I am happy to just stay the same forever.
Enough rambling!
Now on with my "exciting" project.
It is exciting to me because I spent zero $$$$.
The dilemma I had was this big storage area I made when I put the top on my dresser.
You can see that post
Here
.
I had been looking for the right size storage basket and the right price.
I was finding neither.

I am so glad that I save boxes for no reason :)

I was exercising in the basement and noticed this box.
it measured 12.5x12.5x8.
I knew I would have to cut the top, but the width and length were perfect!

I cut the flaps off and some of the top of the edge.


I had a brown T-shirt that was stretchy, and I cut and sewed it to look like a Big plus sign.
I sewed the edges together to form a cube like bag and slipped the finished bag over the box like a slipcover.
I then went back to my 90's crafting where I covered photo albums with material using my hot glue gun.
So with my hot glue gun, I pulled and attached the "t-shirt" bag to the box.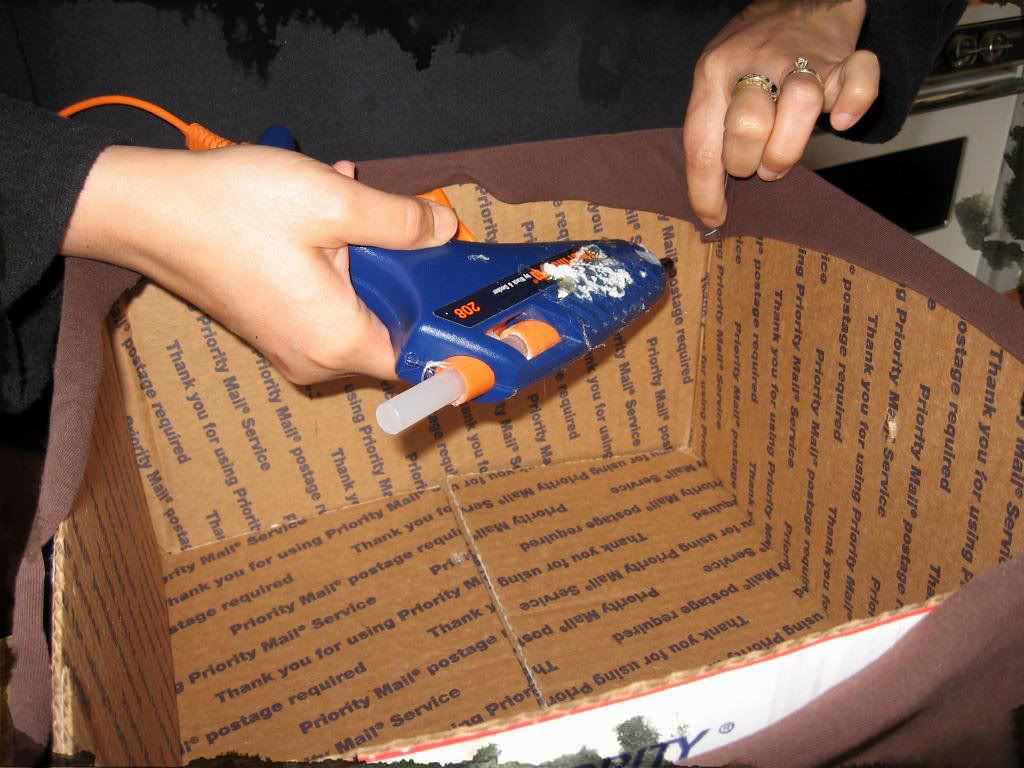 I covered the flaps that I had cut off earlier with some linen material--using hot glue.
I then hot glued them to the inside of the box for a liner.
It is perfect!
I tied a linen bow around the box, and I use that as my handle.
I couldn't have found a better fit for my dresser in the stores--Trust me I searched and searched.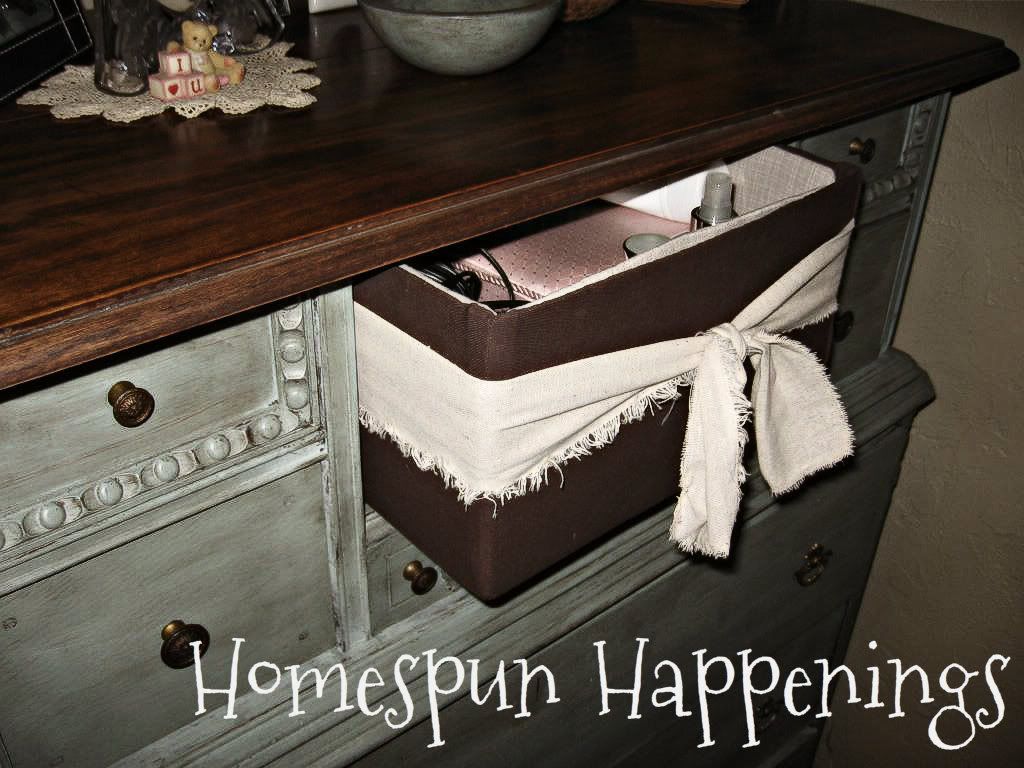 This was one little project that made a huge difference.
Linking Up With: