Last year a friend gave me this lovely older spice cabinet.
I loved the folk art pictures that were all over the front of it.
However the front was pretty damaged.
You can see here how it was messed up a bit. I wasn't sure what I wanted to do with it --if anything.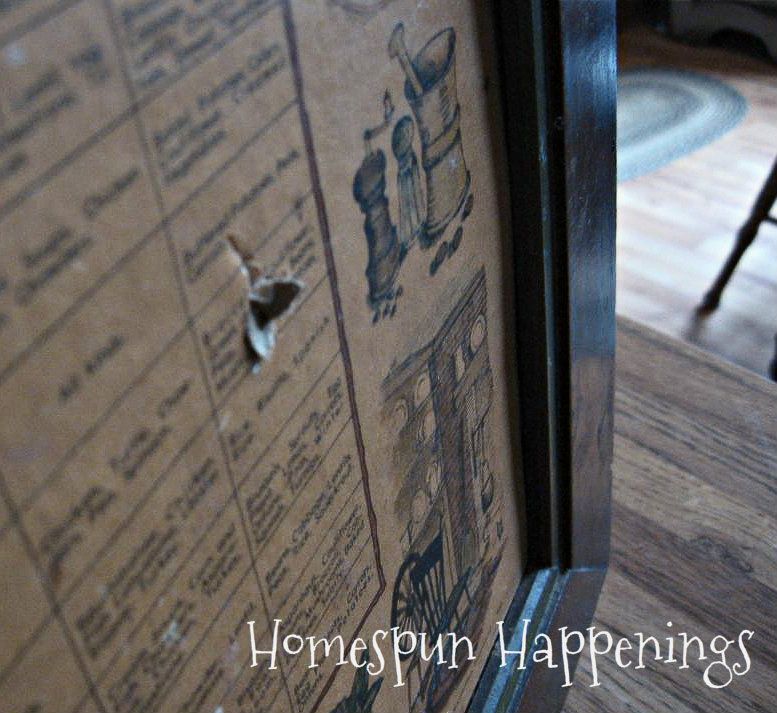 The inside has this great Herb and Spice chart label.
For my birthday another friend, Pumpkin Pie Painter, gave me this Textured Stucco mixture to make a 3D stencil. You can read about how she used it
IN THIS POST HERE
. It was a lovely stencil.
I thought that this would be a good thing to cover some of the damage on the front of the cabinet door.
First I painted the whole spice cabinet in Annie Sloans Arles. I also went to the Graphics Fairy and picked an image to use on the front. I transferred it using the charcoal method like I did in this post
HERE
.
I used a stencil that Pumpkin Pie Painter aka Farmers Wyfe also made for me for my birthday.
I applied the stucco paste with a putty knife just slightly thicker than the stencil.
It was so humid that day, so I had a little bit of a problem pulling the stencil up off of the box. I really thought it was not going to work for me.

But it did.
Here you can see the graphic, the Alres color, and the 3D stencil.
Next I added some AS Old White. I waxed it with clear and dark wax.

I did not paint over that really neat label on the inside.
It has a lot of neat information on it.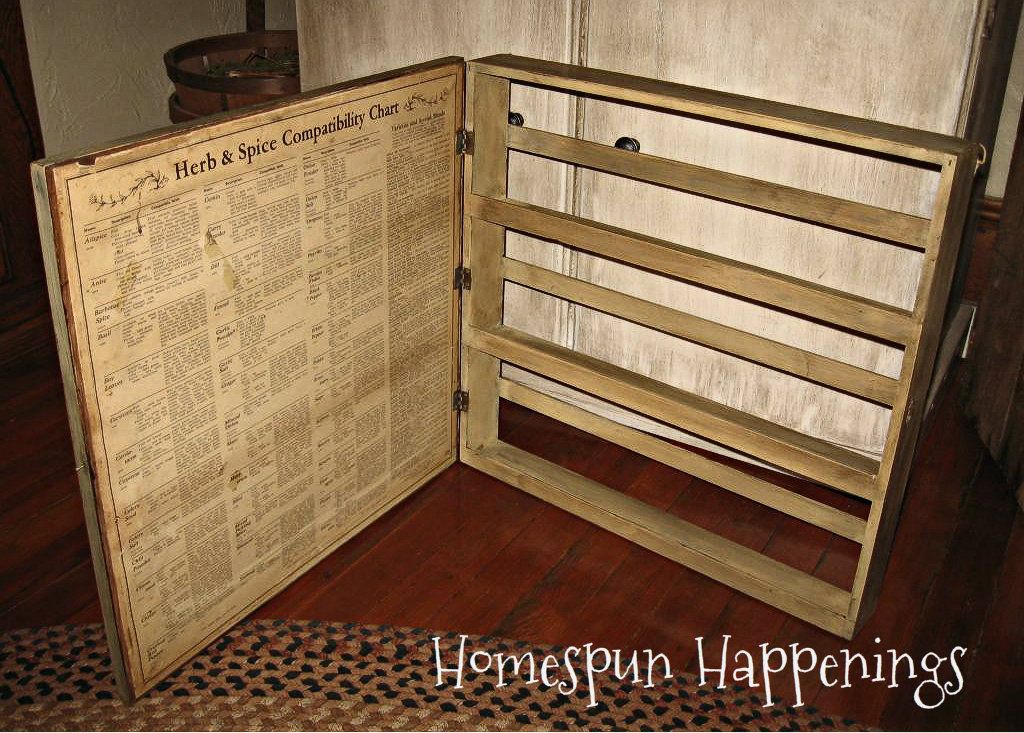 The dark wax really gave this the look I was hoping for.
I love the distressed look.

I also love this little bird.

HOWEVER,
I didn't think it looked complete.
I let it set overnight to think about what I could do to make it look finished.


It is an Herb and Spice cabinet, so I decided to paint words around the edges.
I had already waxed this thing, and I was scared I would ruin it.
When I transferred the words they looked like this.
I actually thought that looked really neat.
I wanted more black on it though, so I traced over it with my Sharpie Paint Marker.
It looks better in person, but I think it looks complete and like an Herb and Spice Cabinet.
What do you think?
Should I have left it the way it was or is this a good change?
BEFORE:
Linking up with: