My friend is starting a new Linky Party called
I hope you can join in the fun too!


I thought I would share with you all
a little of the excitement we have had this past week
Around Our House.

The squawking that was going on outside of my daughter's room was crazy.
I looked out the window and was amazed to see this Huge Bird.
I think it is a Red Tailed Hawk.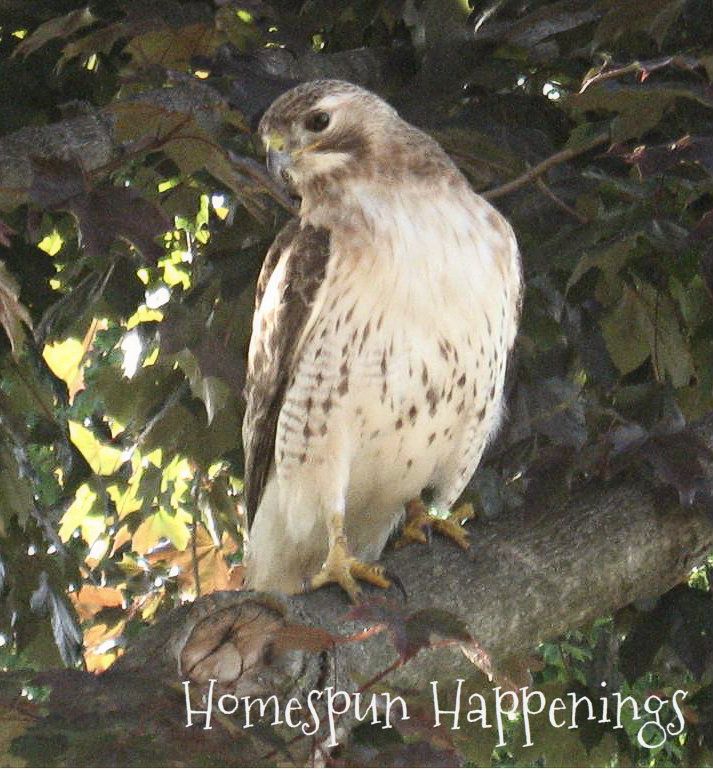 I was never that close to a bird this size.
I couldn't believe how long he stayed around and let us take video and pictures of him.
Needless to say,
I haven't seen many squirrels around our house lately.
I guess the other birds were going crazy
because this nest in the corner of the back porch was 5 feet away from him.
It is so nice to look out of the window and see this scene.
I know she has taken some twine from my garden to build her little nest;
I watched her do it.