You know the old saying "one man's trash is another man's treasure".
That is so true in this case.
There is a lady at my church that knows how much I like to craft and create. I think she is also learning how much I like to collect too. She told me that no one in her family wanted her late mother's picnic basket. She asked if I would want it.
I said yes, of course!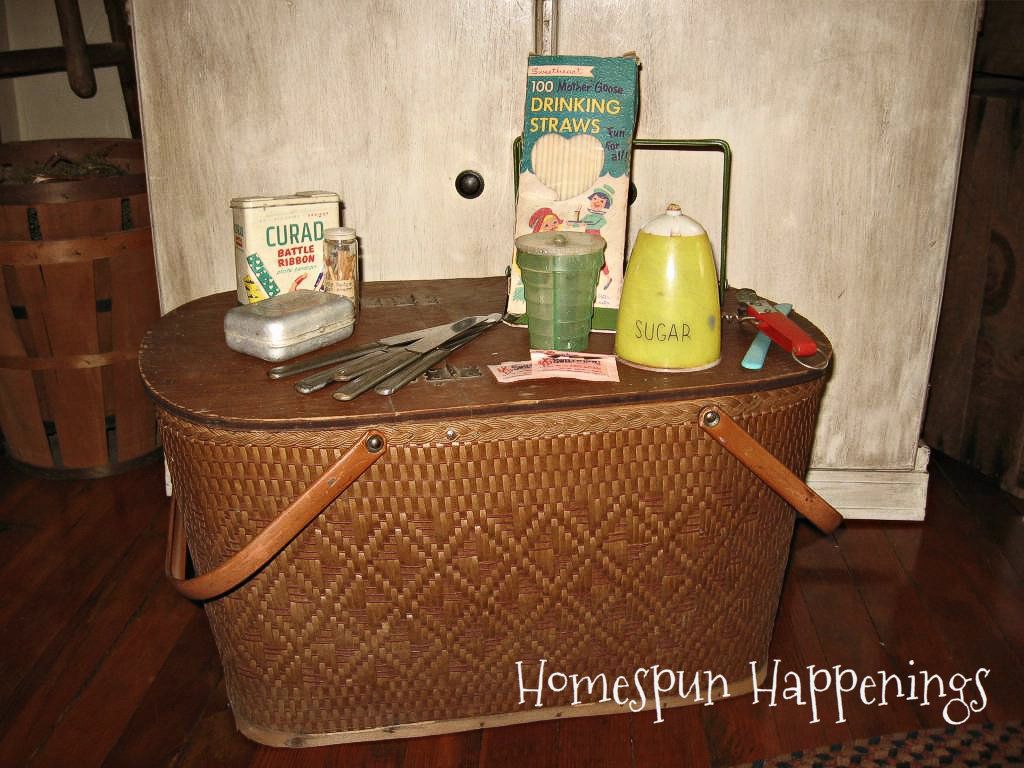 What we, the kiddos and I, found in this basket was a little amazing to us.
We found this box of straws that I think dates back to the 40s and 50s.
Does anybody recognize them?
They are small and waxy.

How about this salt & pepper holder?
I'm not sure how old the Sweet' n Low is, but it says "NEW" on the package.
I know Sweet' n Low was first introduced in the 1950's
This band aid box still has some band aids in them.
The glass prescription bottle is holding some matches.
I thought it neat that it has the prescription paper still inside it from 1961.



How about this aluminum Soap container--still has a bar of soap in it.
It was like time stood still and this lady was ready to go on a picnic at any moment.
This was so much fun for us.
Thanks Lori and Bev for letting me have the basket filled with goodies!