Remember Ms. Vanity?
We first met when Hubby picked her up along side the road.
She had some problems.
I am not sure if she had mold on her or not,
but it was obvious that she spent part of her life in a basement.
I sprayed her down with bleach and then gave her a quick sanding.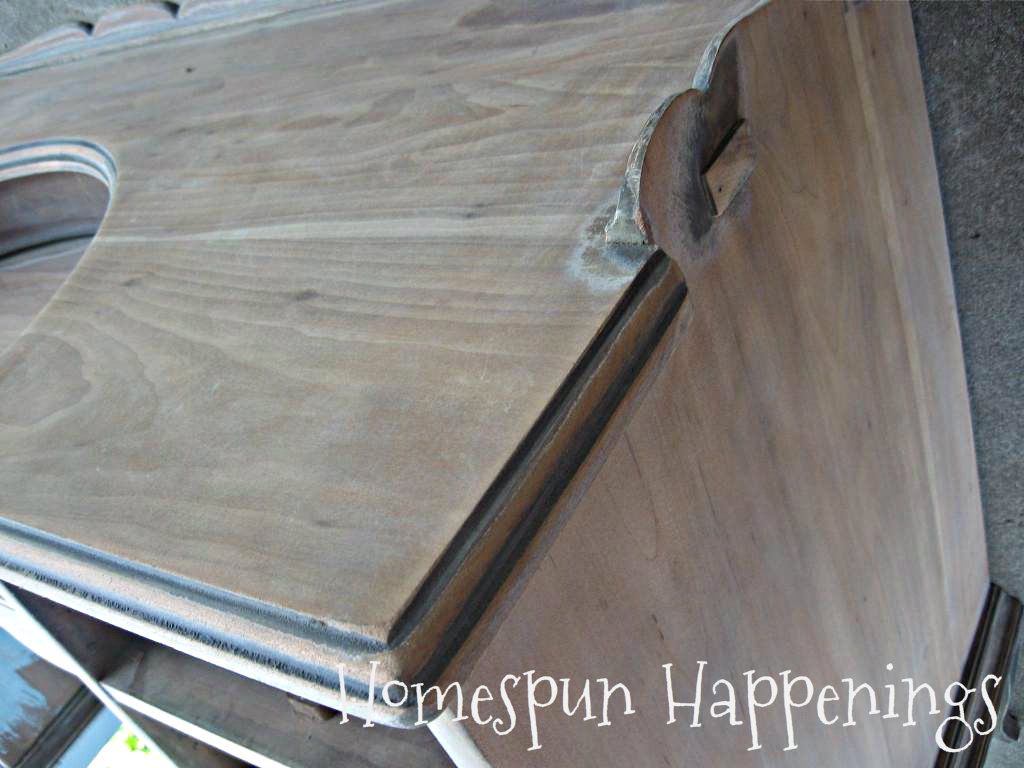 Now I know that I don't have to sand in order to use ASCP,
but I wanted to get whatever was on her off of her.
Since I sanded her, I think the chalk paint soaked in way too quickly.
Here she is with one coat of Duck Egg before wax.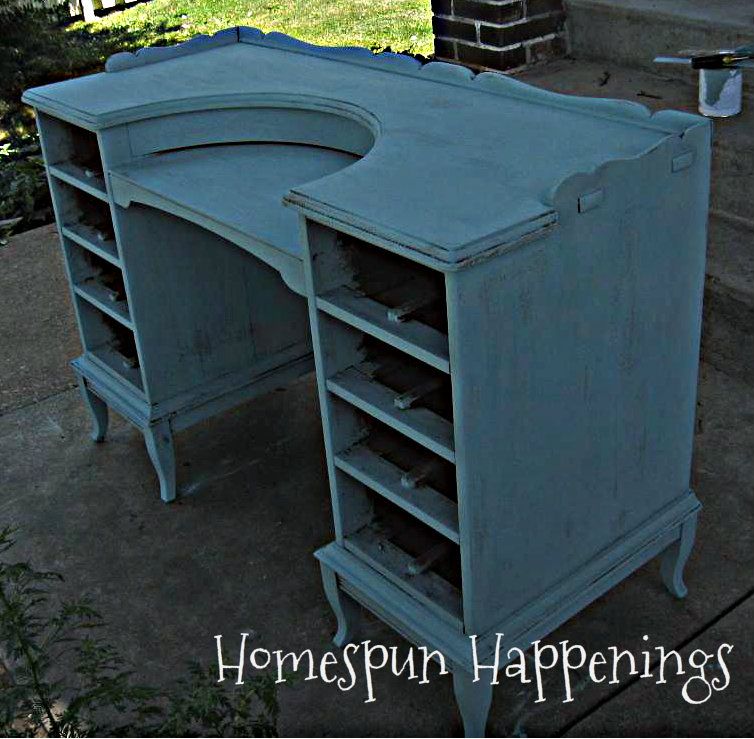 Just a side note:
this is the Fifth piece of furniture I did with Duck Egg, and I still have a fourth of a can left.
So sorry about these photos.
I really hope I didn't do too much damage to my camera when I dropped it on the cement.
Sorry Danny:(
They don't seem very bright at all.
Here she is coated with clear and dark wax.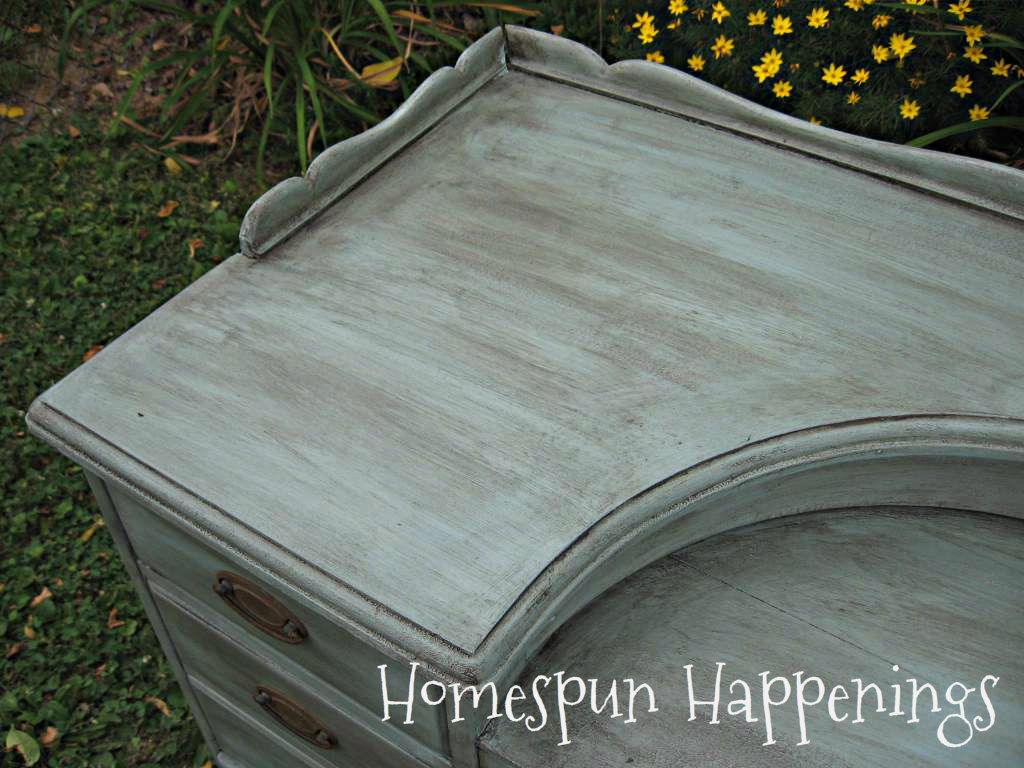 I wasn't sure what I wanted to do about the hardware.
I am so glad I left it to its rusty self.
It has a little western feel to it.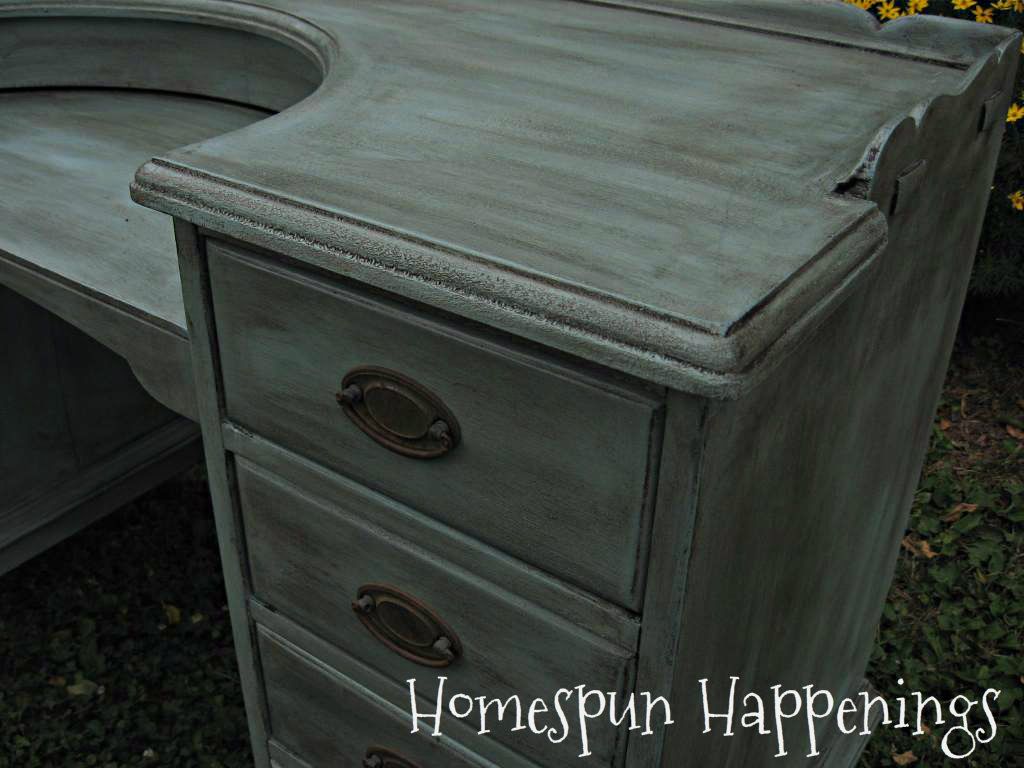 I am so happy with the way she turned out.
Hopefully she will go to a good home at my craft sale in November.
No more basement life for her.
Here she is again
BEFORE:
and
AFTER: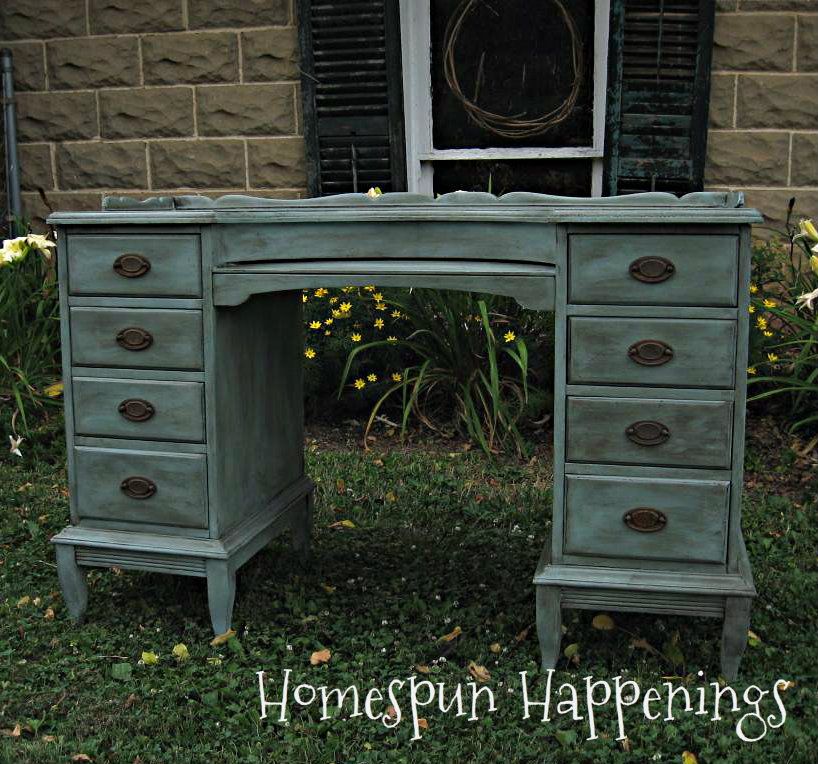 A real Trash to Treasure!


Linking up with: