Today I had a little
DIY Shop Class 101
with my youngest son.
There is no real measurements in my class.
We just line things up, draw lines, and cut.
Now I know I promised some of you that I wouldn't use an electric saw, but the temptation is too great for me to stay away. =)
No one was hurt in the making of this project.

Project: A Salt Box made from pallet wood.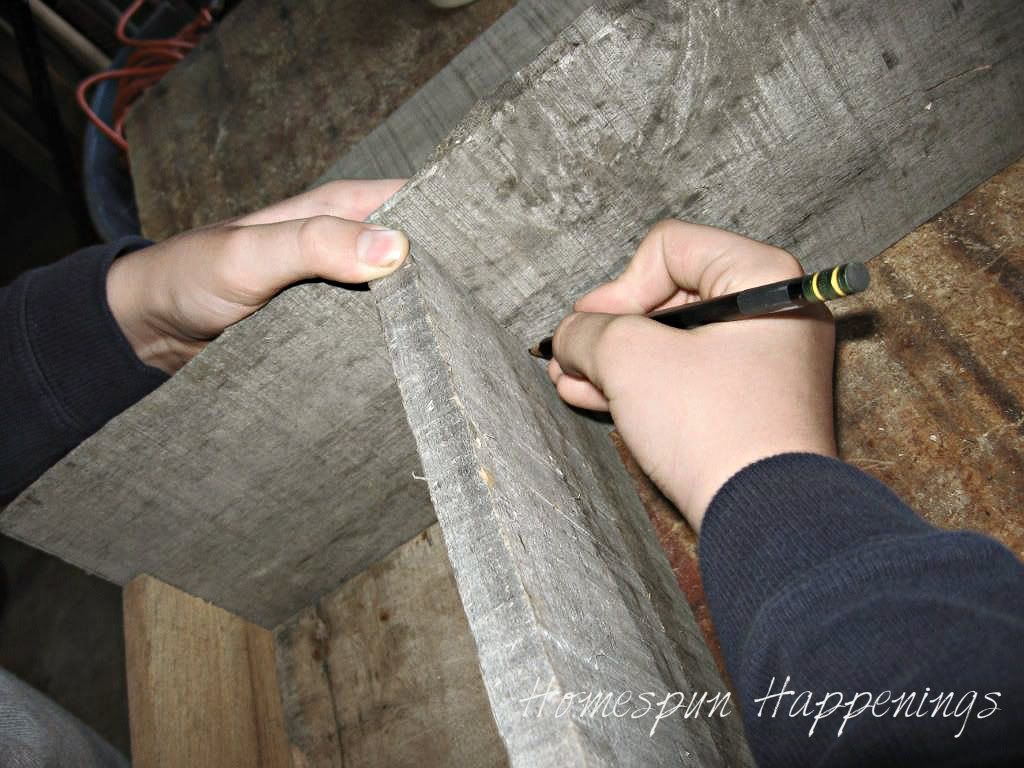 After cutting one side at the correct size, we use it as a template.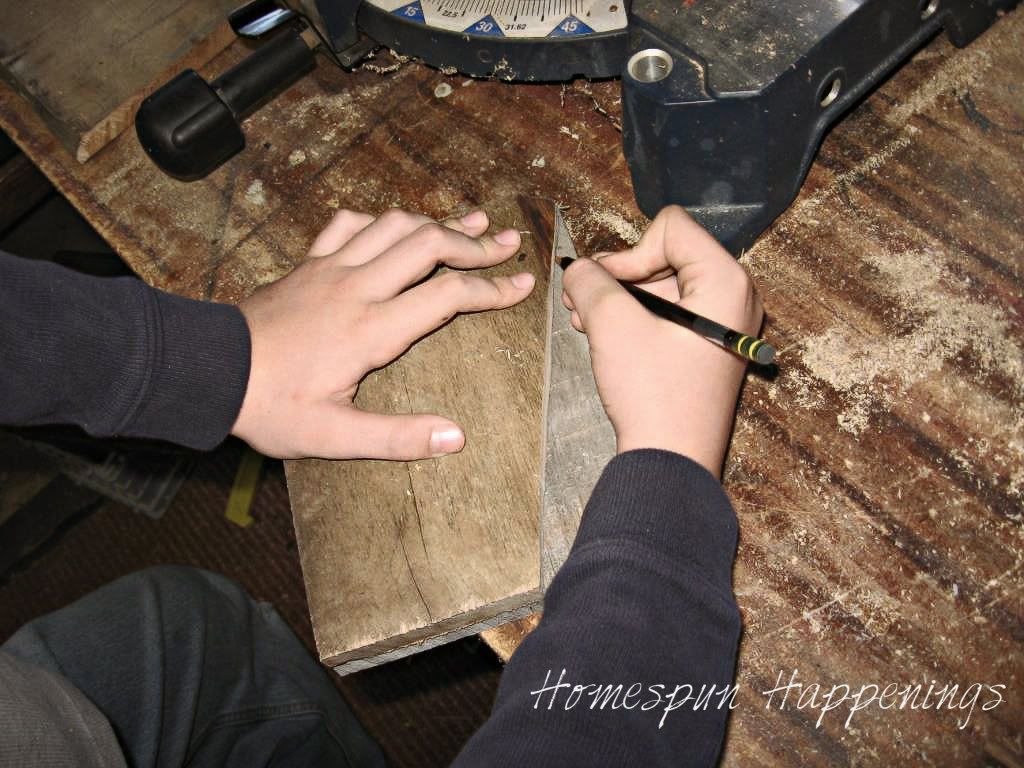 He practiced using the Skil saw by cutting a straight line on a scrap piece of wood.
We nailed all the pieces together.
I roughed up the edges a little bit with a file.
I added some lettering with the
Charcoal Pencil Method
and my Sharpie Paint marker.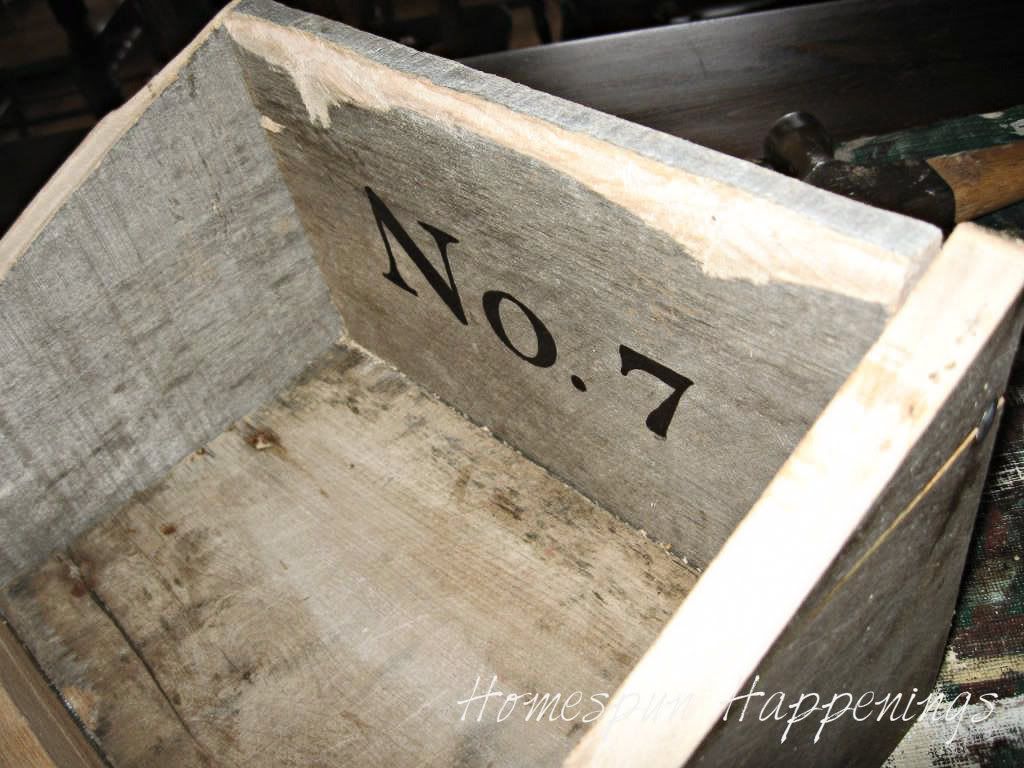 I wanted the box to look old so I dry brushed some dark Walnut Minwax Stain.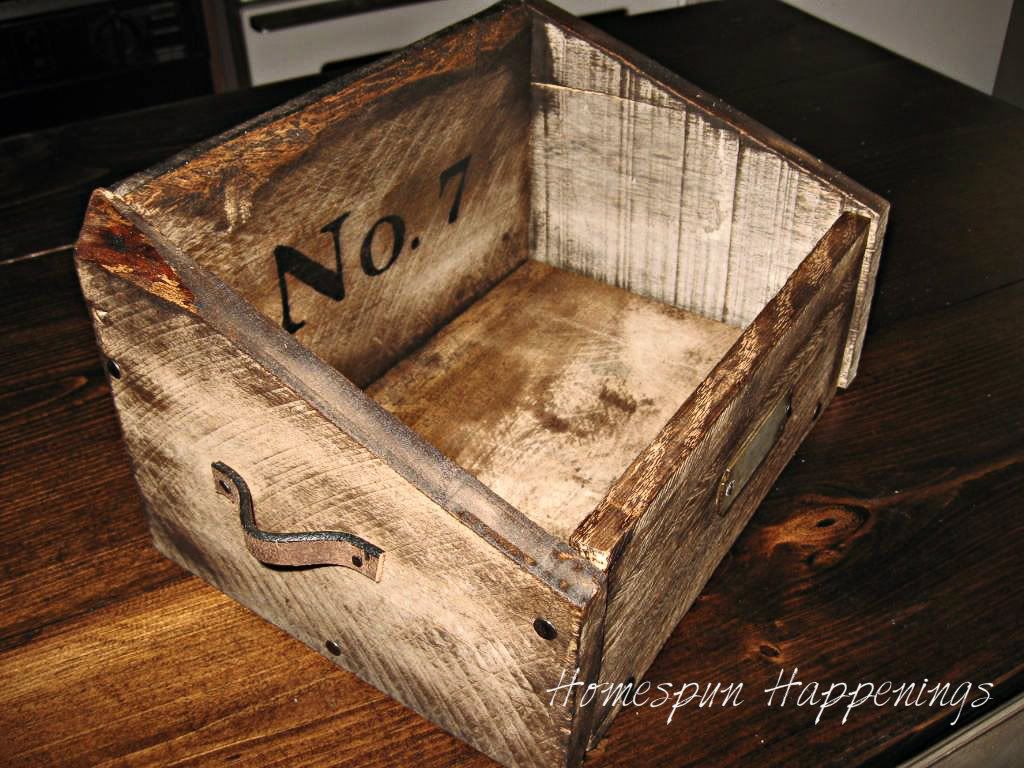 I love using an old belt for leather straps.
Adds such character to the wood box.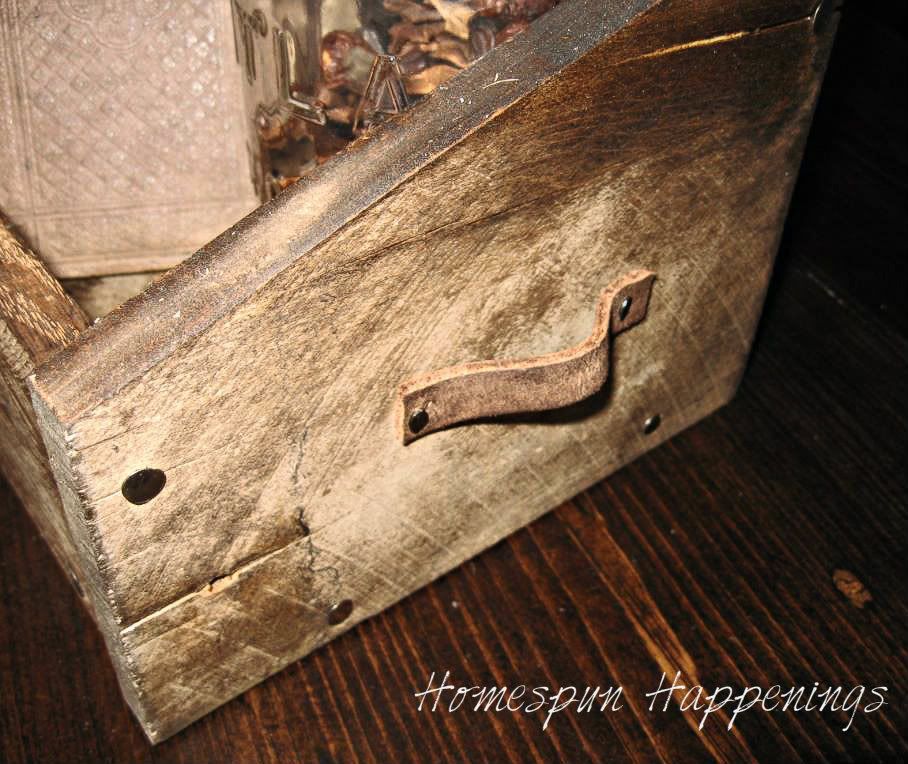 I think I'll make a couple more for my Craft sale.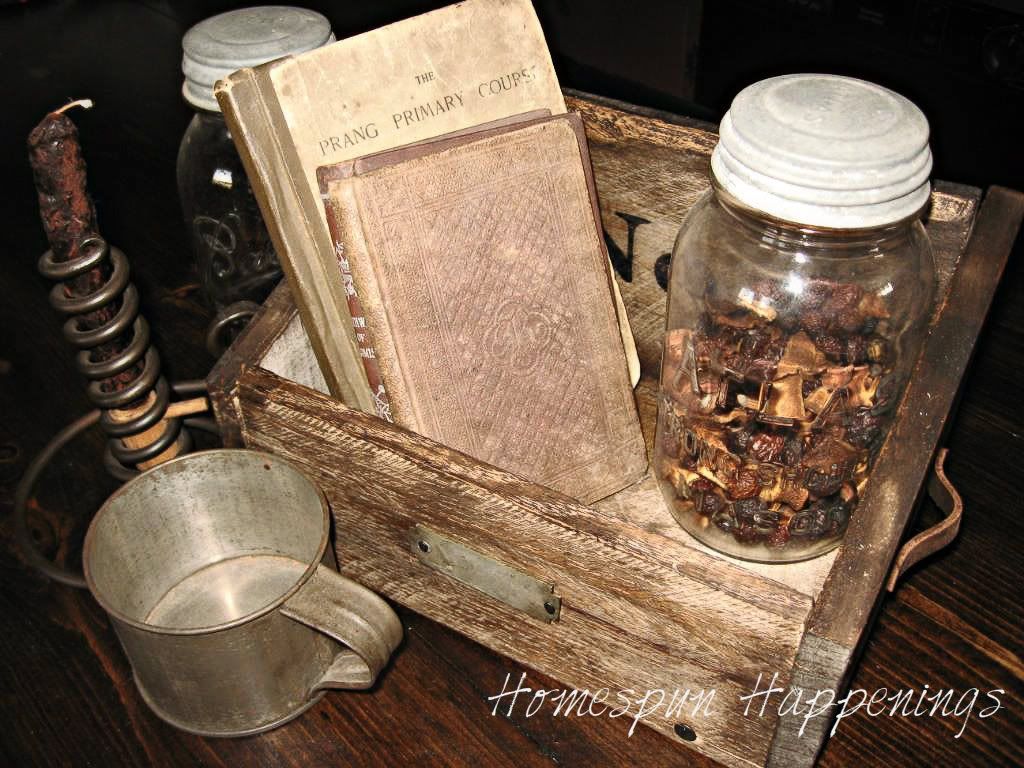 Linking Up With: