Of course this post wouldn't sound like it came from my blog unless I told you that I found these two swivel counter chairs along the side of the road. I was so excited. I knew exactly how I was going to use them. I always sit at my kitchen island for the craft sale. They are a perfect height, plus they have a nice back to lean on. They were ugly but very sturdy.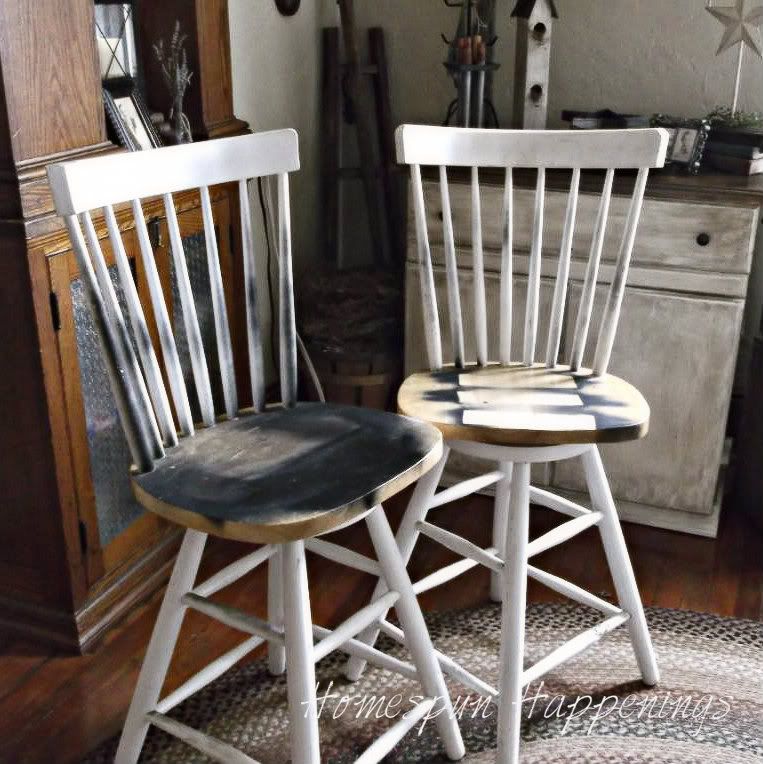 I decided to use the end of my Annie Sloan's Duck Egg color.
Here is what they looked like before wax.
I love this paint because you don't have to wait long for it to dry.
I wanted to have a little fun with them, so I decided to add some words.
They are a pair, so I thought I would make a 'His' n 'Hers' chair.
On the back I numbered them; making 'His' No.1 because my hubby is No.1 to me.
After printing the words off the computer, I colored on the back of the paper with charcoal pencil.
I traced around the word and then colored it all in with a black Sharpie Paint Marker.
I let that dry for about 30 minutes.
I waxed both chairs with Fiddes & Son's Clear and Dark wax. Here is a picture of one of the chairs with the clear and dark wax on it and the other chair has no wax on it.
Can you see how the wax deepens the color?
I love it!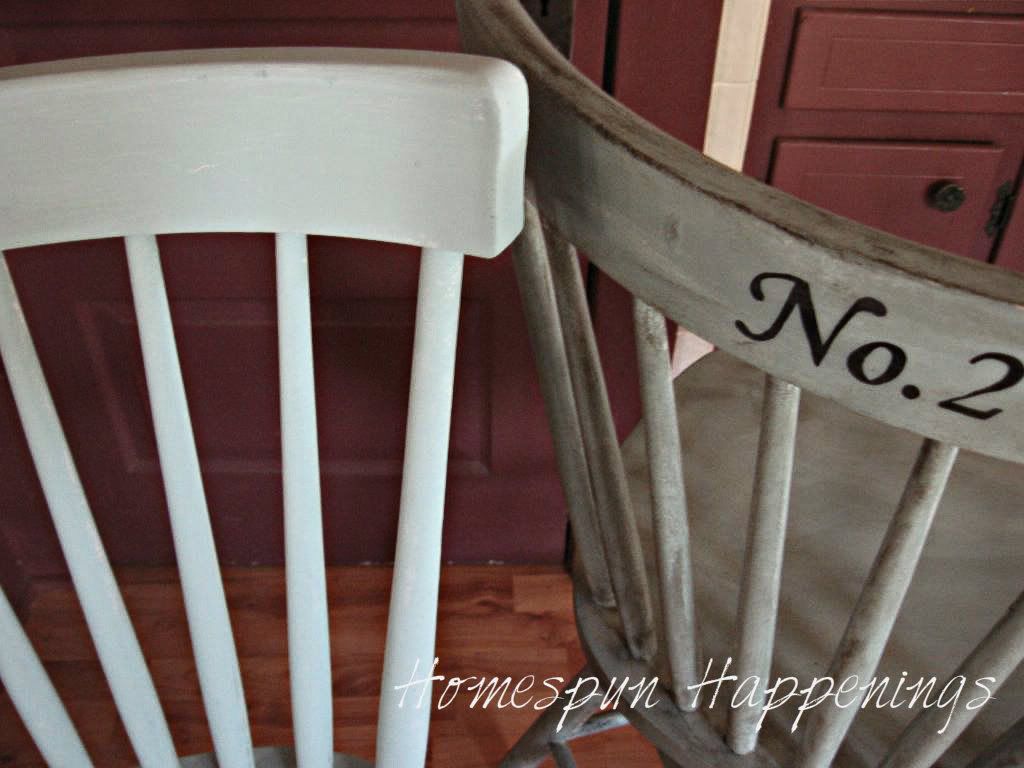 I really like the dark wax.
I am just a primitive kind of gal that feels like a piece is just not finished until it has a distressed look.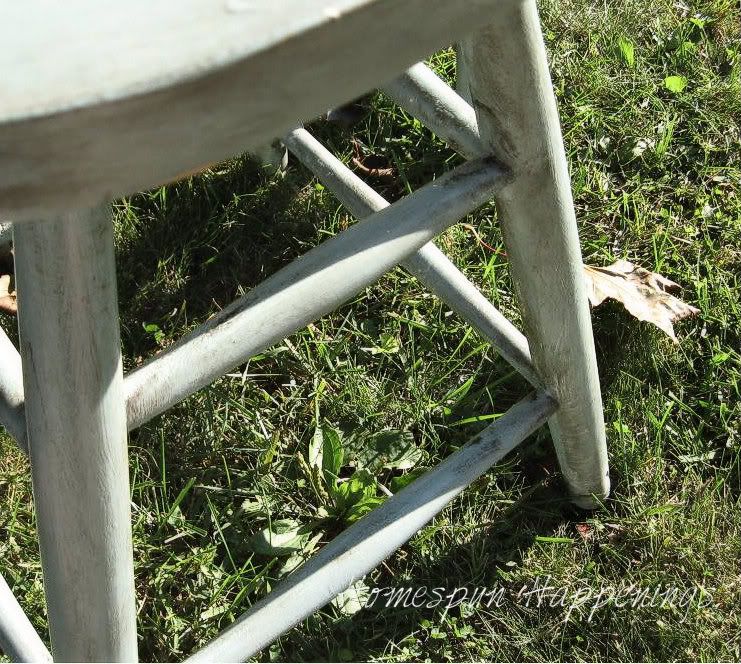 These pics are very bright.
They look more like the chair with wax in the previous pic where I compared the two with and without wax.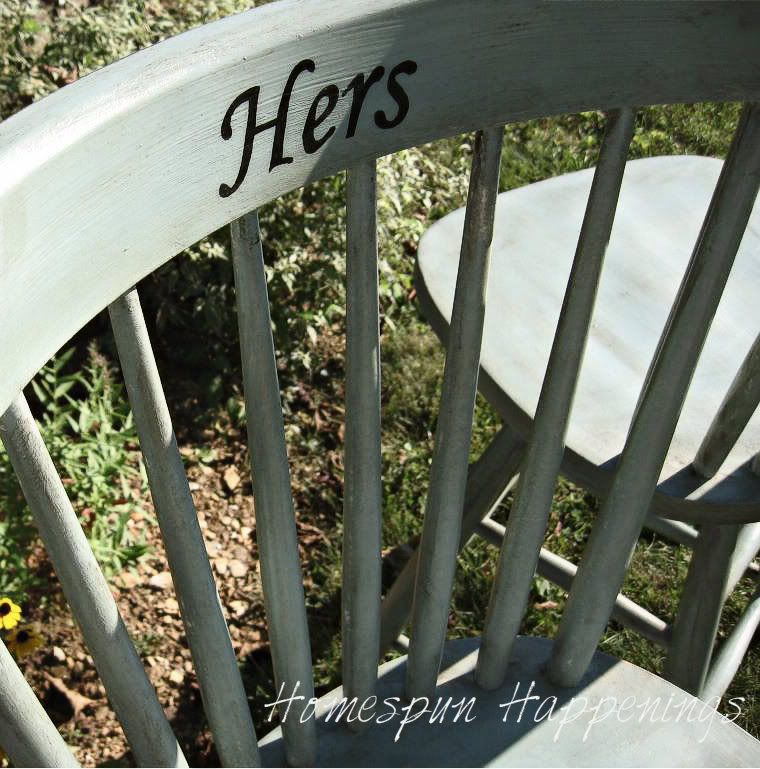 My son wondered if it would be alright if he sat on the 'Hers' chair.
For those of you who know my family, can you guess which boy it was?
Sigh.....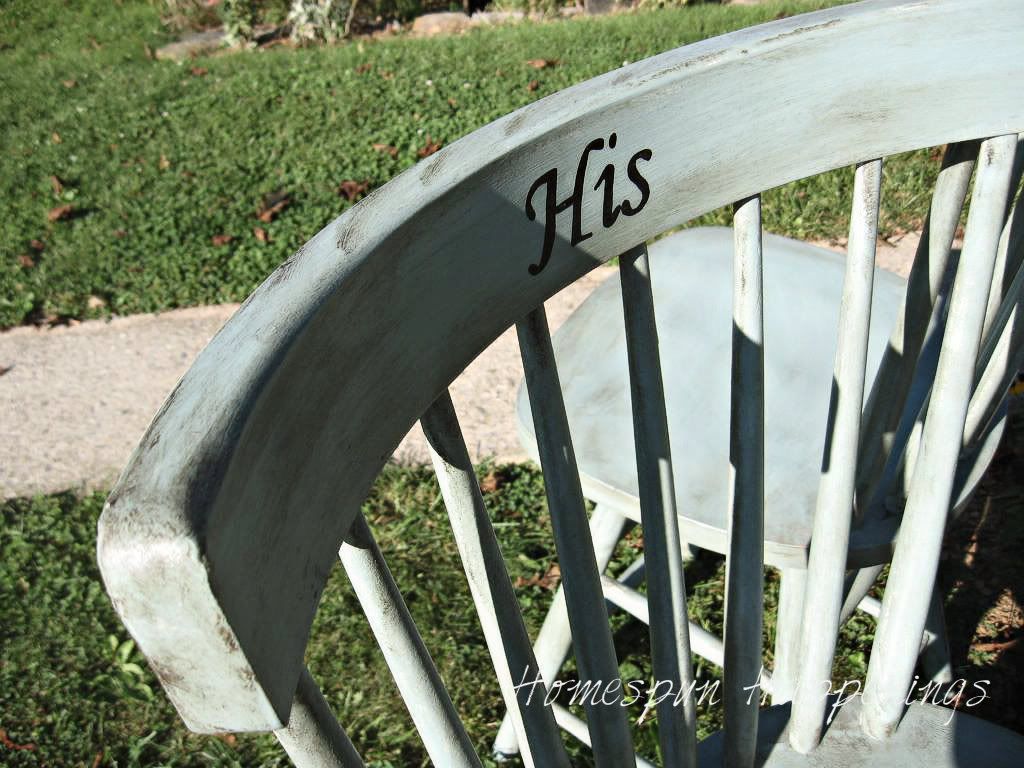 I really need to get busy with some projects to sell :)