Before you read this post, I just want to let you know that this is just something that I was experimenting with, and it worked for me. I do not claim to be an expert in any of my crafts. I really do just play around and experiment a lot. Failures happen, but this one was a success for me.
Beware!!
There are a lot of photos in this post.
I was making another felt picture and I wanted a verse on this one.
I tried to stitch one on the felt , but it looked awful.
I remembered reading about someone printing on wax paper and ironing it onto fabric.
I tired that, and it didn't work for me. I think I missed a step in that process.
I thought, why don't I just scotch tape the muslin to the paper and just run it through the printer.
It worked!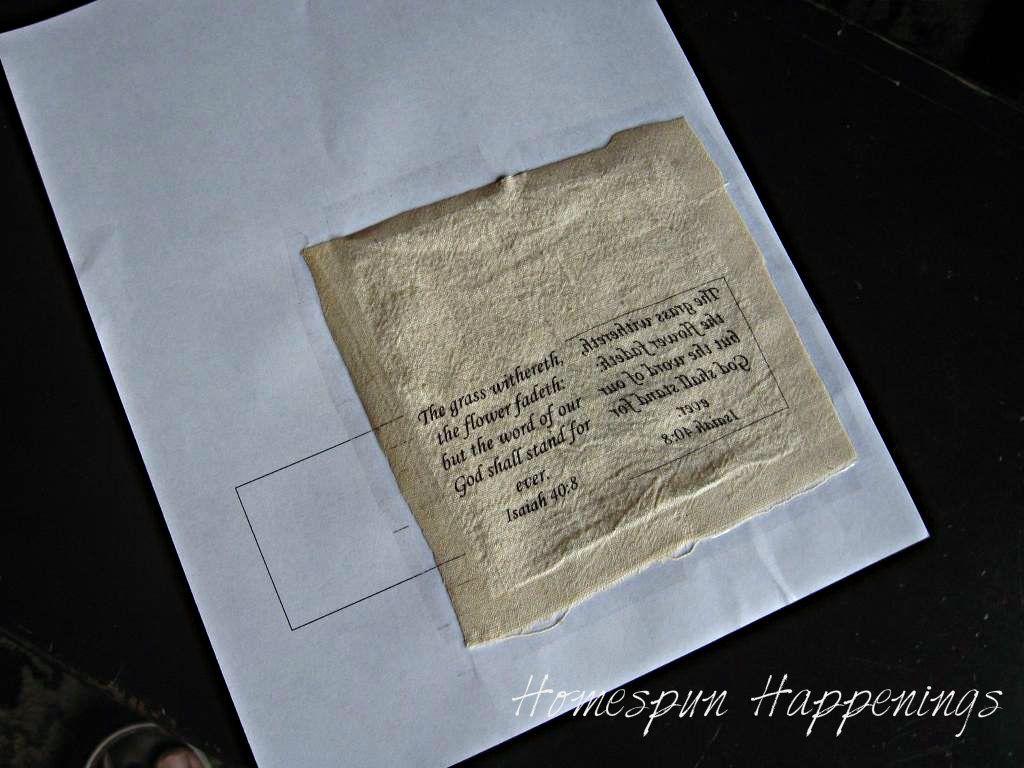 I knew that this was going behind glass, so I wasn't even worried if the ink would smear or anything.
I did touch it and it did not smear.
I sewed the piece of muslin onto the felt.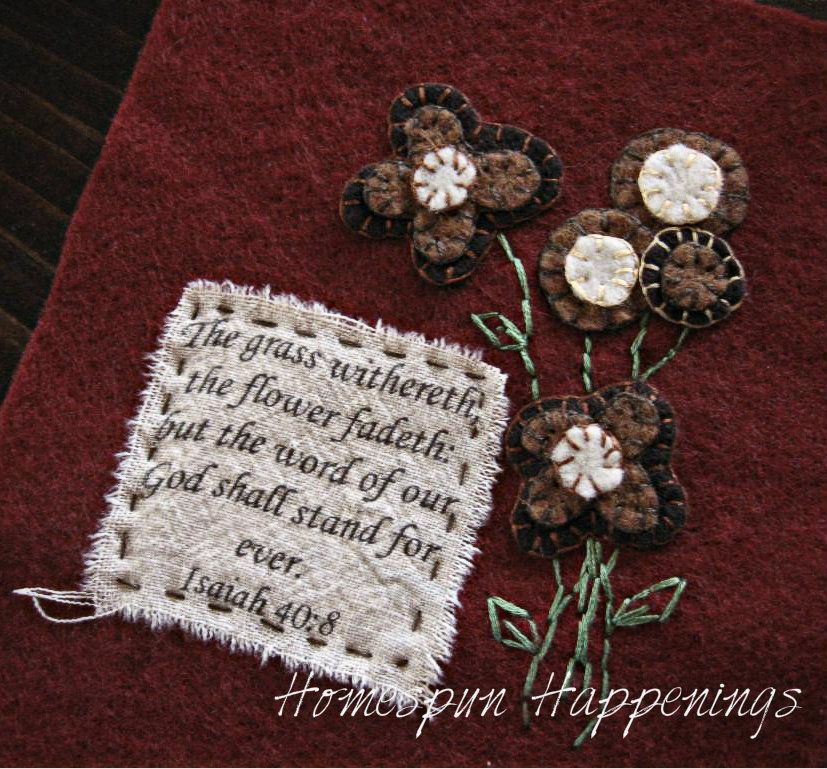 To frame my felt pictures and stitchings, I use this peel and stick mounting board.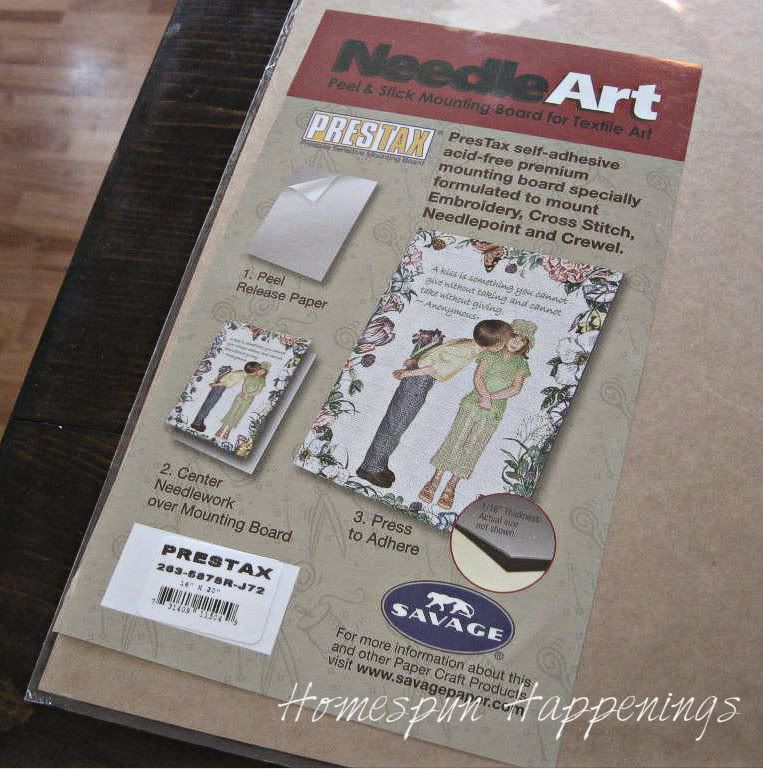 I bought the biggest one, and I was able to trace the glass of each frame
and cut out enough pieces of mounting board to frame 5 felt pictures.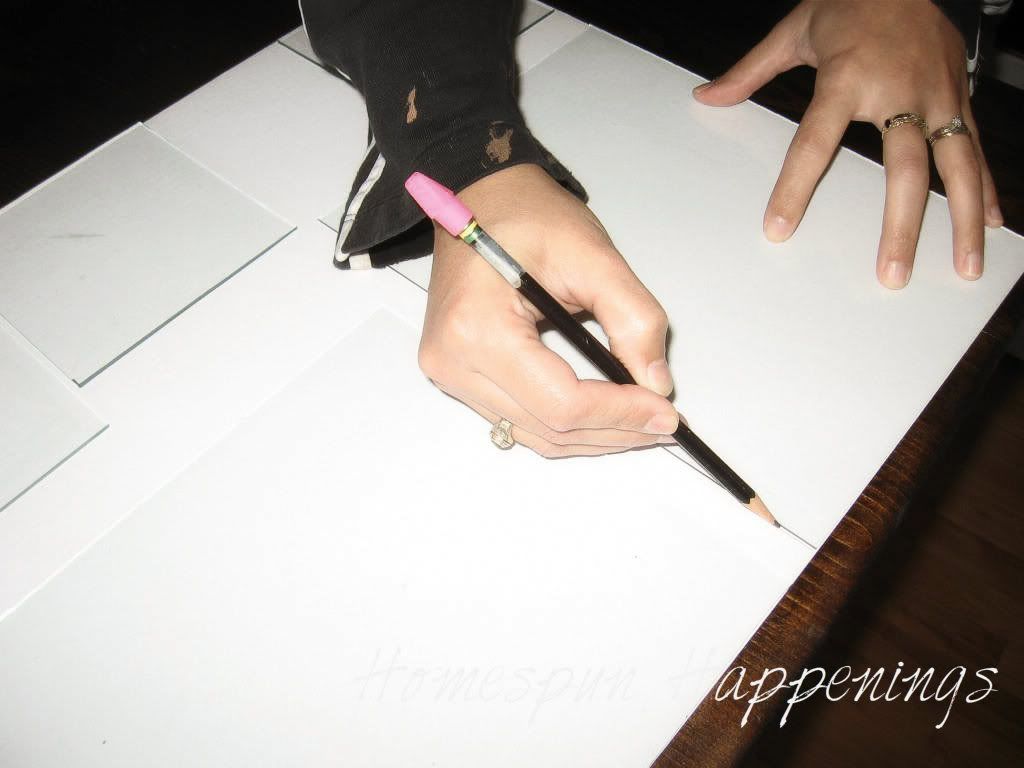 All you have to do is peel the paper off the mounting board,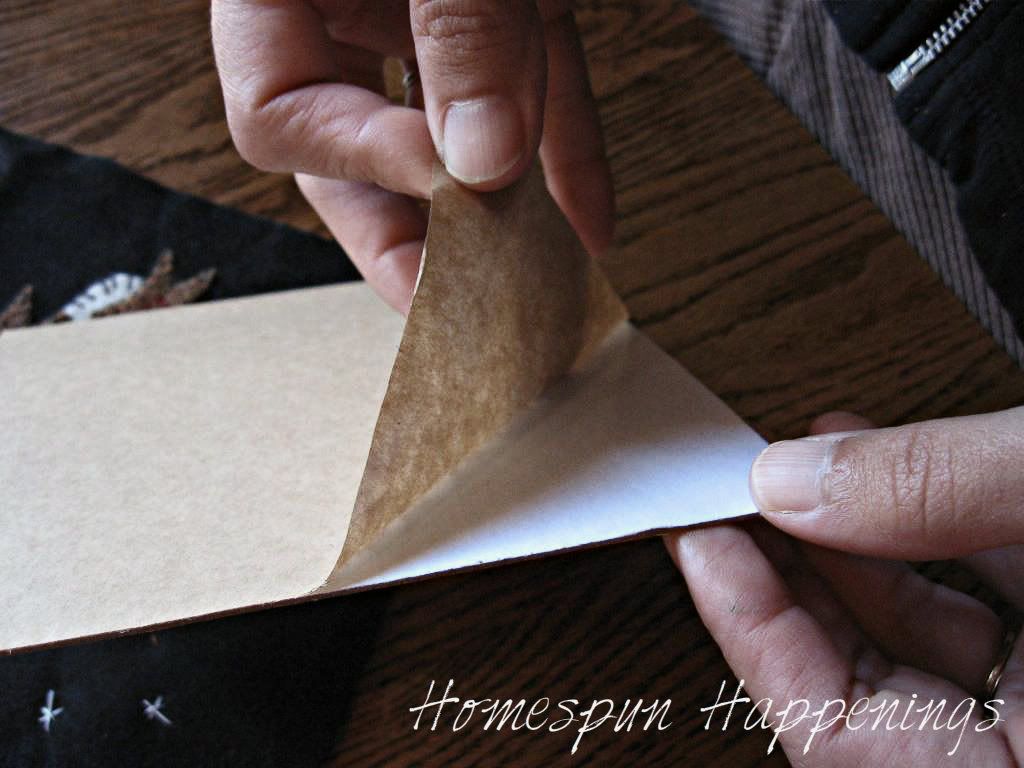 and position your stitching onto the sticky board.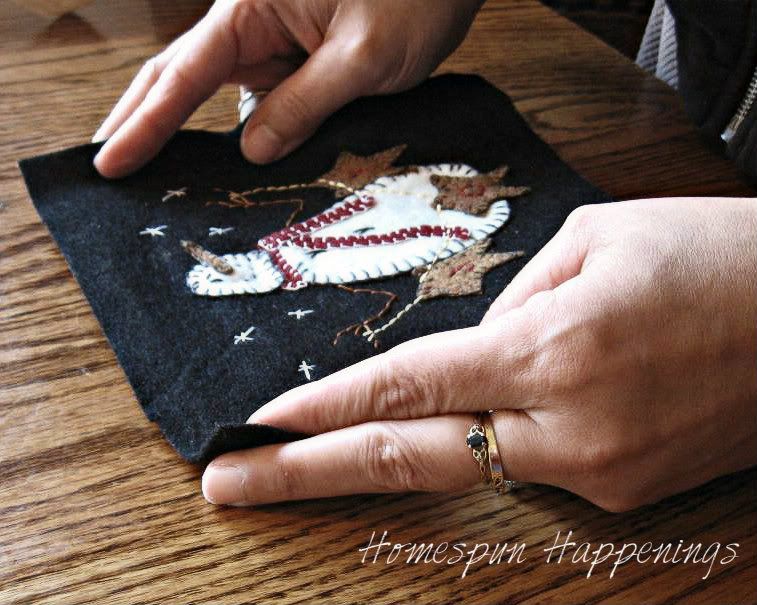 I painted my frames that I bought at a yard sale for 10 cents.
Two I painted with Annie Sloan's Cocoa Chalk Paint
and one in Annie Sloans Arles Chalk Paint.
The frames also got clear and dark wax on them.
For all my pictures I like to cover the backs so that they look like a finished product.
I use craft paper from a roll and rubber cement.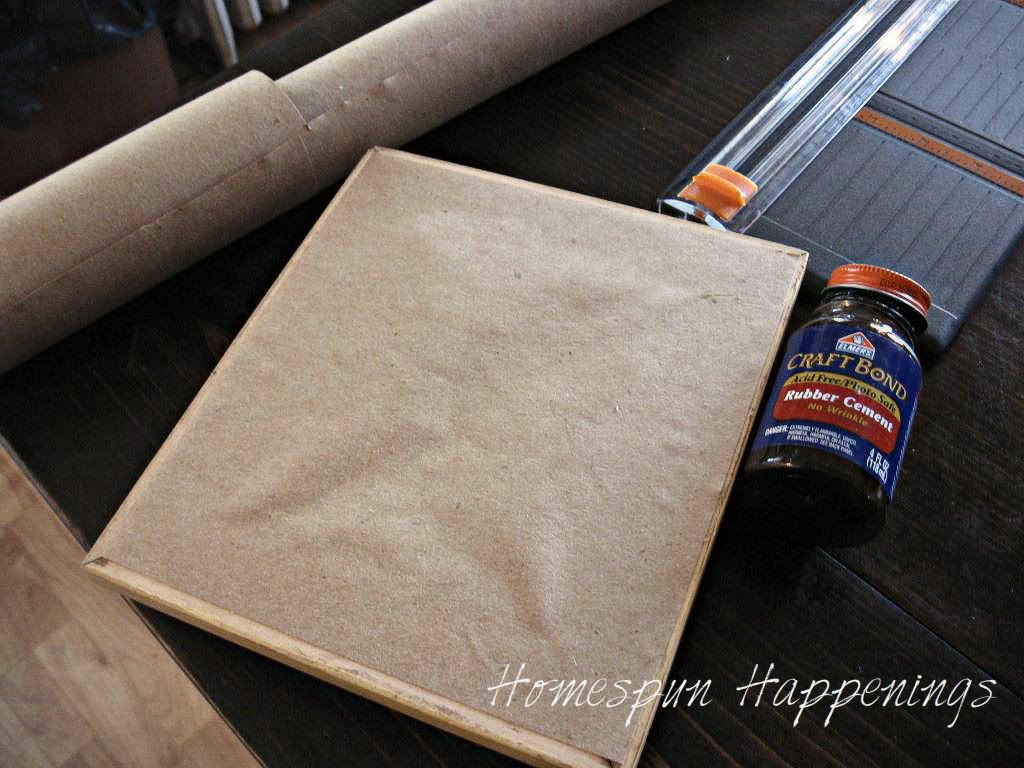 I think the muslin verse looks a little too crowed, but maybe someone will like it.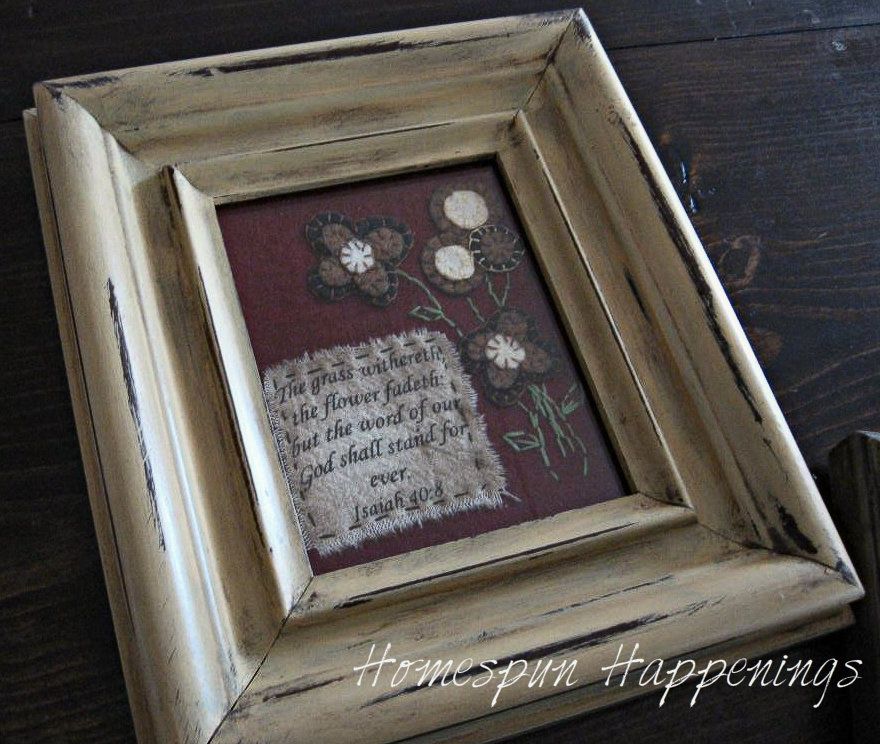 We'll see.....
How do you print on fabric?