This past weekend we went to Landis Valley's Harvest Days in Lancaster,Pa.
I bought some Milk Paint that they had in their gift shop.
There wasn't a great selection in colors, so I chose Union Blue; I thought I could work with that color.
Now I have never used Milk Paint before.
I have been reading about the distressed look that Milk Paint gives to furniture.
I love the images that I have seen,
and I really wanted to try some.
This is how Milk Paint comes.
Just like with my first can of chalk paint, I wanted to test it out on something small.
I chose this little wood box that I got for free at a yard sale this summer.
It has a shiny surface. I wanted to see how well this paint would grab the surface.
I did not buy the bonding agent for Milk Paint, because I really wanted it to look distressed.
I mixed it like the directions say: 1 part Milk Paint to 1 part water and then I mixed it with a stick.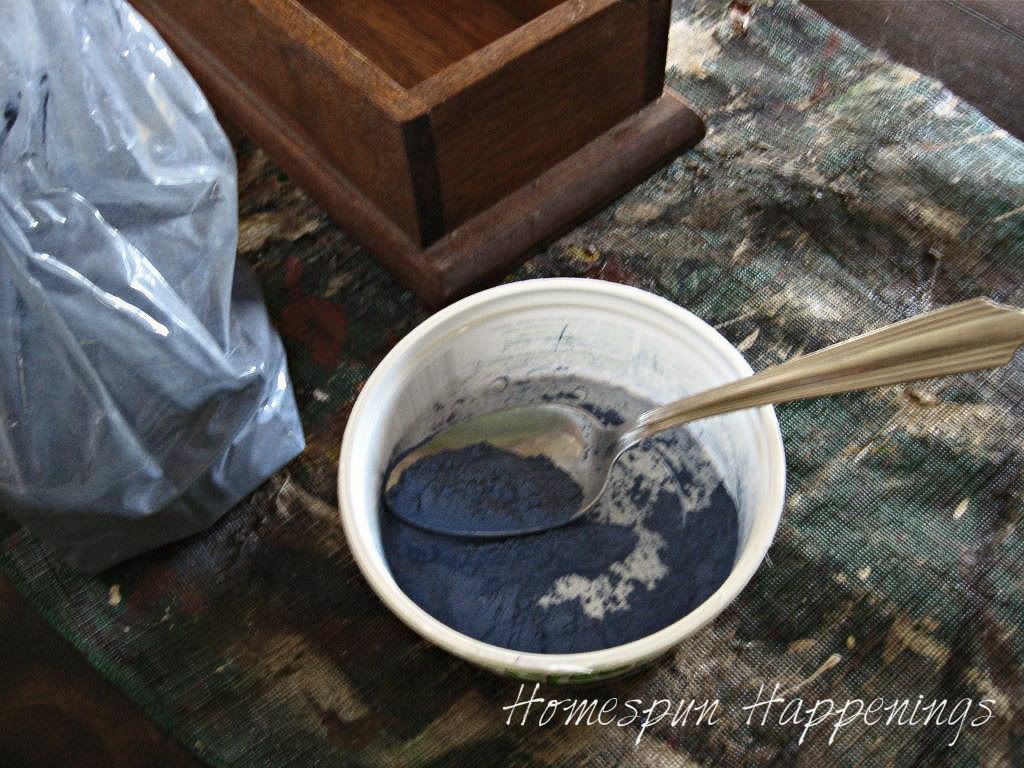 It says to let it set for 20 minutes.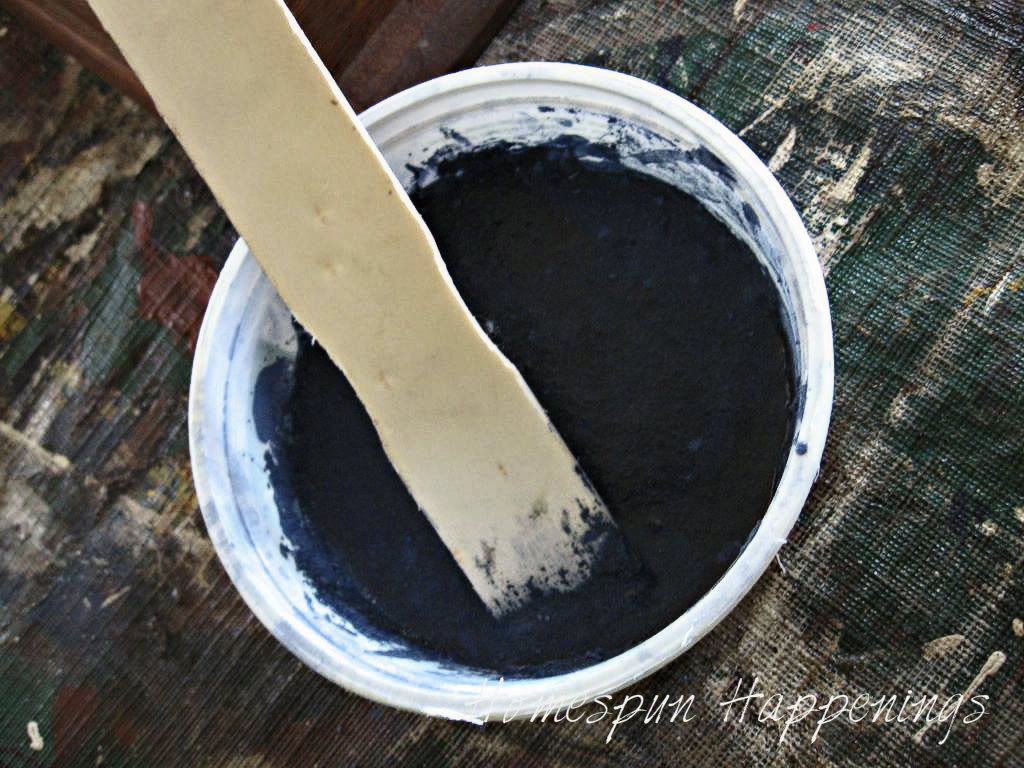 After the 20 minutes I painted one coat on the wood box.
This is what it looked like wet.
After it dried it looked lighter and had a very chalky feeling.
It really stuck to the shiny wood.

Scary!
It looked like I brushed all of the paint off of the box, but have no fear the blue came back.

Here it is with clear wax and buffed.
I did NOT sand.
This is awesome!!!
I love it.
SO PRIMITIVE!!!
Milk Paint is a keeper for me!



this weekend for a Giveaway!!!
Guess what it includes? :)