I don't mean to rush Christmas by any means.
It comes and goes too fast.
But....
I was working on another felt picture for my craft sale coming up way too soon!
I decided to do a primitive tree.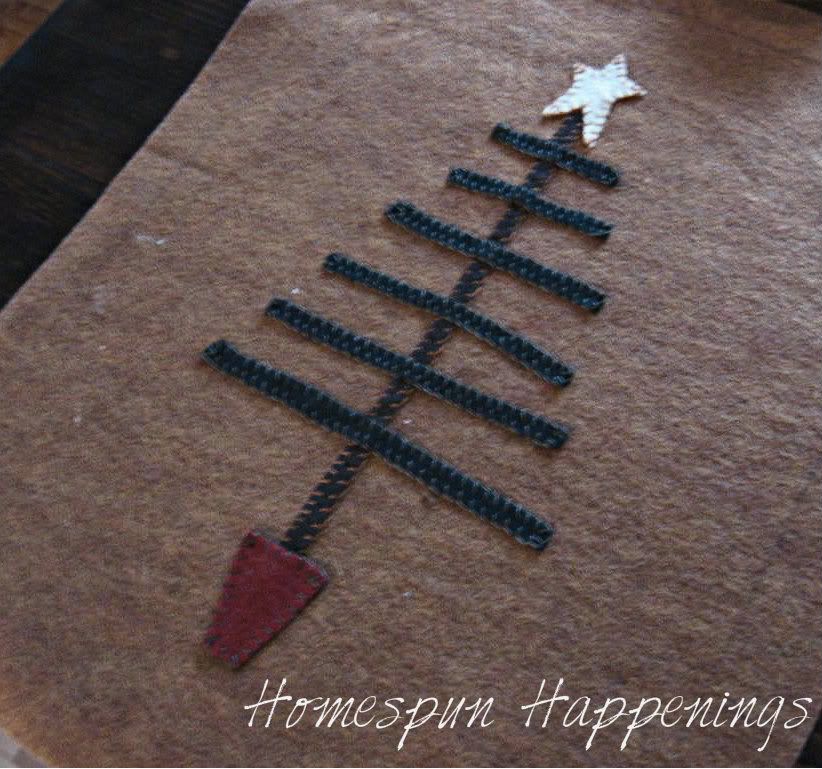 I added a pair of birds and some penny ornaments to the tree.
I took this frame that I got at a yard sale for 50 cents and painted it Annie Sloans Cocoa.
I love finding great frames and re-purposing them!
I then dry brushed some AS Old White over the Cocoa
and finished it with clear and dark wax.
Just a simple piece.
Kind of like I wish Christmas could be!
I want a simple kind of Christmas this year :)