My cousin gave me this cradle.
I know this is not a good picture, but it is the only before pic that I got.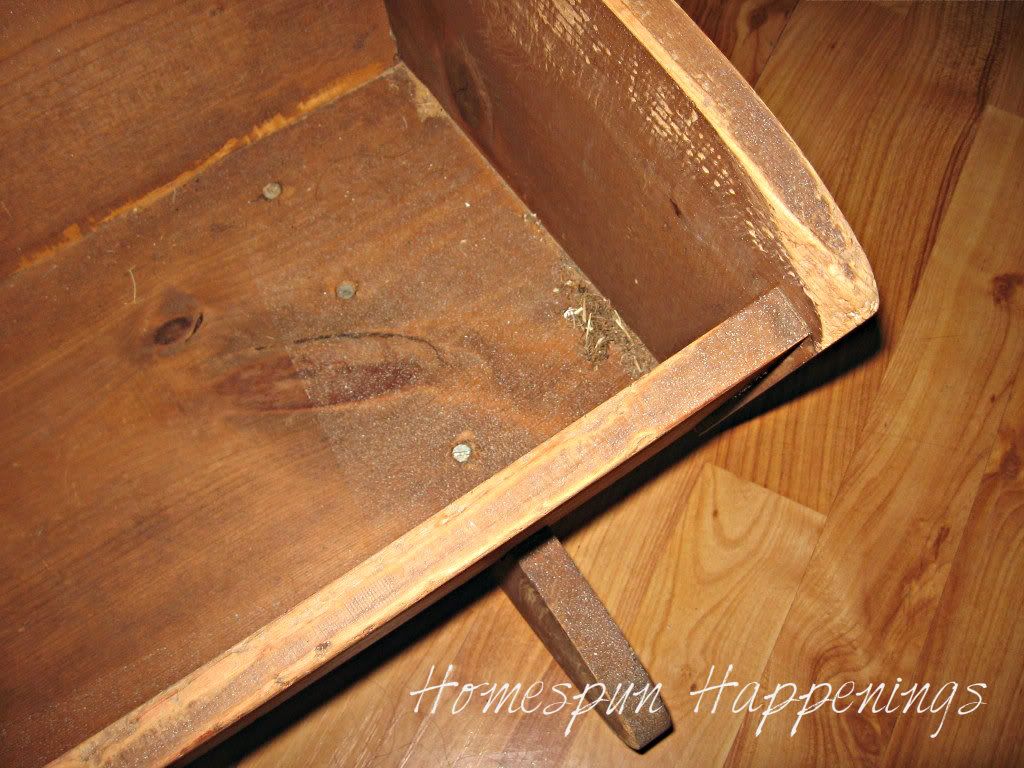 Ahhh! A blank slate.
I thought, I definitely want to use my milk paint on it.
I was picturing it looking like one of those old cradles in historic cabins or homes.
I painted one coat of milk paint.
I thought it since it was wood I could just stain over it, and the wood would just soak in the stain.
The wood soaked it in alright, the dark walnut stain turned it black.
I couldn't even see the milk paint.
SOOOO.....
I painted another coat of milk paint over the stain.
Okay, I am getting closer to the look I want.
I remembered how clear wax seems to darken the chalk paint.
I put a coat of clear wax over the second coat of milk paint.
This is before I buffed it; you can see some blob of clear wax on it.
I buffed it.
And that did it!
That is the look what I wanted.
I added a leather handle by cutting a piece off of my leather belt.
Here it is!
What do you think?
Can you see it setting next to an old rope bed? :)
Linking up with: