Before I get started on this post, I would like to say that if you think I have any creativity at all I know it comes from The Lord --the greatest Creator ever.
I know He gives me the ideas that pop into my head.
He deserves the credit, and I give it all to the Lord.

I was asking myself,
"What can you do with some old fencing?"
My son found this fencing outside in our neighbor's trash.
I thought okay, I can make some of those cross country ski porch decorations.
I wasn't too keen on the idea, because I know it was an old idea.
Plus, I really didn't have the stuff to make it look Primitive enough for me.
Then suddenly it popped into my head.
Christmas Stockings!!!
I cut the boards on a 15 degree angle.
I painted four of them with Annie Sloans' Coco
and one I painted with a mixture of Engine Red and Black Folk Art Paint.
I wanted a saying on them.
I used the Tempus Sans ITC font in Word and printed off the lettering on plain paper.
I transferred the lettering onto the wood by coloring on the back of the paper with white chalk,
and then on the front I traced over the letters with a pencil.
I used my white paint Sharpie marker to color in the letters.
I marked where I was going to drill the holes,
so that I could attach the top part of the stocking to the bottom part.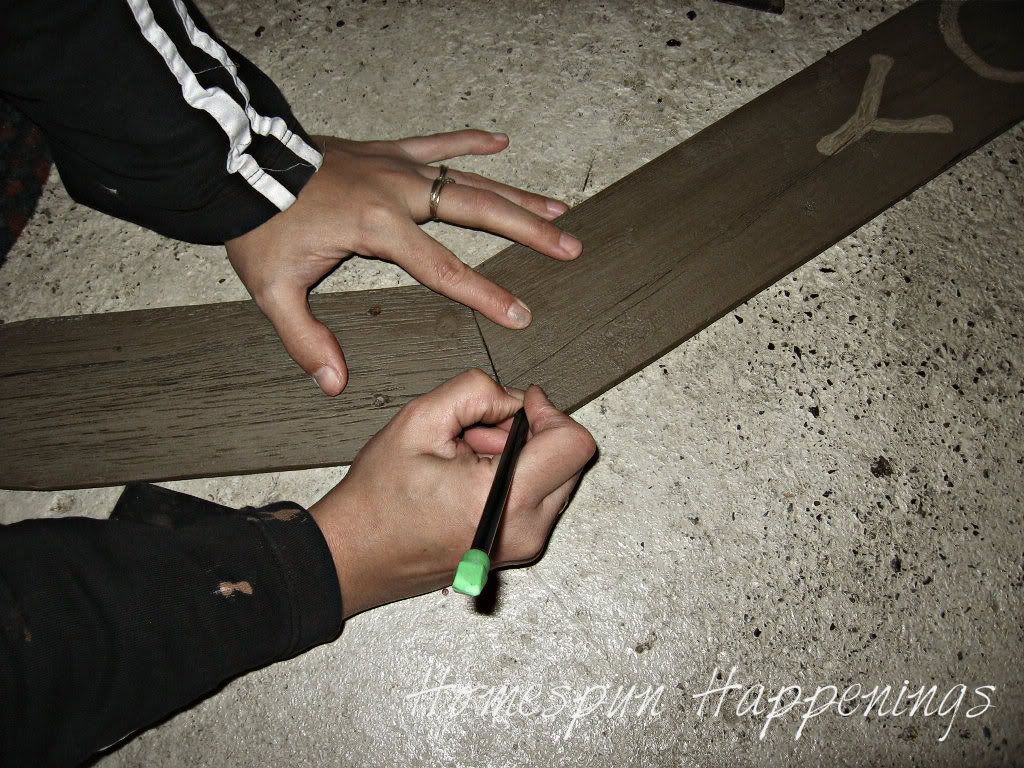 Using craft wire I attached the pieces together like this.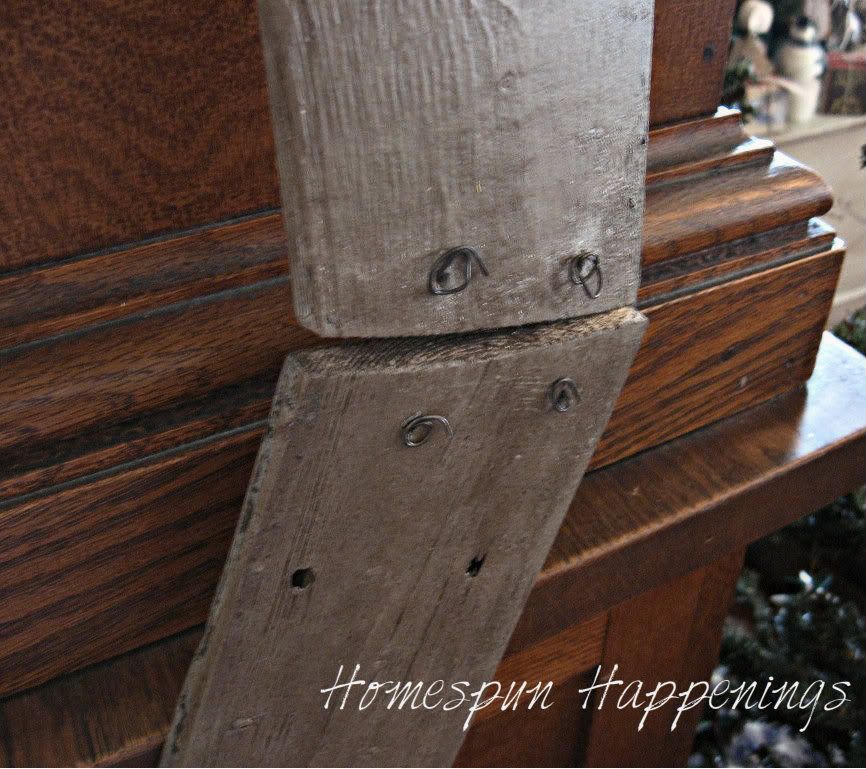 I added some tea dyed cheesecloth, a rusty bell, and star for decoration.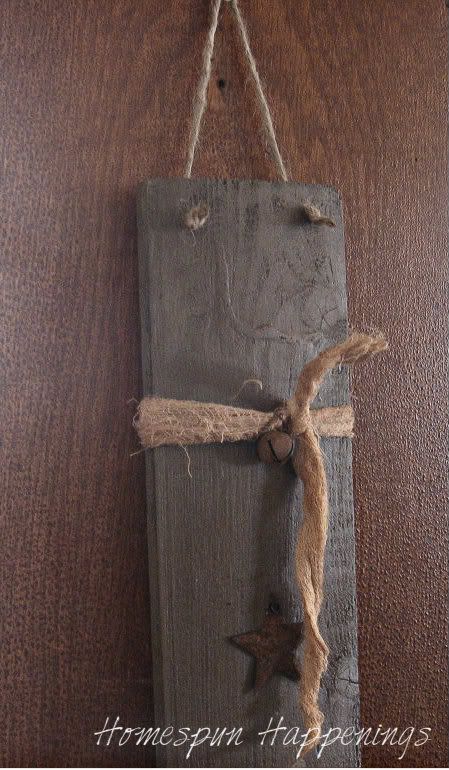 We'll see how or if they sell :)