This year I decided to make some special tags for the kiddos that I could reuse next year.
I wanted to use the same fonts they chose for their
stockings
.
I copied the names onto white paper.
Tea-dyed them and hung them to dry.
I cut them to fit on some tags I made from craft paper.
I bought this "Kissing Ball"
(that was the name on the receipt--I thought it funny that they didn't call it Mistletoe)
at half off from Micheal's to use for accents on the tags.
I certainly don't need a kissing ball for an excuse to kiss my honey :)
I glued the tea-dyed paper to the craft tag
and tied a sprig from the kissing ball to the tag.
I am wrapping the kiddos gifts in brown paper bags and newspaper this year.
I took an old white sheet and ripped it up for ribbon.
I am tying it loosely so they can just slide everything off easily.
I hope....:)
I just love how it looks!
I really like the fonts the kiddos picked out.
3 more days till Christmas!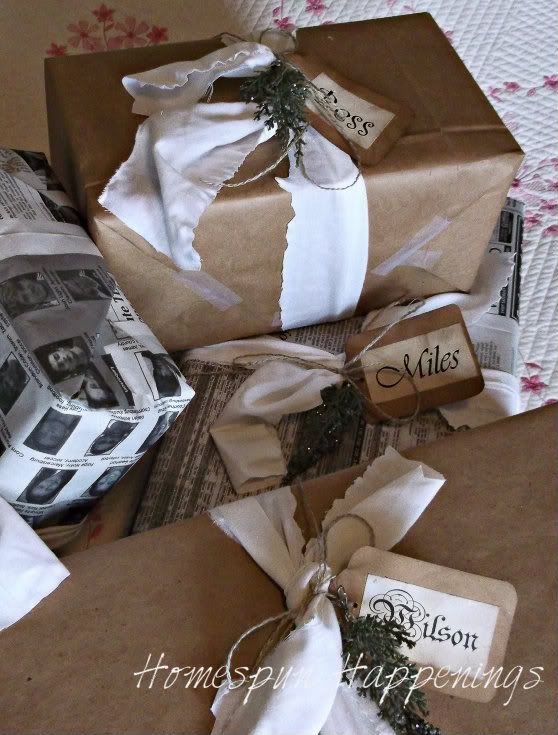 How about you?
Anything special going on in the gift wrapping department at your house?