It finally looks more like Christmas around here.
Some faux greens mixed here and there always brings a cozy, Christmas feel.
I'd like to start upstairs in our one and only restroom.
This is about the extent of my decorating in this room.
I took a child's chair and use it as a prop for our white Nativity.
A little linen tied around some greens.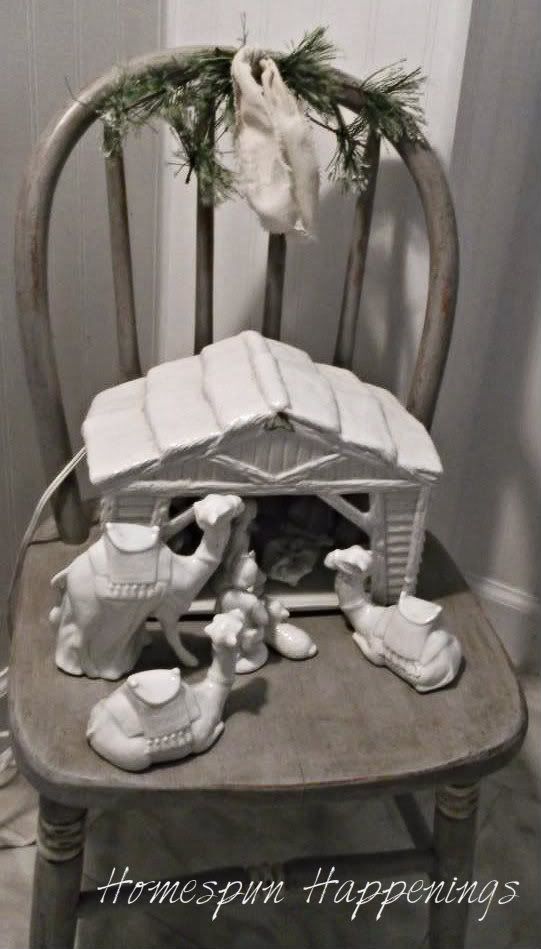 In the Kitchen, the corner cupboard has been decked out for Christmas
with some faux greens and waxed ornaments.
I used some of my leftover craft items to decorate.
Here are some wax-covered fabric candy canes.
I also hung some wax-covered fabric ornaments on the garland.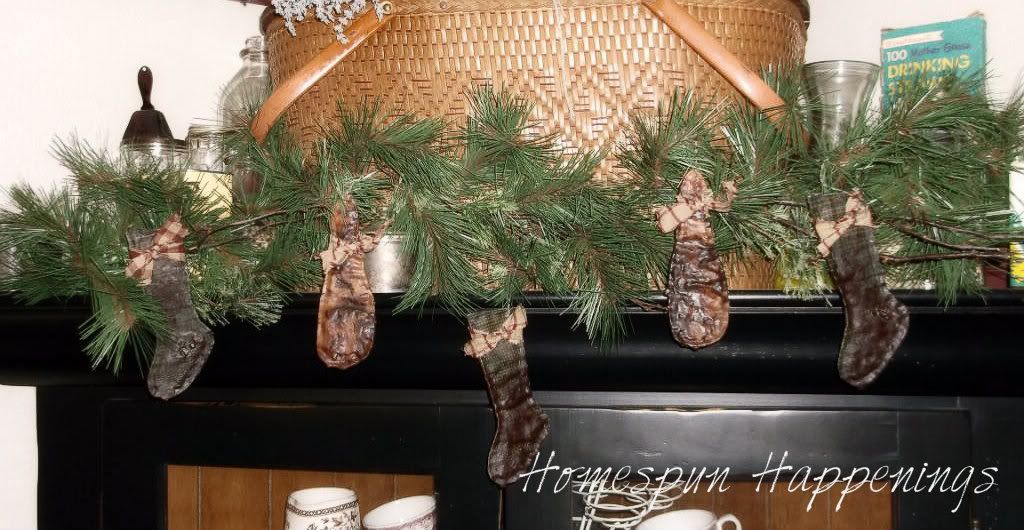 Our Living Room showcases the main Christmas decor.
Here is my Homespun Christmas tree.
Below is a favorite of the kids, a little village and train.
Some vintage houses I got for Christmas last year.
The Nativity I received as a gift from the kiddos last year is nestled
against a
primitive
tree with some faux greens.
White lights are a favorite of mine.
I have a little patriotic corner in our office area.
I made those little flags on the little tree for a craft sale way back in 2002.
They are fabric stiffened by brushing on some Elmer's glue.
I kept three of my patriotic cheese boxes that didn't sell.
They are holding fabric scraps.
May we remember in the hustle and bustle of the season
the true meaning of Christmas.
" And she shall bring forth a son, and thou shalt call his name Jesus:
for he shall save his people from their sins."
Matthew 1:21
Linking up with: