Now, I can only dream of a total kitchen makeover.
We just don't have the money to spend on all new cabinets, new flooring, a different layout and all the updated appliances.
I am still hoping for a new stove and fridge someday--both which will not be the latest and greatest, just new to me :)
I knew that I could paint and maybe just replace some base cabinets and counter top.
So that is the plan.
Back in August, I refurbished my kitchen island.
It went from this: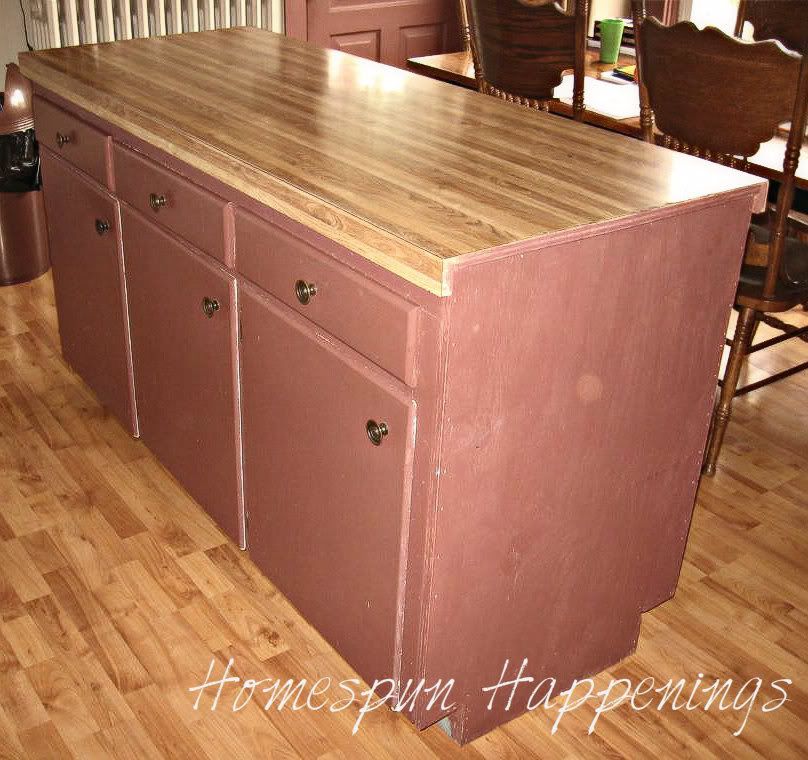 to this: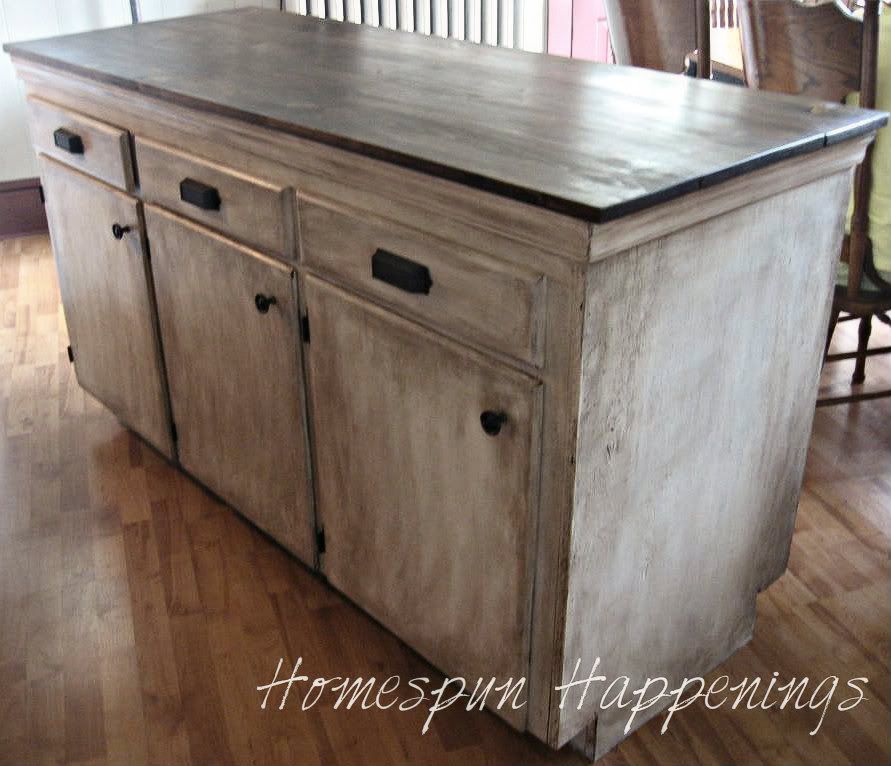 I knew that I wanted to repaint my kitchen using Annie Soan's Old White and Coco. I decided to paint the cabinets in Old White and do all the burgundy wood work in Coco.
I tore down the berry border and trim on the wall.
We decided to keep the paneling that is up, because we were afraid that tearing that down may involve possible problems with the plaster and more $$$$$
I painted the walls with the left over Sandstone color we used in the living room. It is funny how different it looks in the kitchen with all the natural light from all the windows.
We still need to paint and hang the new trim that goes on the wall.
Here the wood work is painted in Coco, but with no wax.
Too plain for me.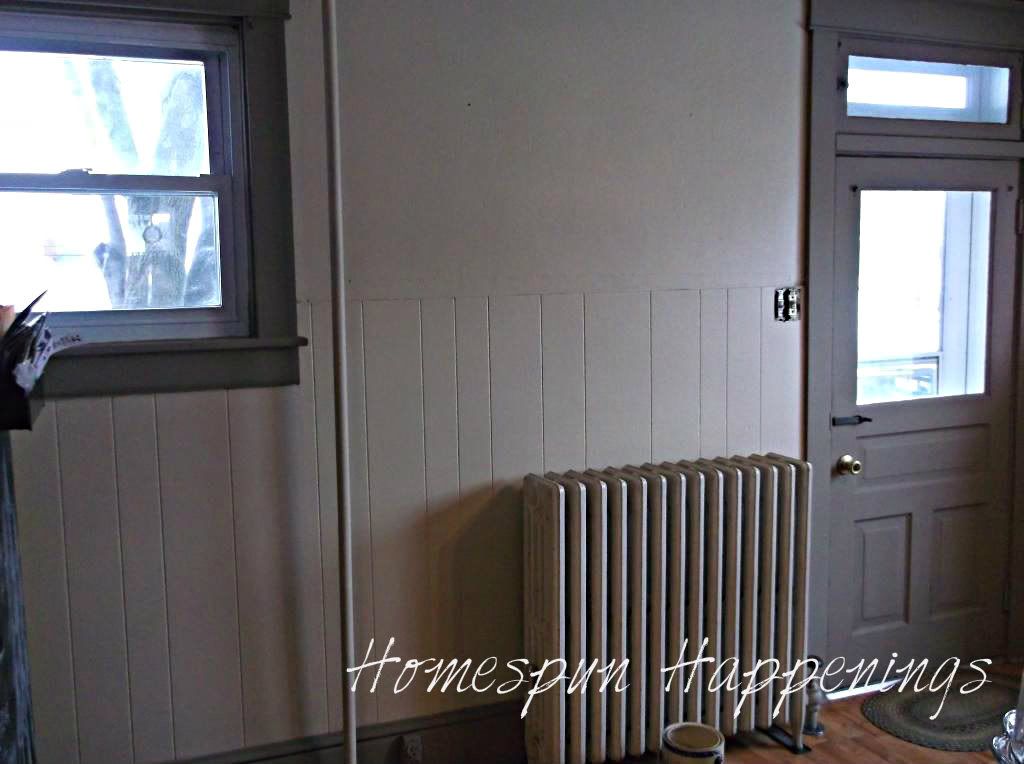 Here is the trim with clear and Jacobean wax.
Love it!
PERFECT!
I love the old feel that the wax brings out in the layered paint.
Here is the whole door waxed.

As you can see, I am doing one wall at a time because of all the waxing and buffing involved.
Not to mention this is our school room too :)
I will update you on my progress as I go.
This is probably the biggest project on my list for the new year.
My craft room looks really scary right now.
I really need to get that organized some day!

linking up with: