Today was a beautiful day!
I woke up and headed out for a two mile walk with my youngest son.
When we got back, I was ready to tackle the Christmas stuff.
I had painted this corner cupboard for my craft sale, and it never sold.
I really wanted to use it, so I decide to put it in the corner where the school cabinet used to set.
This is what the corner looked like last January.
This is what it looks like today.
I love it!
I used a crate for an end table--perfect!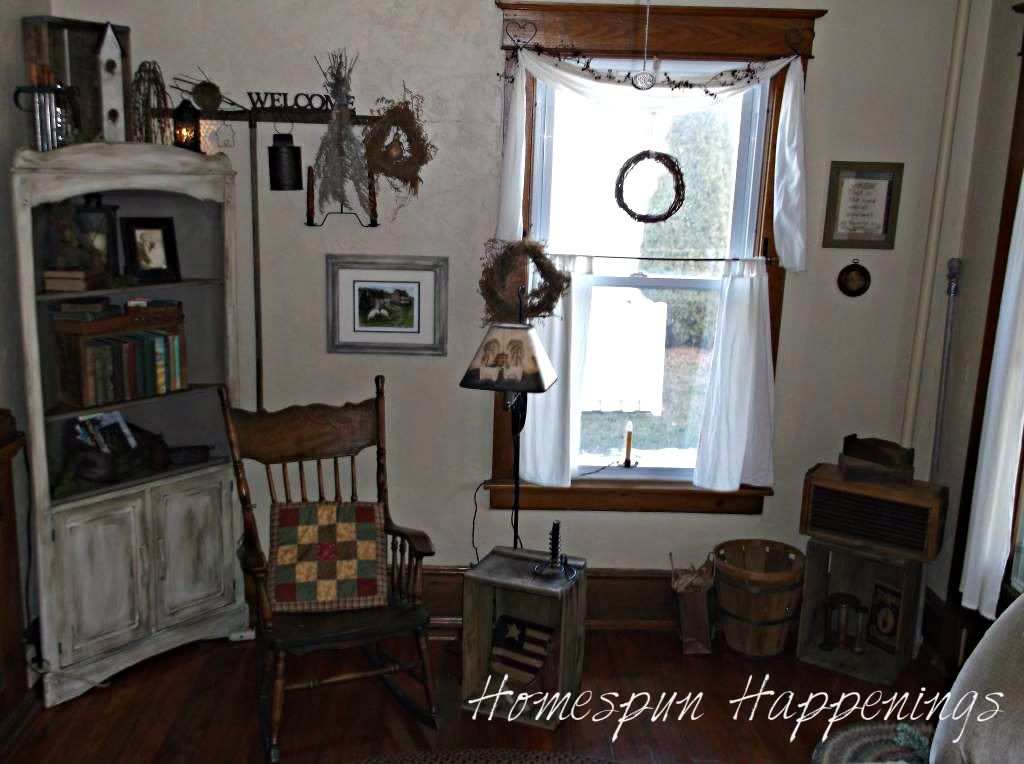 In the opposite corner sets these wood boxes.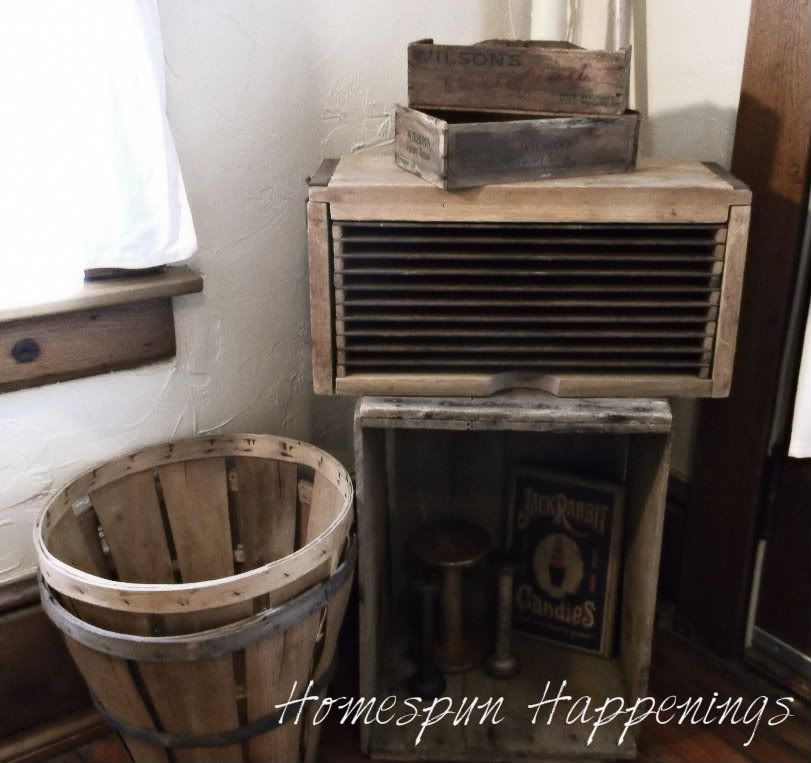 I got this one for Christmas from my mom.
It is a tobacco stacker.
I don't condone smoking, but my great, great grandparents had a cigar business
on their farm in the early 1900's. It all ended when the tobacco shed burnt down.
Although this box did not come from the Wilson farm,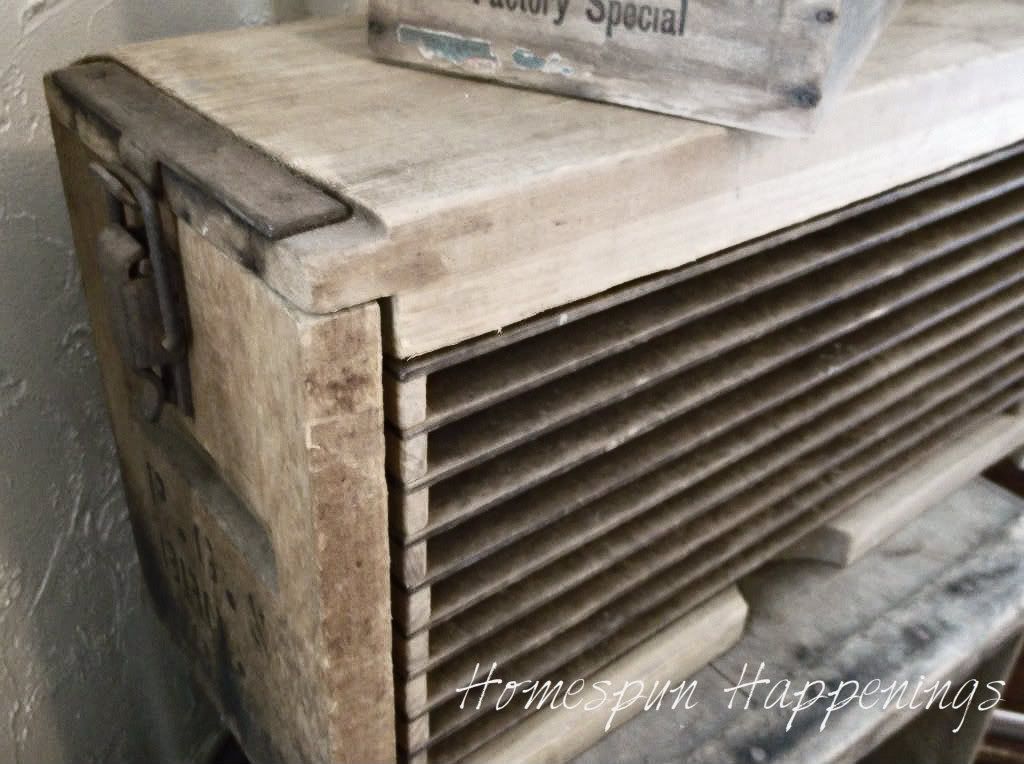 I bought this "Wilson's Factory Special" box from my grandpa at his yard sale a few years ago.
It was one of the only things left over from the business.
It really is just a shell; there is no bottom.
The Wilson's Cheese box was a gift I received for Christmas from a good friend of mine.
So special!
I bought the garland that is on the window sill for $5 after Christmas,
and I thought it could pass for a winter decoration on my porch.
My tree is looking pretty pitiful.
It blew over when we had high winds the other day, and I didn't think to fix it.
Funny how you don't notice things until you see a picture of it :)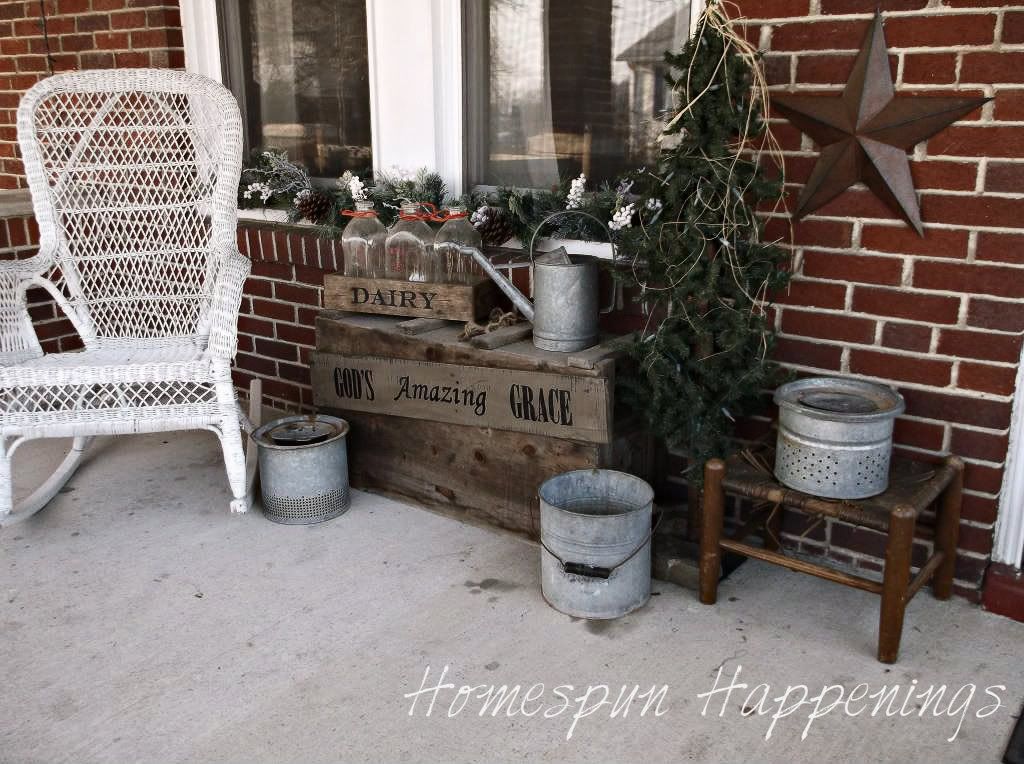 I hear the temperature is going to be a little mild this week.
Yay! more walks!
Sorry, I am not a winter person.