What do you look at most in period movies?
Not me, I am drawn to the scenery and backgrounds.
As I wax the woodwork in my kitchen,
I am convinced that they stain their woodwork in these old painted homes or sets.
Anyway....
Here is the next section of the kitchen I worked on.
I usually have a corner cupboard here that holds my China.
I wanted to show you the difference the wax makes for the paint.
I am going for an old-timey feel.
I'm loving the character that the dark wax brings to the hardware and the wood work.
I left the inside of the cupboards burgundy.
I was too lazy to paint it, but I really like it. :)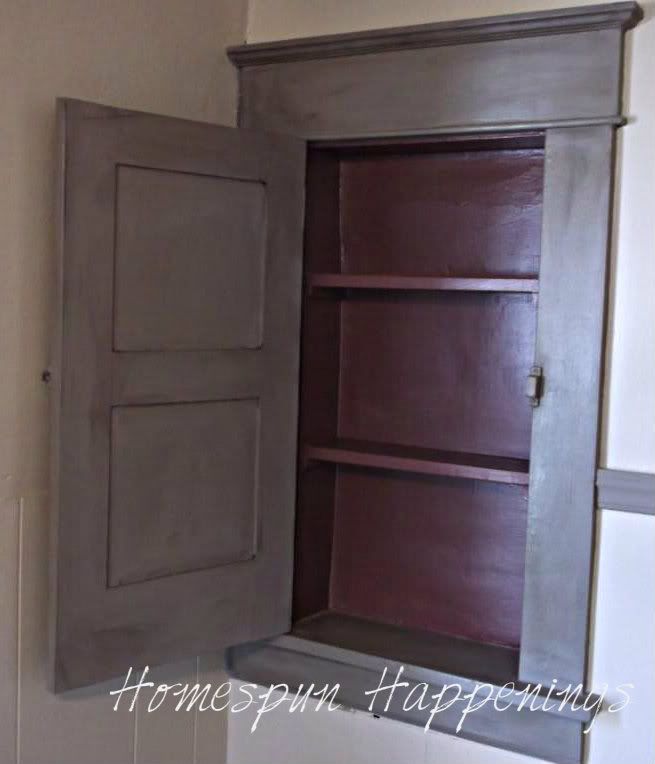 When I started painting the trim, I thought I was in the "depths of despair" "Have you ever been in the depths of despair?" Okay, okay, enough of Anne of Green Gables.
I was scared and a bit sad when I saw the first coat of the trim.
It looked very much like mud. I painted the second layer, and it just looked like darker mud, but then I put it up next to the wood work I had painted and it looked identical to the wood work.
I guess the color of the wall brings out a different tint of color in this paint.
Amazing isn't it!
I was almost sad to put my corner cupboard back.
I love both of these built in cabinets, especially now, but I need the storage.
or I could get rid of my "Stuff".... :(
Here is the opposite corner with the trim.
Love it!
I am coming up to the final section of the kitchen before we get to the cabinets.
I really can't believe how fast it is going!
Again, here is the before:
and after:


Linking up with: