Not much progress this week on the kitchen.
I decided to work on a small project in the kitchen instead.
Remember, I am trying to change the look of my kitchen on as little money as possible.
I have always been bothered by my garbage can not matching, but I love the size of the can itself. We have a lot of garbage with a family of six, so hiding this baby was not happening.
I thought about buying a stainless steel one, but the large stainless steel garbage cans run $60 and up.
Remember, I need a large can.
I paid $10 for this one years ago and nothing is wrong with it.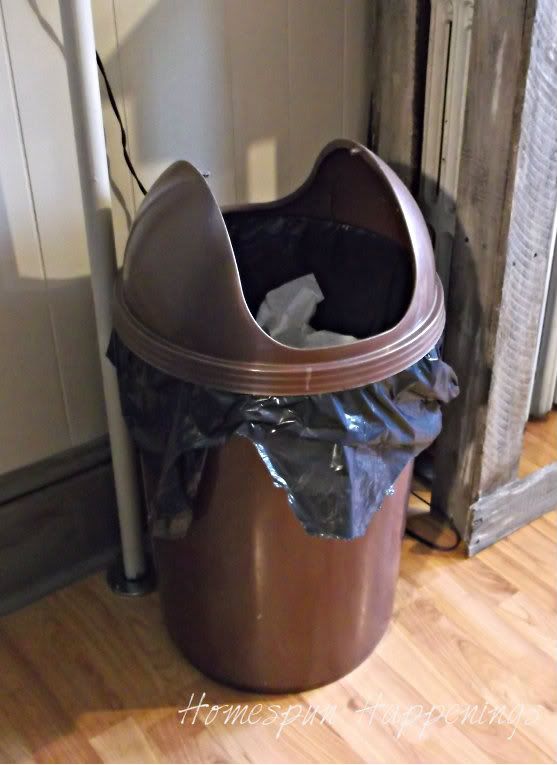 I decided to paint it Annie Sloans' Coco to match the wood work.
I let it set to dry over night before I waxed it.
The bristles on the wax brush ended up actually scratching the paint off of the plastic in some areas.
This is a first for me while using the chalk paint.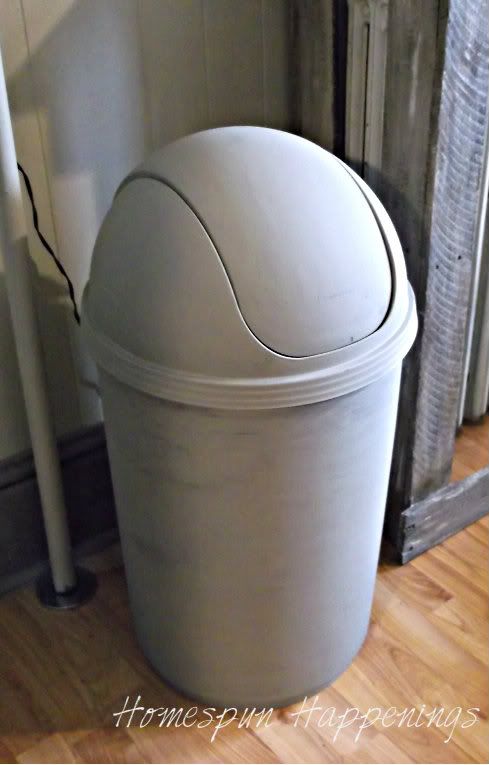 Since the can was brown, I really didn't mind it.
I like the distressed look anyway, but for those of you who like nice clean paint jobs;
this would have made you cry.
I used both clear and dark wax on the can to match the wood work.
I do love it.
The paint is truly holding up well,
and I have had no other problems with chipping or scratching after I buffed it.
Finally it blends in with the kitchen.
This is my coffee and tea station. I am not finished with decorating that yet.
The kiddos love the hot water in the Carafe for tea or cocoa on these cold days
If you know me, you know this house does not get toasty warm,
Layers and warm drinks help us get through the winter days :)
Linking up with: