Wow, I have such a hard time putting my thoughts into words.
For this reason most of my blog posts involve many pictures and lots of
tutorials on things I work on.
I wanted to take some time to reflect on what the Lord has done in my life over this past year.
We were challenged at church to read through the Bible in a year.
I have been a Christian for the last 22 years and sadly I could not say that I read through the Bible.
I always got to all those measurements and genealogy and gave up.
I was determined to do it this year, and praise the Lord I did it,
and so did my mom and the two youngest kiddos :)
It has been one amazing year for our family.
We started out 2012 with the kiddos getting braces last January.
I was amazed to see the Lord provide to help us pay off the braces in the first three appointments.
***
I also got a good report on the cyst on my thyroid in June.
It shrunk, and they didn't think it was cancerous.
***
I had no idea that hubby was going to lose his job in August, and that the Lord was going to provide another job within a week.
***
Yes, the Lord truly has been good.
Too many times I worry about the unknown and looking back over the year, I see how the Lord prepares us for those up and down moments of our lives.
Sometimes life isn't easy, but knowing that I can Rest in the Lord
Helps me to get through the hard times.
***
It has also been an amazing year in blog land for me.
I don't know about you, but it helps me to get projects finished when I can share my progress with others.
I have gotten many projects finished this year.
Including a little
Bedroom Makeover
without spending tons of money.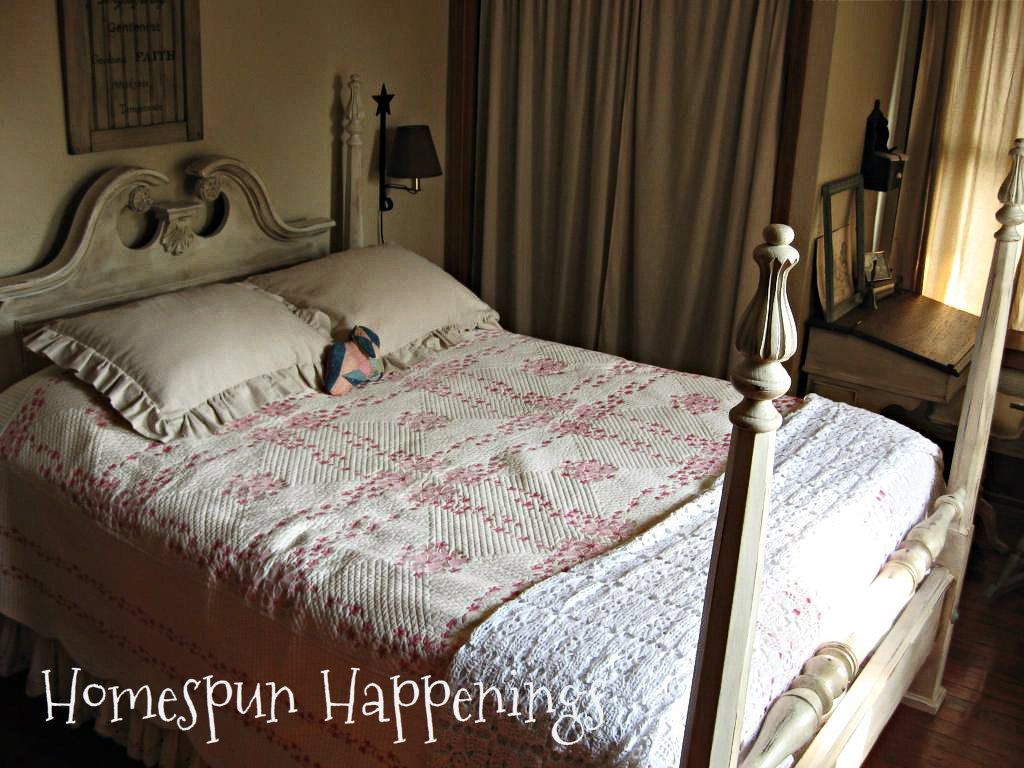 ***
I had a tutorial post that went viral on
Making a Sign
.
Just a simple but practical tutorial.
***
I enjoy linking up to linky parties to share my projects, so I thought I would start my own.
In June, I started what is known as
Rustic Restorations Weekend
I have greatly enjoyed all those that have linked up their projects these last 6 months.
So fun!
It has been a good year for me.
I am looking forward to seeing what the Lord will do with our family and my blog!
Happy New Year!