I want to share with you a little sign project I am working on for a friend.
She wanted to be reminded of a message that her husband preached titled "Now and Later". She said that a lot of times we focus on the planting of bad seeds and reaping the consequences, but her hubby was reminding us of planting good seed and reaping the good harvest. She wanted a sign for her home that reminded her of this principle. She gave me the idea of maybe a wheel barrow and a plant. I knew the
Graphics Fairy
would have some great graphics for me to use for this sign.
I bought this sign at a yardsale for $1 because I liked the rugged look of the lathe sides and wood. I knew it would be perfect for this sign. My hubby wanted me to keep this sign to remind me of what to cook him for dinner, but I don't need a sign to know what he likes :)
This sign was going to be a little different than my other signs. I knew that I wanted the small detail of the graphics to pop like an old book or newspaper. I used my son's pen and ink. My son assured me that the ink was permanent ink, because it didn't come out of the carpet when he spilled it.
Thanks son!
I picked a plow graphic for the "Now" side to demonstrate planting seeds.
I used some pumpkins and tomatoes for the "Later" side of the sign to show the good harvest that we can produce. For the lettering I used my good ole Sharpie paint markers.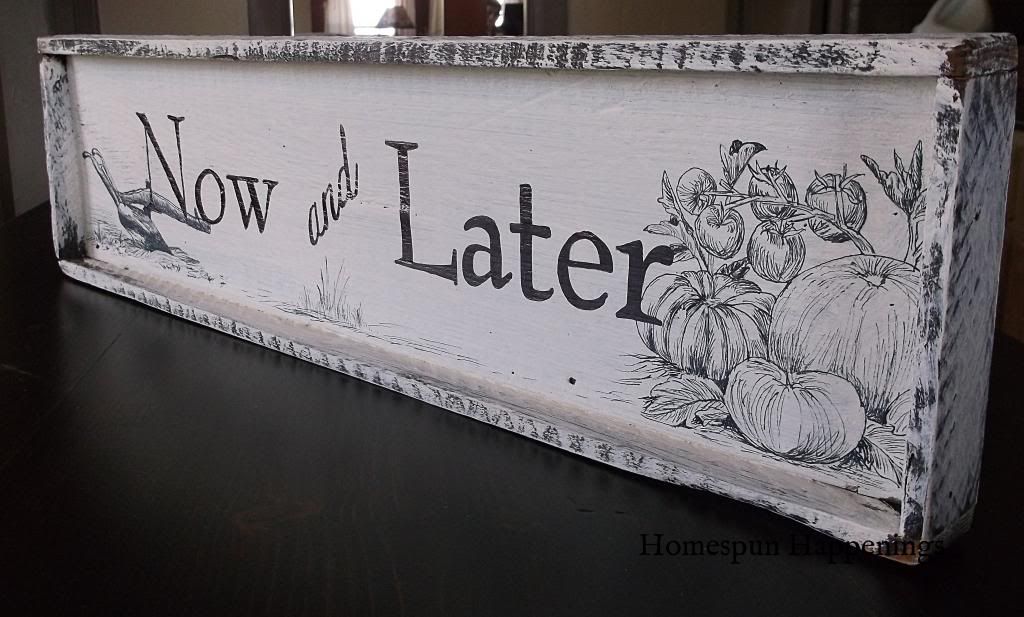 I haven't finished it yet with a stain or clear finish.
To tell you the truth, I am a little fearful of messing it all up if it really wasn't a permanent ink.
We'll see.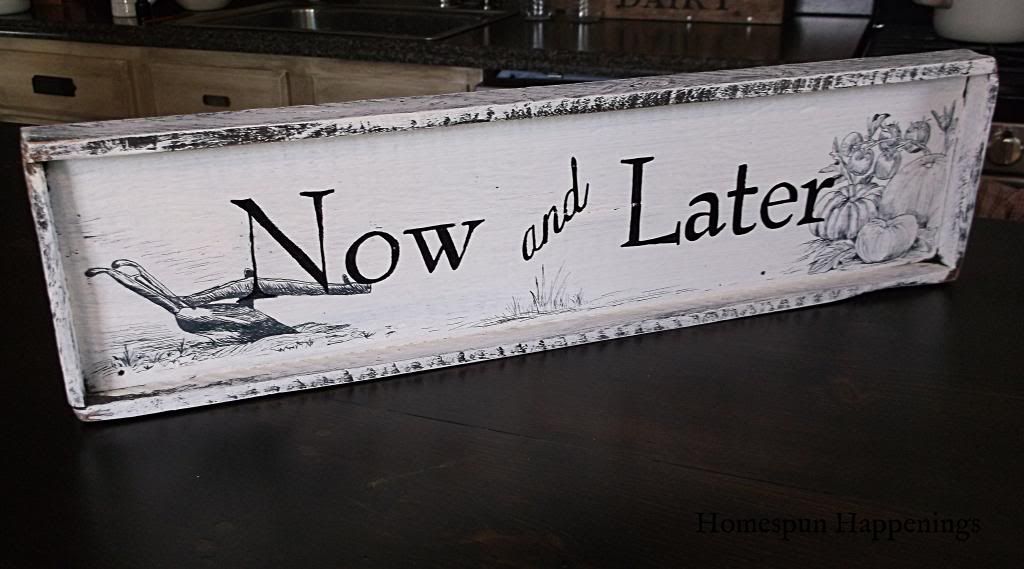 I hope she likes it!

Linking up with: