I love this time of year here in PA. Yard sales and garage sales are all around every weekend. Most of the time you just get a lot of stuff that you really don't need. I try and only have some change in my wallet so I don't make too many foolish purchases.
This past weekend I only had some quarters in my wallet.
We stopped at this guy's yard sale. Not much was there. A lot of junk really. I walked passed the table that had all the glassware and dishes, but on my way back to the car I spotted this little pitcher near the back of the same table with all the dishes. I thought it would look cute with some greens in it. I asked the guy how much and he said 50 cents.
SOLD!!!
After I paid for it, I was standing there telling my kiddos how at first I thought it looked white, but it had a kind of bluish gray tint to it. I flipped it upside down while admiring the color, and a lady that was nearby said that the mark on the bottom looked old.
When I got home I Googled the marking. What would our lives be without Google!?!
I found out that they stopped marking the dishes like this in 1880. They had a code for the exact date on the site, and I was able to figure out that my little pitcher was made July 21, 1851. How cool was that! It doesn't even have one chip on it!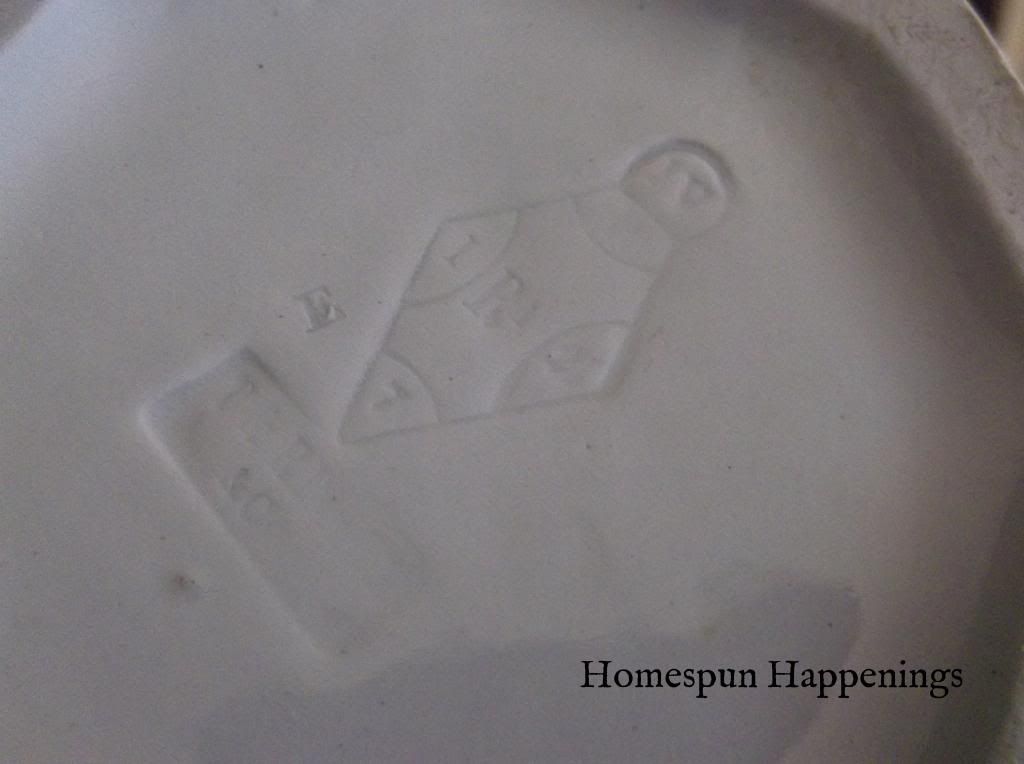 I think it is lovely and am just enjoying it the way I intended to enjoy it.....
with some greens!