I remember looking at pictures from the 70's and wondered why in the world would anyone pick those colors for their house or furniture, and how could they live with it looking like that.
Now I ask that question about myself.
7 Years ago my hubby picked a yellow for our Living Room/Office area.
I was ready for a change from the white walls we had since we had moved into our home.
The yellow was not what we thought it would be when we put it on the walls.
I instantly didn't like it in the daylight, but in the lamplight at night it was cozy.
During the day, I felt like we lived surrounded by a big yellow school bus.
We didn't have much money, and we had already paid for it, so it wasn't like we really could just go out and buy 3 or more gallons of paint and redo it.
Plus we had just spent hours painting, and all I wanted was my house back to normal.
Well, after almost 8 years we did it!
We got rid of the Big Yellow School bus and entered into a cozy neutral look.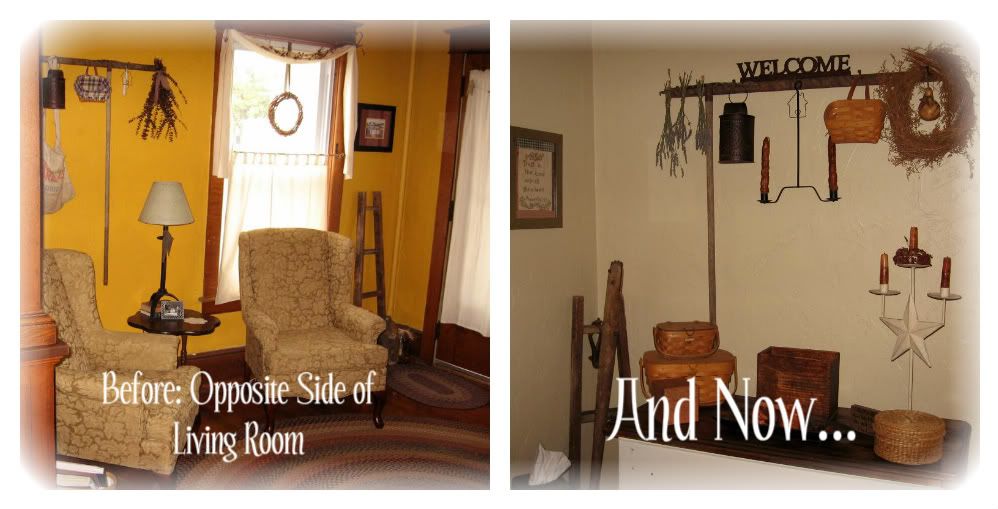 We rearranged too! I am loving it!