I am finding out how much I enjoy doing Penny rugs.
I have been using felt from the craft store for my projects, but I had this wool coat that had seen better days, and I decided to recycle it.
One mistake I made was not washing the coat before cutting it up--although I know it had been washed before. I read on a blog how if you wash the wool it will felt it and be less stringy when you cut out your designs.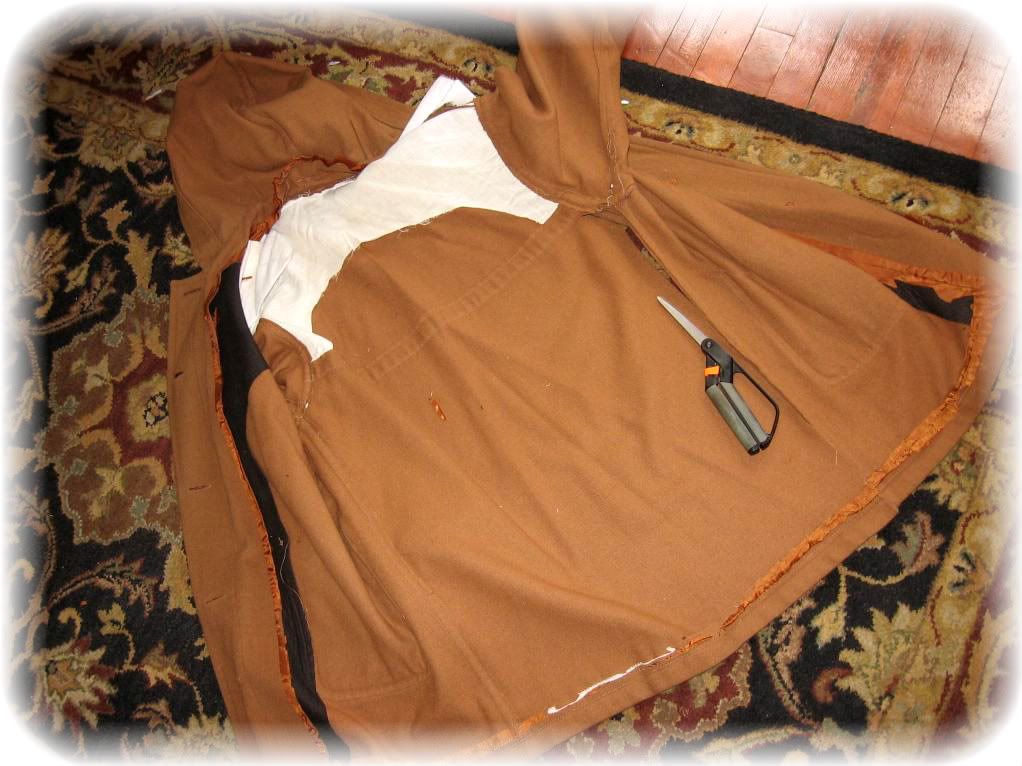 I was so excited to be able to get a good pile of wool.
I really like this color too.
I wanted to make a smaller runner for my kitchen table.
The other one that I was going to use only stayed on the table for a couple of days. It was too long for my table.
We use the table for homeschooling--so it is constantly piled up with books and being used.
I used a cookie sheet for a template--gotta love making up patterns as you go:)
I made my little pennies and pinned them on the wool.
I then sewed them on with the blanket stitch.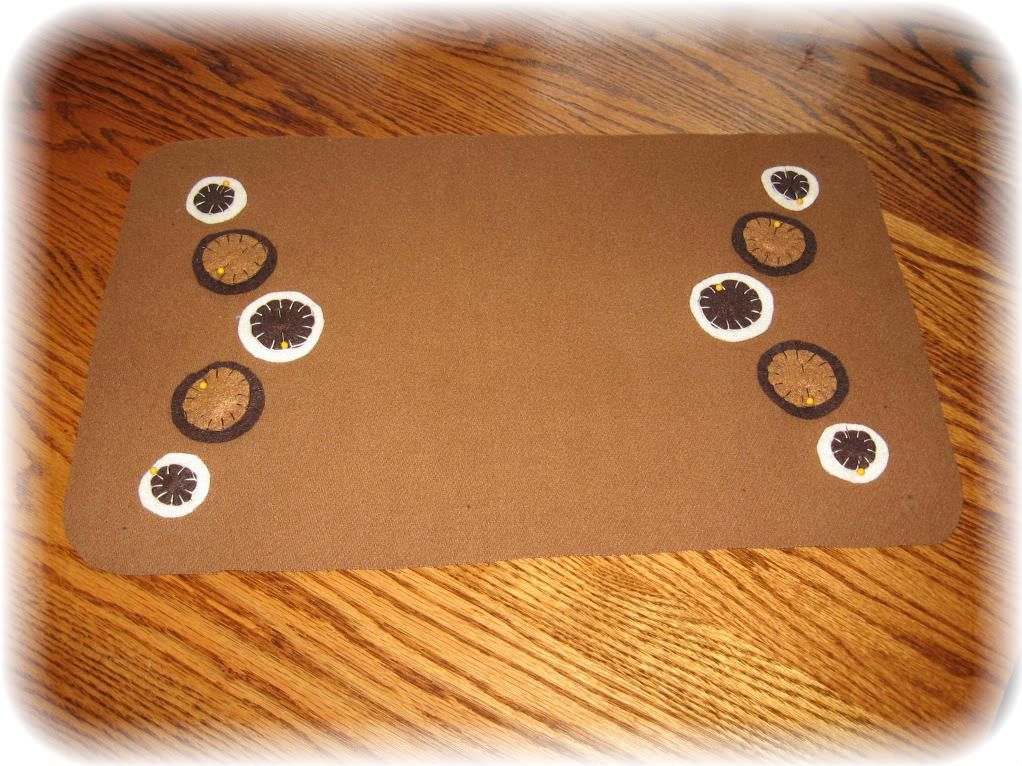 For the ends, I measured and made a pattern on an index card.
Notice the school stuff in the background?
(Doing this while the kiddos take their tests makes me feel like I am not just wasting time.)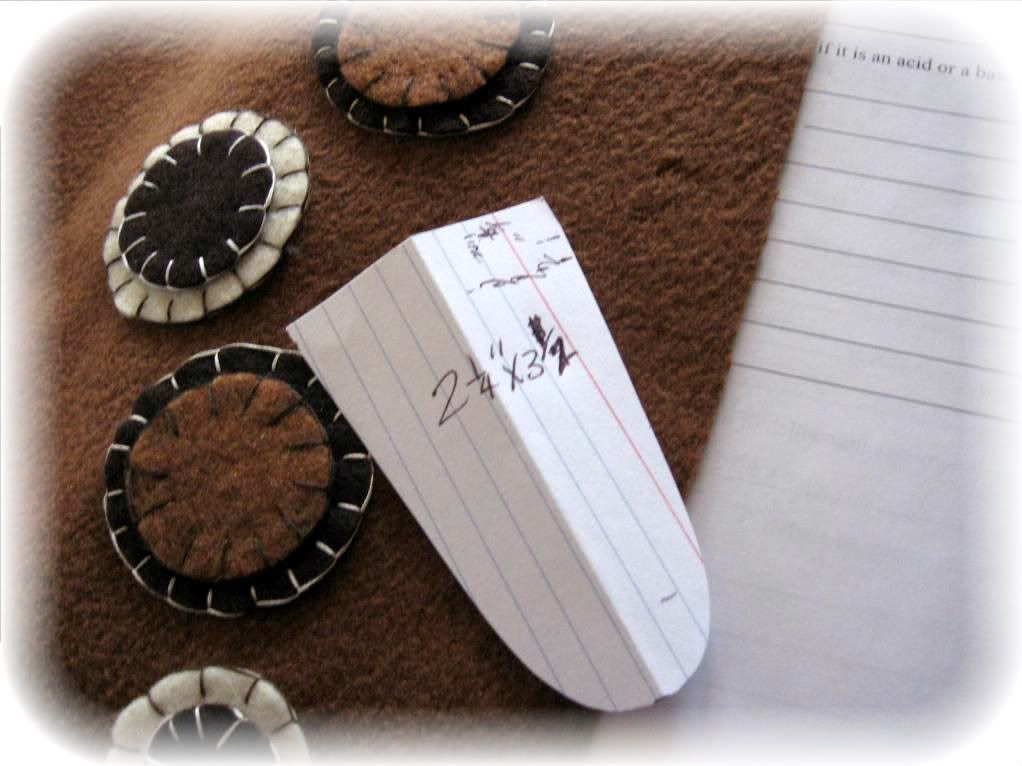 Using freezer paper I traced the pattern on the dull side of the freezer paper and ironed the shiny side to the brown felt.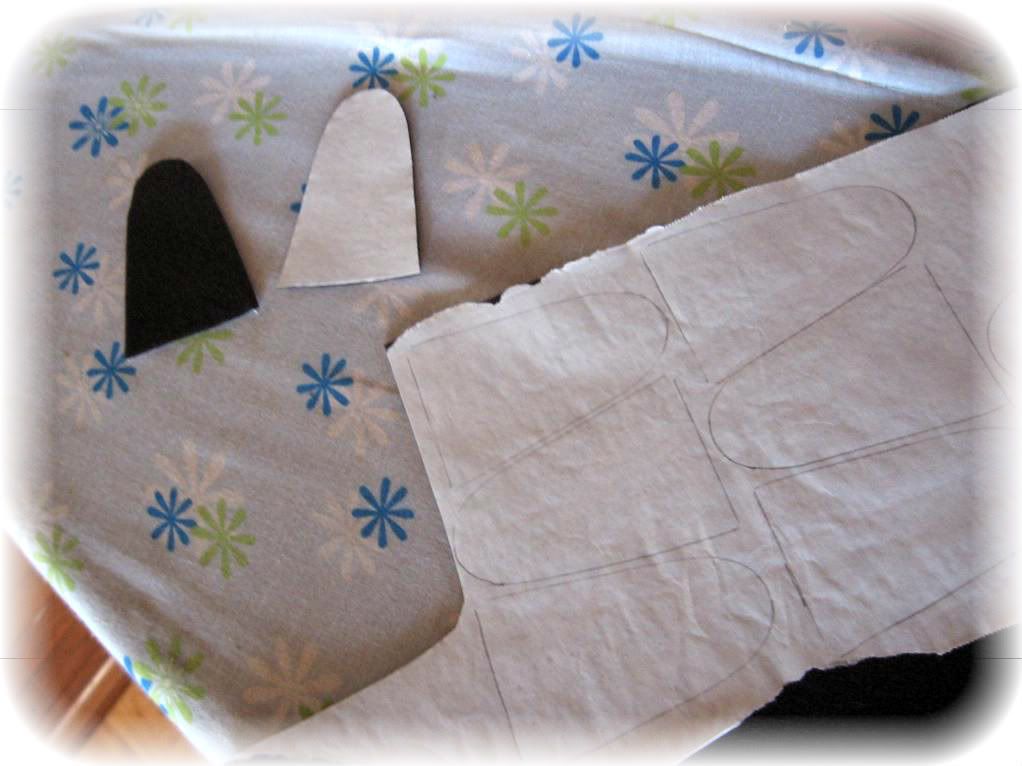 Placing the end pieces with right sides together, I pinned them to the rug.
I then cut a piece of muslin the same size as the rug.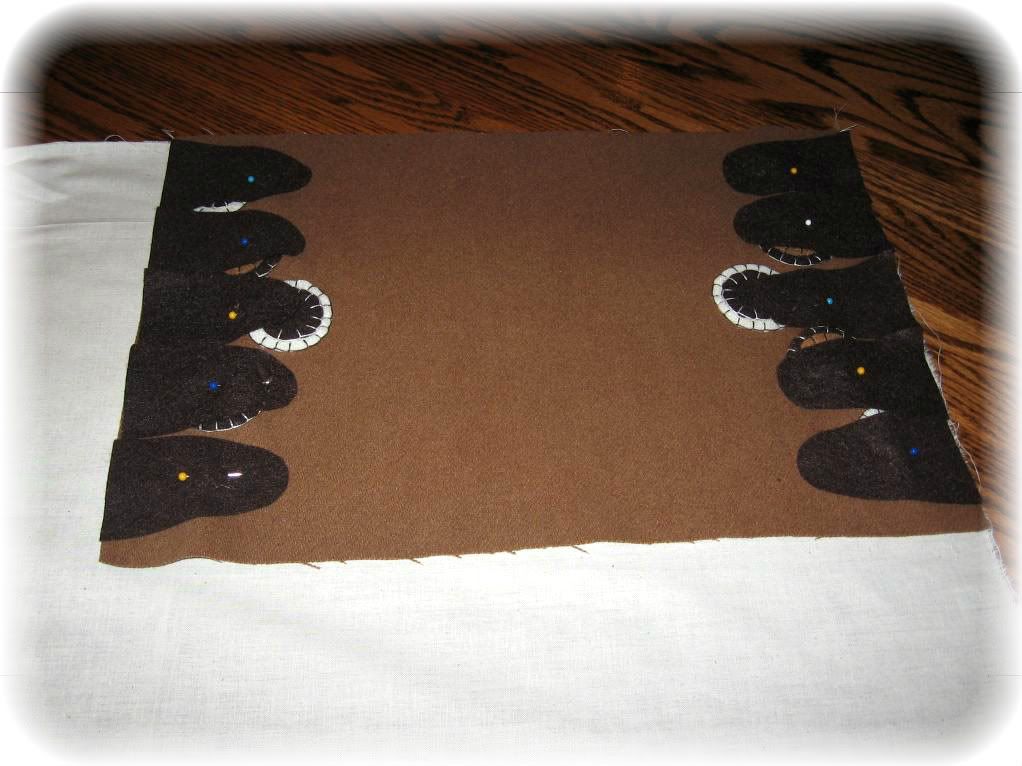 I sewed around the edge leaving a gap so that I could turn it out.
I clipped the corners before turning the rug out.
I then did a blanket stitch all around the rug and around each end piece.
Here is the final piece.
I don't think I like all the browns in my kitchen.
Looks like I need to make another one for my Kitchen table
BUT
not bad for an old coat :)
Linking Up with: