Here is a simple and quick ornament idea.
There was a lull during my sale, and I thought I would make some Holly felt ornaments.
I cut the leaves out first, adjusting the size of the leaves with the size of the black felt circle.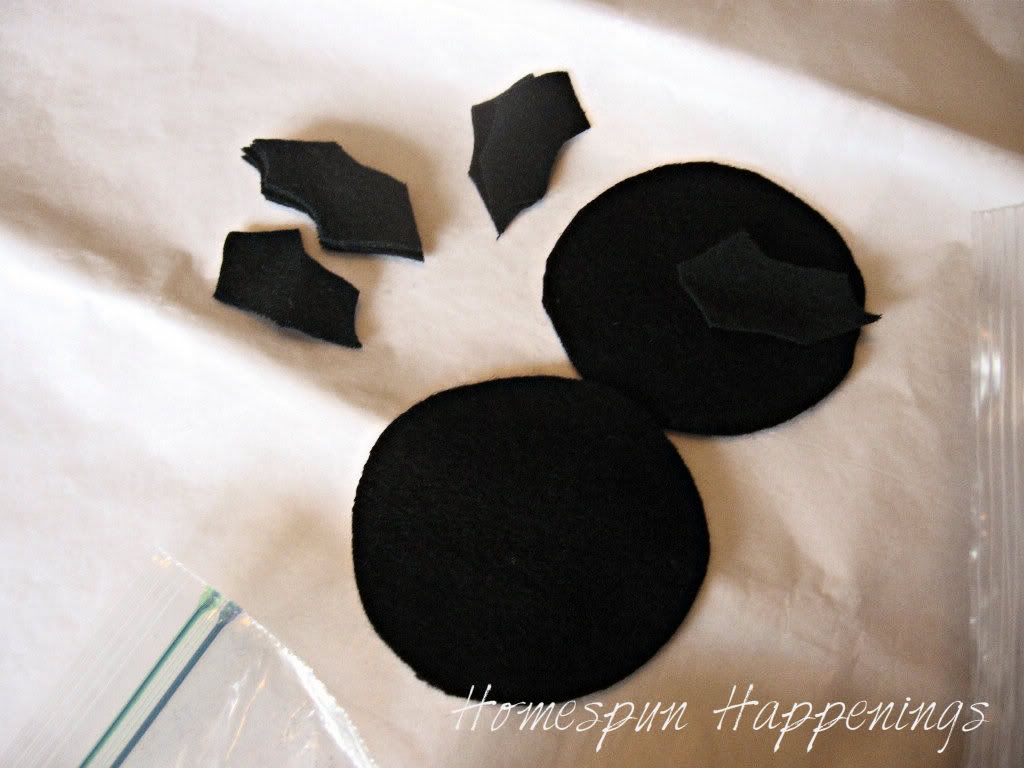 I then cut out some berries and placed everything where I wanted it to go.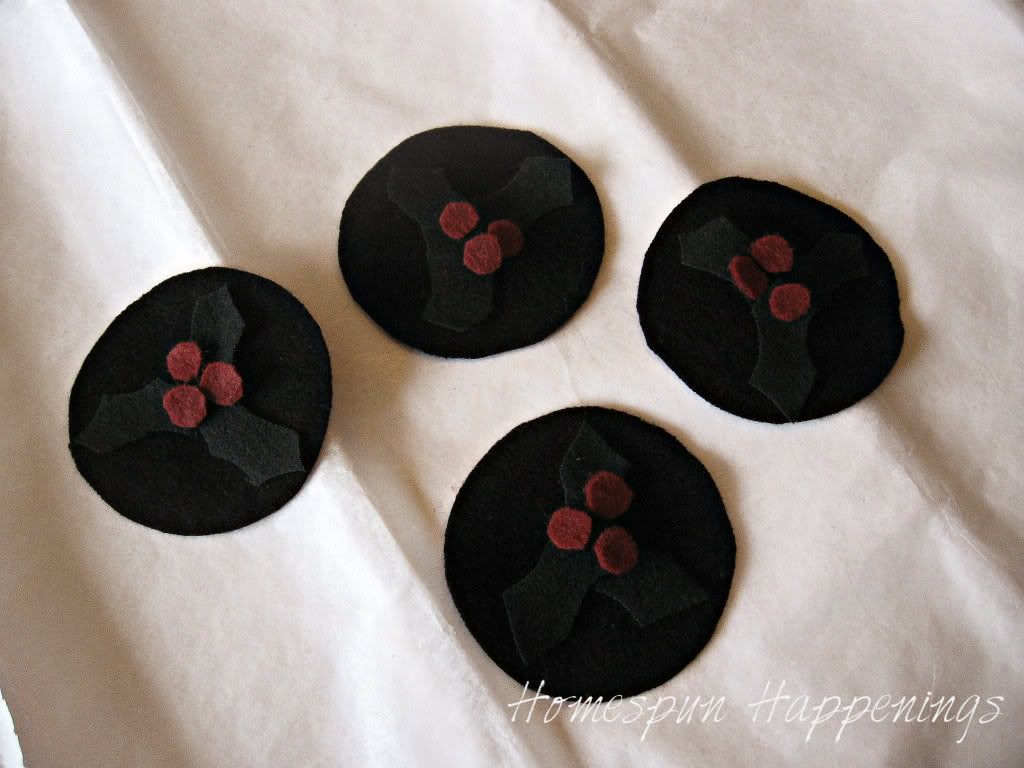 First I sewed the leaves on the black circle one by one using the blanket stitch.
Then I sewed the berries on one at a time overlapping them to look natural.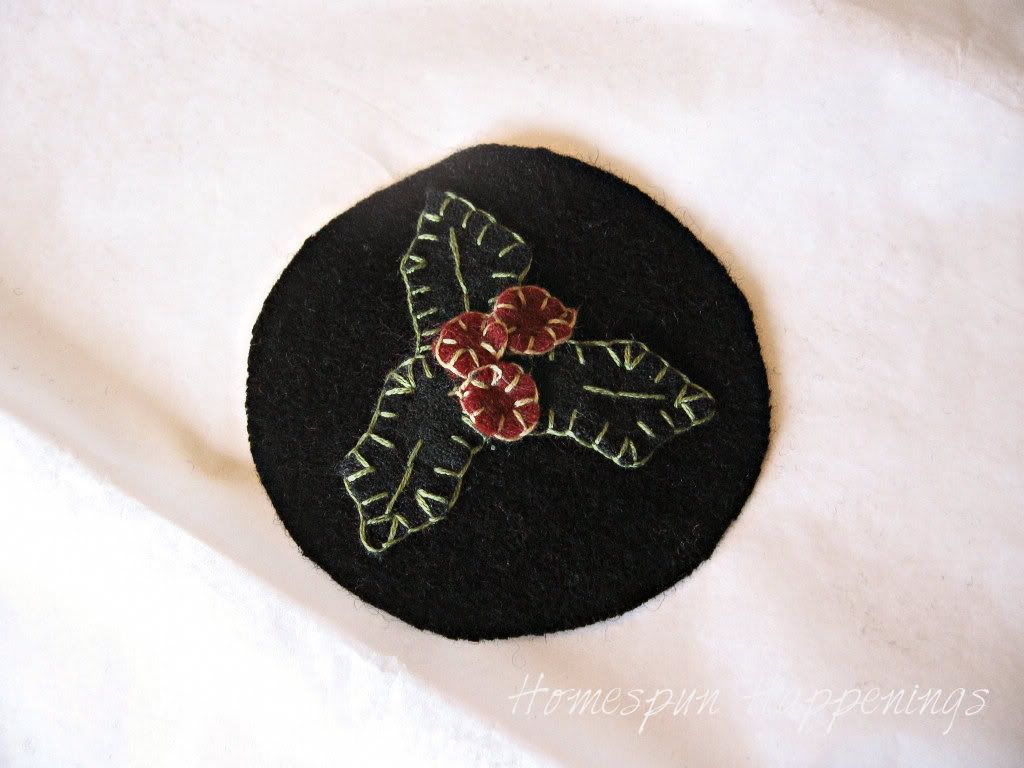 I added another black circle to the back for a finished look
and blanket stitched around the edge.
To hang the ornament I used some black craft wire.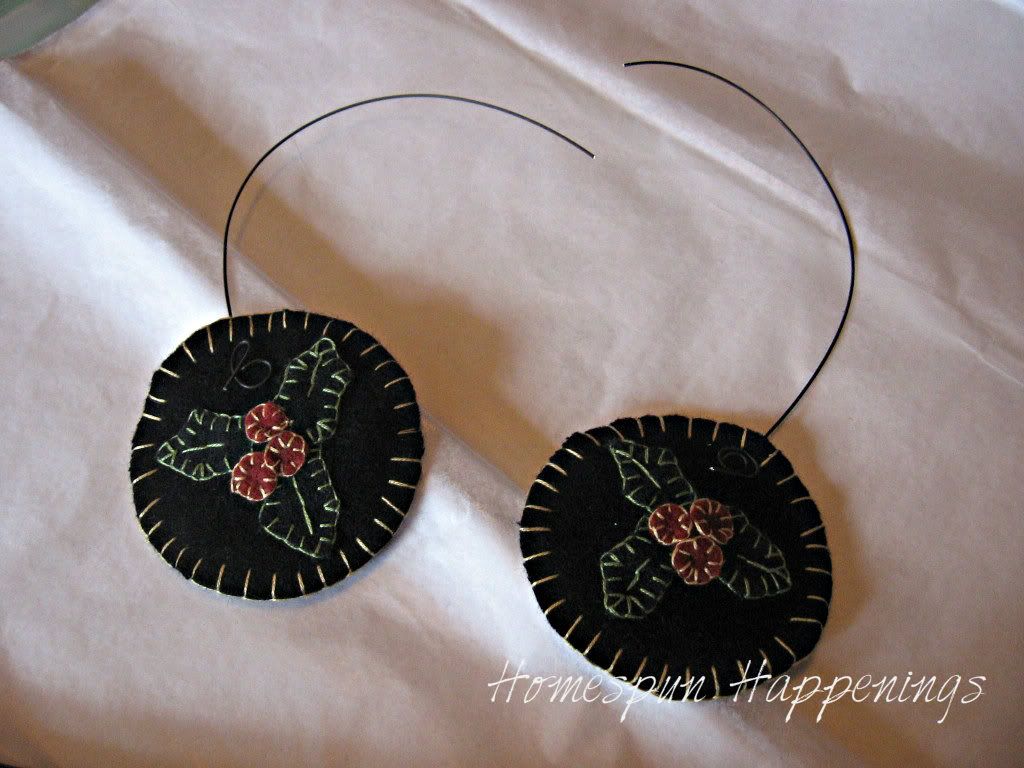 Here is another felt penny rug idea.
A snowflake
I hope you enjoyed this simple craft idea.
It is simple as long as you are not making 5 at a time :)
Happy crafting!