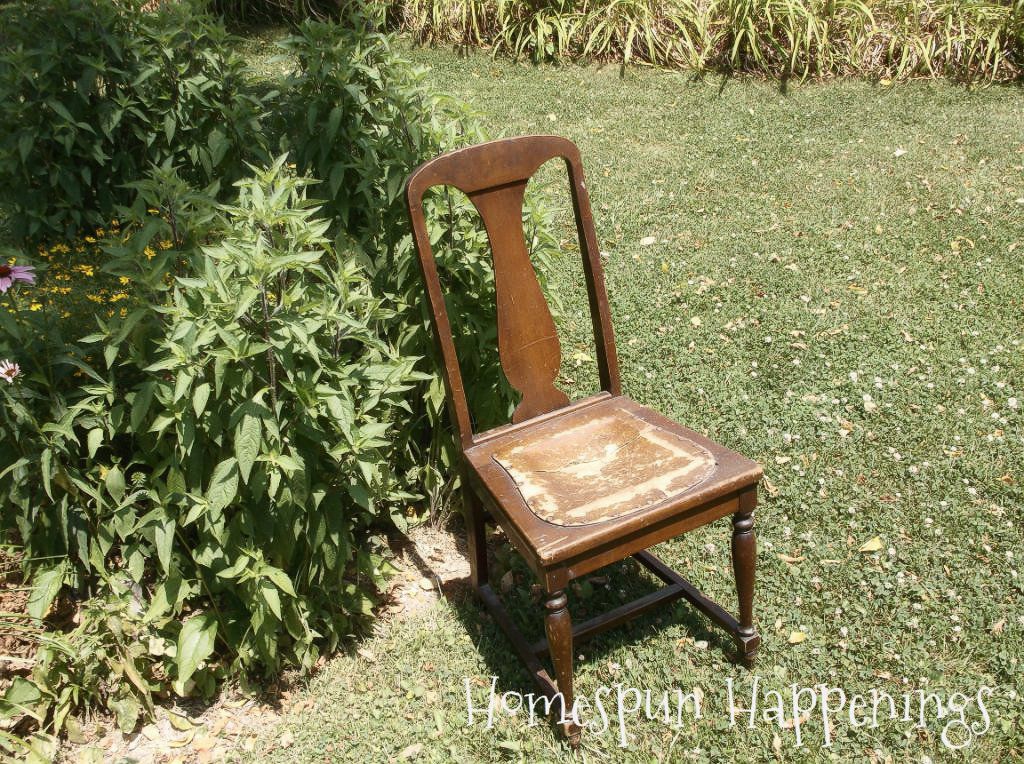 I am gearing up for some slip covering, but I thought I would try a little reupholstering. I used a 7 oz. canvas drop cloth.
For this chair back, it was not worth taking out the back vinyl part, so I painted it with AS French Linen.
For the front of the chairback, I used the old vinyl as a template and then stapled it inside over the existing foam pad.
I then stapled some batting and drop cloth over the foam on the chair's seat.
Making sure to stretch opposite sides and corners.
Tore a 2 in. canvas strip, wrapped it around the clothesline, and with a zipper presser foot I sewed and made the piping.
I also stuffed it in along the edge of the chair back and glued it.
I love them!
Ms. vanity sold at my sale this past weekend, but the lady didn't want a chair.
I really thought either chair would have worked well with her.