A man who saw my signs asked if I could personalize a cheese box for him.
He likes to go crabbing, so he wanted a crab to go on the lid.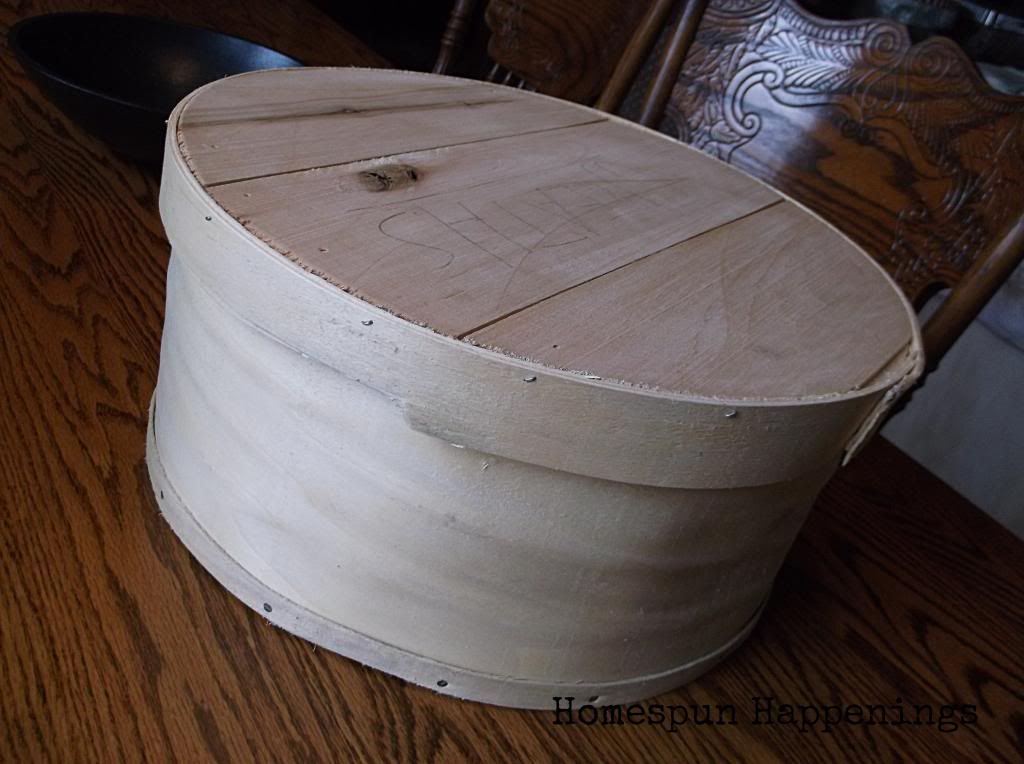 I went over to the
Graphics Fairy
to find the perfect crab.
He wanted the sides to say 'Master Crabber'.
The lid was empty with just Mr. Crab, so I remembered him saying that he liked to go crabbing on the Wye River.
I stained the whole box with dark walnut stain.
I love how the stain collected in the crevices of the box.
He was so excited with the way it turned out; as he was talking to me he was throwing money at me for a tip. He came back in a half hour with 2 more orders, and he slipped me another $5. He said that his wife loved it so much that she stole it for her sewing box. He told me she also said he didn't give me enough money :)
I think I appreciated the compliments way more than the $$$. It always feels good when you make a customer happy!