As many of you have already heard, I purchased a Nikon D60 on Craigslist for $200.
This included the
camera
18-55 mm lens
55-200 mm lens.
There was a catch, the 18-55 mm lens had two plastic pieces broken on it, and it would not attach to the camera. I needed to get it fixed. I am a DIYer, but I am not camera savvy at all. In fact as many of you know I have a history of dropping and breaking cameras. My hubby was quite nervous about purchasing a new DSLR for me. So this one was perfect for a Rookie like me.
Anyway the broken lens needed fixed, and as I researched it, many people said it would be cheaper just to buy a new lens rather than ask Nikon to fix it. That meant another $196.
This is where the plastic was broken on my lens.
I did not buy the whole package that they bought on the site.
I only needed to buy the BAYONET MOUNT.
Here is my broken Bayonet Mount.
I found a new Bayonet mount on Amazon for $1.32.
I bought 3 just in case we broke the piece again in the future. I paid a total of $18 for three.
With my hubby, the directions from the site, and lots of praying
we fixed our lens for $6!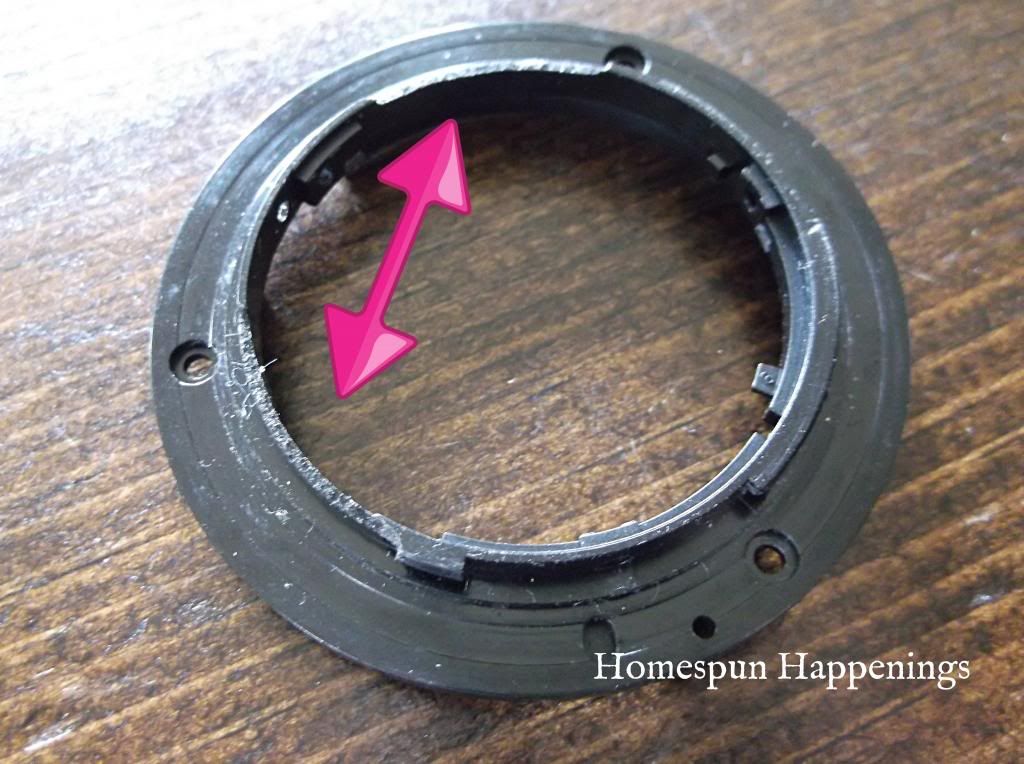 If you have a broken lens that won't attach to your camera, please check out the link above. It can save you a lot of money if you or someone you trust can fix it for you!
Now, "How do I use this camera, honey?"
Happy Sunday!