Oh what do you do with such a white slate?
A big 3' shiny shadow box.
Is this why the lady said I could have it for $1?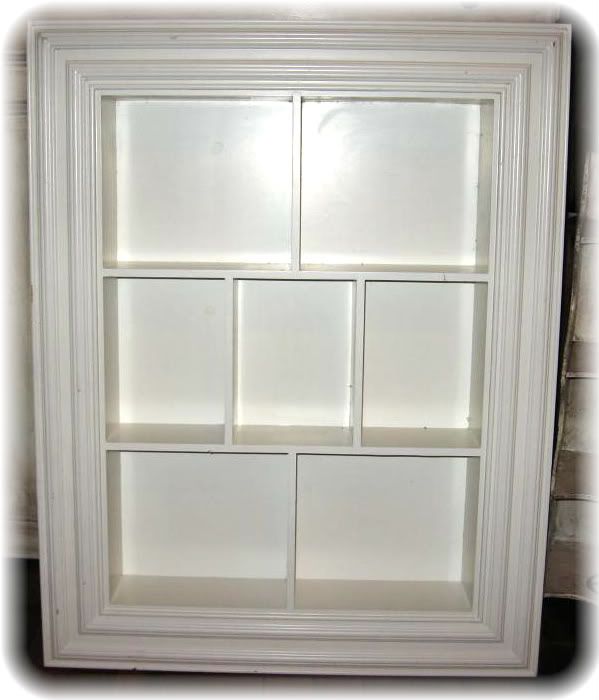 I know what I'll do; I 'll go blogging for ideas!
You ladies out there have such neat ideas.
Sheet music seems to be an option.
I wish I could remember which blog I saw where a lady covered her cabinet with sheet music.
That's it!!


That is what I'll do.


I'll cover the inside with sheet music.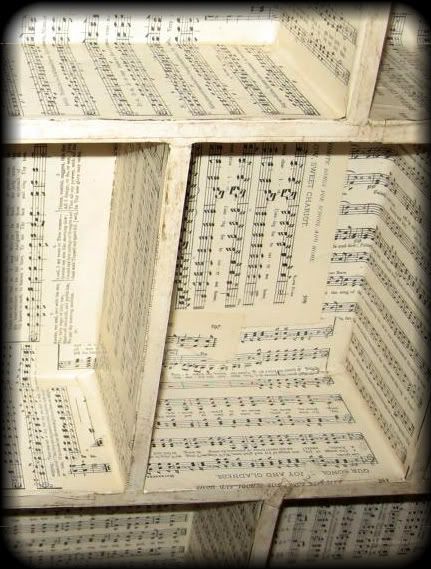 That beautiful shiny frame must be covered in Annie Sloan's paint--Paris Grey.
I love the lines in the frame.
They just cry out for some Old White highlighting!

It is so blah without some dark wax.

It seems to lack the character that it could have with a little bit of Jacobean dark wax.

There!!!

That is what I was picturing!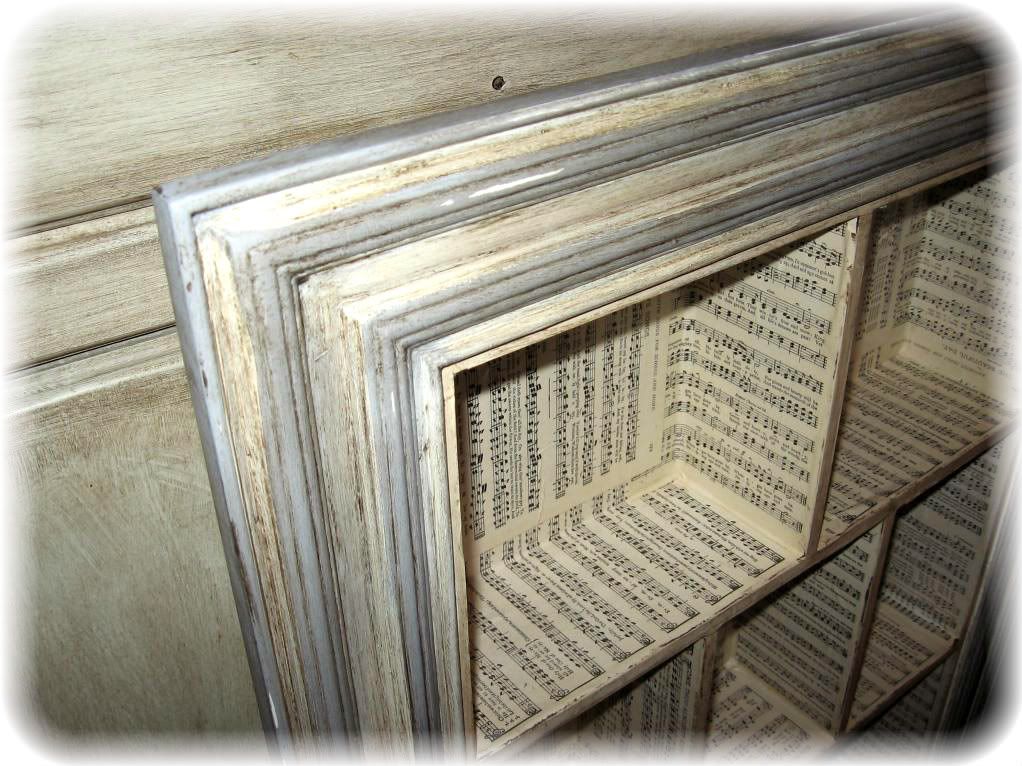 Some age....

Lovely!

Wow! only $1?!


Some of you may wonder where you can buy Annie Sloan's Chalk Paint.
I know of two Stockist that you may buy from. I know there are many.
Here are the two I am familiar with:
Robyn Story Designs
&
Shades of Amber
Here is another little shelf I painted with Annie Sloan's Old White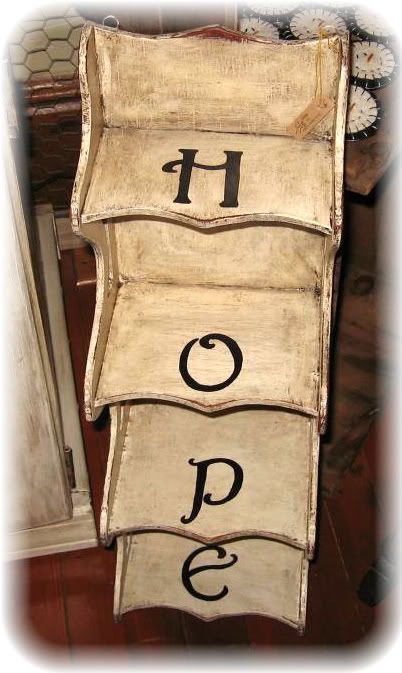 It is so nice to be able to paint right away and not have to worry about sanding.
I never would have thought about painting this shelf before ASCP.
The only thing I don't care for is all the buffing.
I still like it though:)
Linking Up With: