Every November for the past 9 years I have held a craft sale in my home. I am always trying to figure out how I can make it look better every year. I actually try to make my home look like a store. Many times people thought it was a store and came back a week later only to find that all of my furniture and home decor had taken the place of all the crafts.
For this year's sale, I want to make some shelving and boxes out of the pallets I have collected. I love using crates and wood boxes as back drops to the crafts. Here is one little idea I came up with.

This wording was on the side of one of the pallets. I knew I wanted to use it in a project.
I cut the boards to the right size and added two wider pallet boards for the bottom.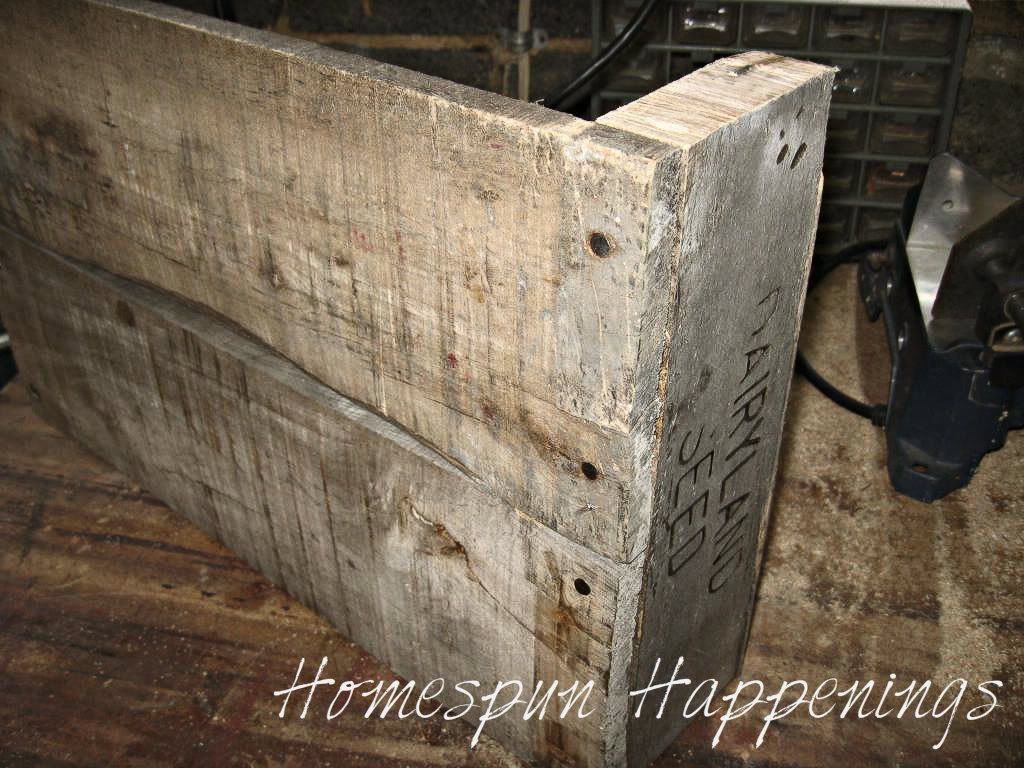 For the sides I added two medium size pallet boards.
I really wanted it to have handles.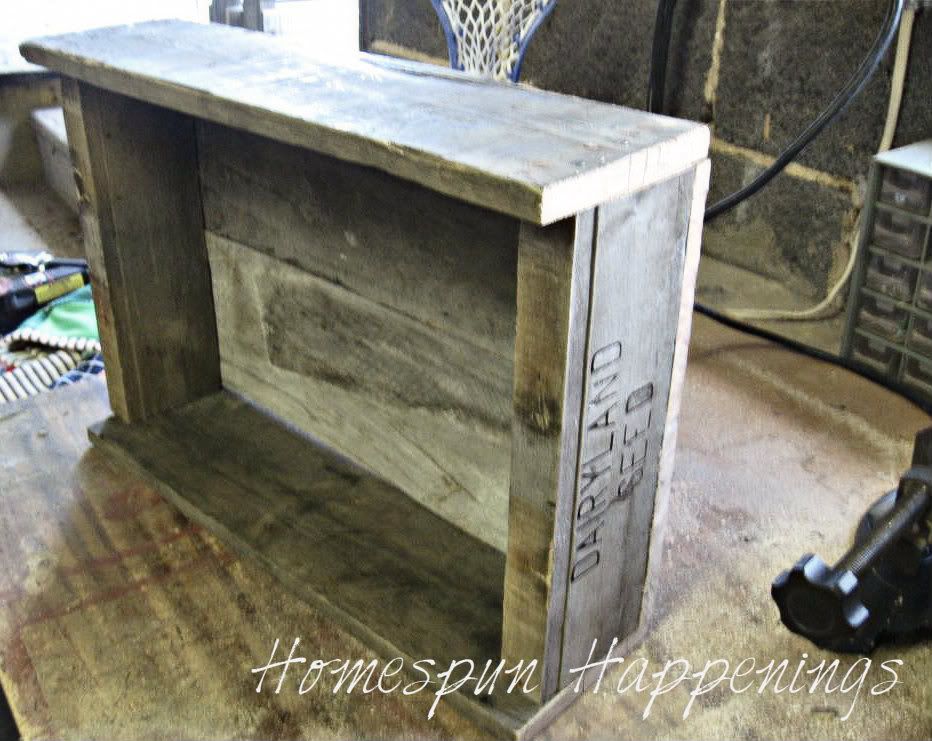 So....
in my stash of wood I found my last piece of wood lathe.
Hubby threw away all the lathe from our attic demo. I am so sad about that. The wood lathe really adds to the pallet wood for finishing touches. So now I am on the hunt for some wood lathe :)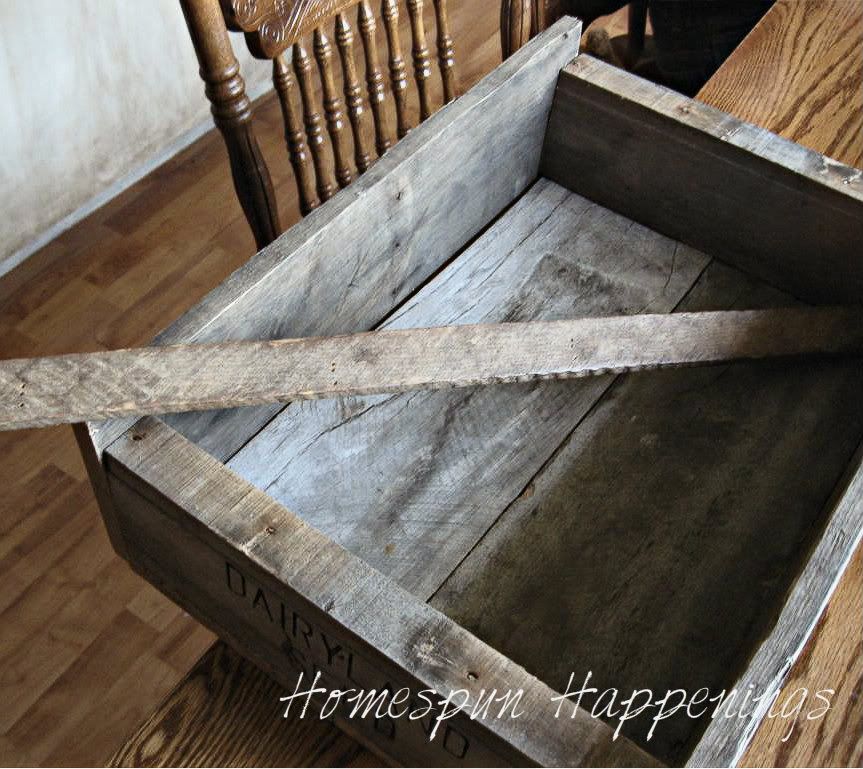 Okay, back to my little project.
I cut the lathe so that it fit across the wood box like a handle. I must tell you that this was my sons idea first.
Brilliant!
So now I have another neat wood box to use as a back drop to my crafts.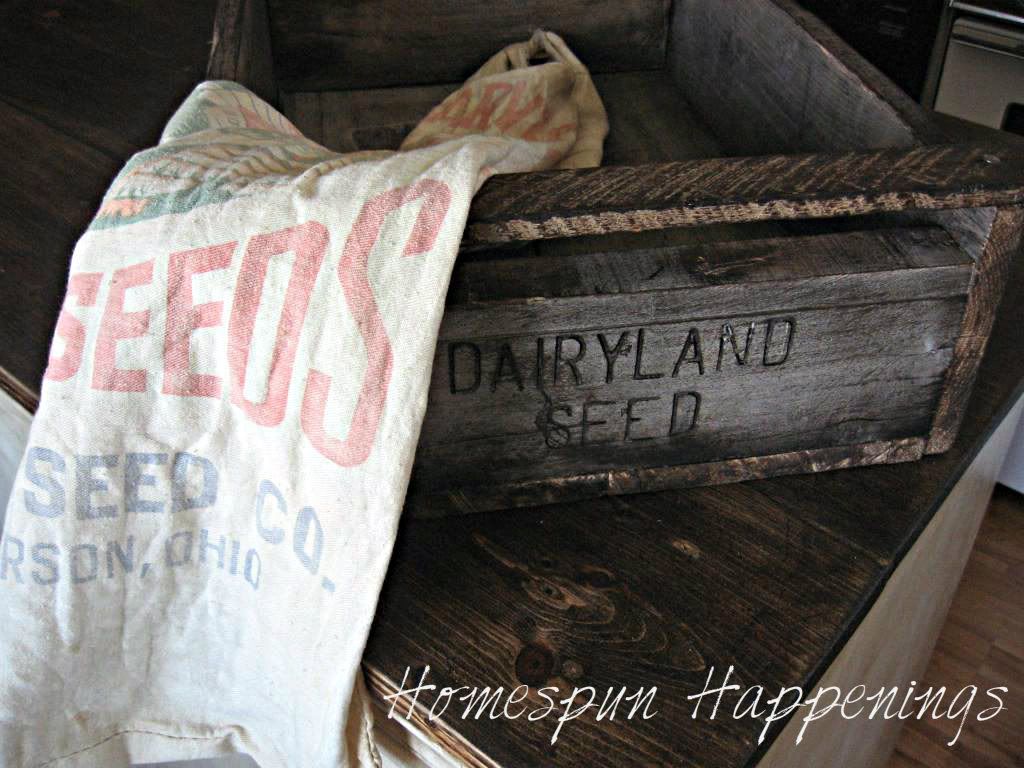 I did take some of Minwax's dark walnut stain and brushed it over the fresh cut wood to antique it.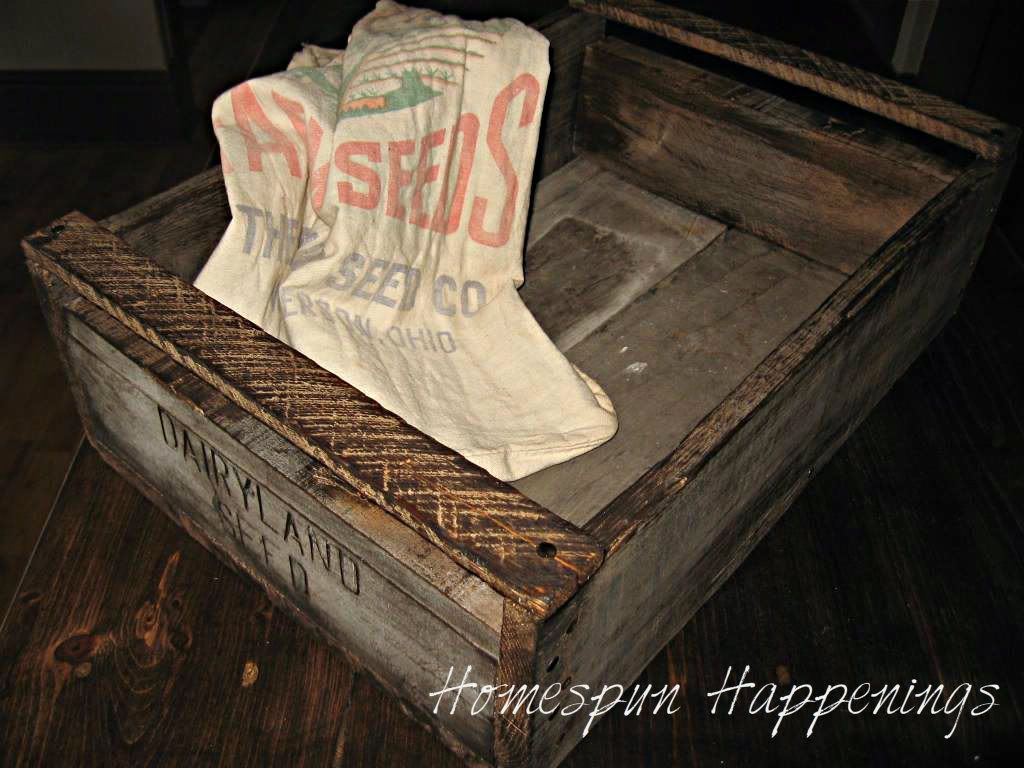 So.....
does anybody have some wood lathe they don't want?:)

Linking Up With: