All my projects have been basically wood furniture.
This one was a little different for me.
I re-purposed it for resale for my craft sale that I am having in 3 weeks.
It really isn't the style that I decorate my home, so I do hope someone loves it and wants to buy it :)
I bought this lamp at a yard sale for $1.
I thought about challenging Annie Sloan's paint on this since it was metal.
It is a neat lamp.
Seeing everyone, in blogland, pick such ornate things to paint; I was excited to get this and try to make it lovely.
Even though I like it not painted.
I painted the whole thing in Paris Grey
Then I highlighted some areas with Old White.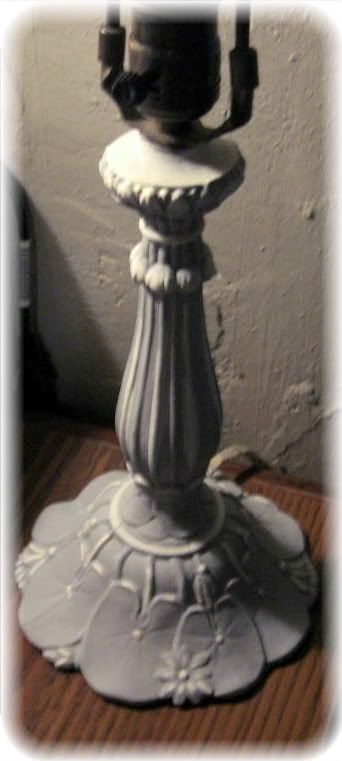 It is kind of hard to see the difference between the two colors.



At the time, I didn't have clear wax, so I thought I would just apply the dark wax that I had.
It was ugly.
I didn't let it dry long enough so as I was buffing, I buffed all the paint off in certain areas.
Needless to say, it was NOT the look I was going for. So I painted right over it the same way I did it the first time.


I bought the clear wax, and wow what a difference!
I applied the clear wax first.
I then took a smaller brush to apply the dark wax to the areas I wanted distressed.
After that I applied more clear wax to the dark and here is the end result:
Before:
After: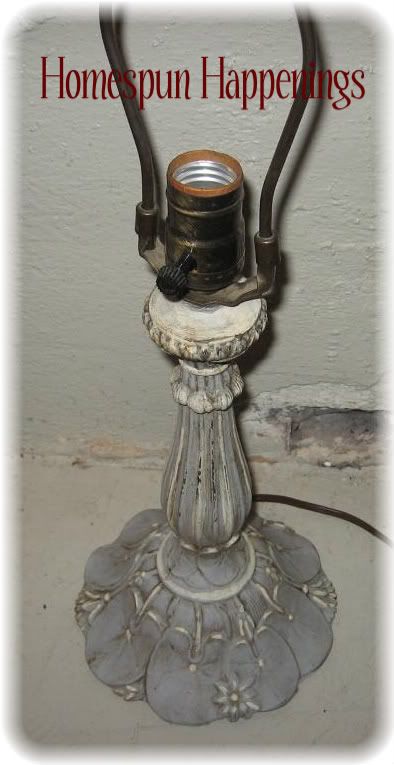 I bought a plain lampshade and decorated it up a bit with some rosettes made from Muslins.
I just wrapped and twisted the muslin into a rosette.
I had torn the fabric instead of cutting it so that it would fray.
I hot glued the end.
After they were formed, I glued them to felt. I then cut around the felt and glued it onto the shade.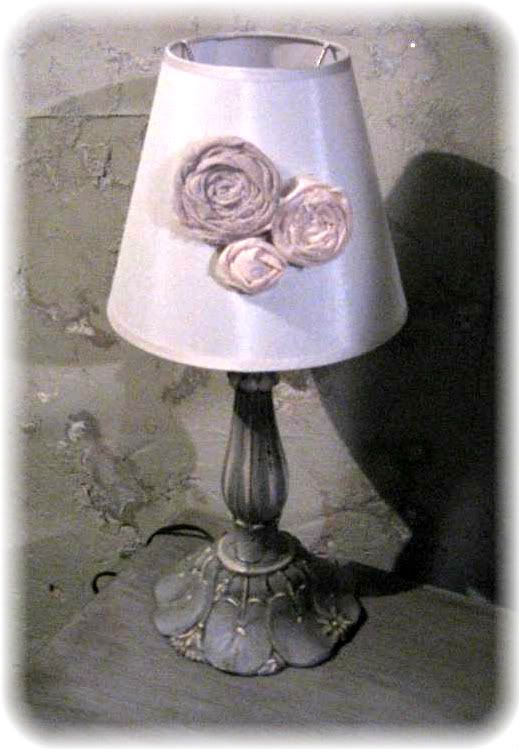 The rosettes look pink, but they aren't.
This pick is more true in color
We had 7 inches of snow in our yard last Saturday.
Today it is lovely outside.
The leaves are bright, coloring the landscape with orange, yellow, red, and a lovely green.
The ground is so saturated here that the grass looks so lush to me!