I am no expert in this area; I am only sharing my experience on using wax and stain.
I took this tin star that I had and wanted to paint it white.
Annie Sloans Chalk Paint is perfect to use to paint metal.
Once school is over, I want to try and make my own chalk paint.
With chalk paint you need to use wax to seal it.
I use the clear wax first, and then I like to use dark wax to age my pieces.
I wanted to share with you the oops I made the very first time I used wax.
When I opened the dark wax for the first time it looked like this.
Runny.
I didn't think anything of it because I always used stain to age my other paint pieces. I thought it wouldn't be a problem. Boy was I wrong! This is what happened to my end table when I tried to use the wax in this "runny" state. It literally made a stain on the paint, and it did NOT go away with rubbing it with a cloth.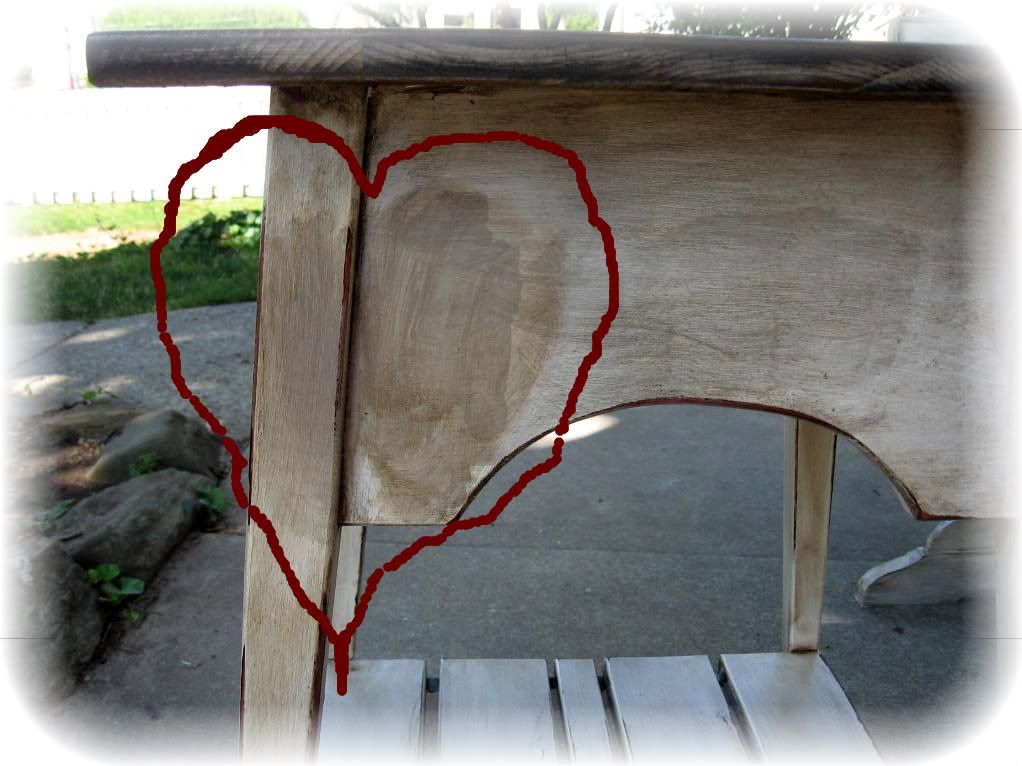 So what is the solution?
Refrigerate your wax until it gels up like the picture below.
Now on with the project.
Why do I like using the dark wax?
As you can see in the picture below,
the dark wax just seems to bring out the character in a piece.
The left side has clear wax on it, and the right side has the dark wax.
You need to always buff the wax as a final step.
When you can rub a cloth over the wax and it is no longer tacky,
then you know it is time to buff.
The buffing is what gives the wax a nice sheen.

I found that the warm temperatures are the worst to use wax.
When it is the right temperature you don't need to wait long at all to buff.

I still love to use stain when painting wood.
I really like how stain soaks into the wood.
I am sold on both.
What about you? What do you like to use?