I was so excited when My friend thought of me and gave me this cabinet.
It is solid, I mean solid wood.
It looks like it was altered to be a computer desk.

It was very green and very heavy.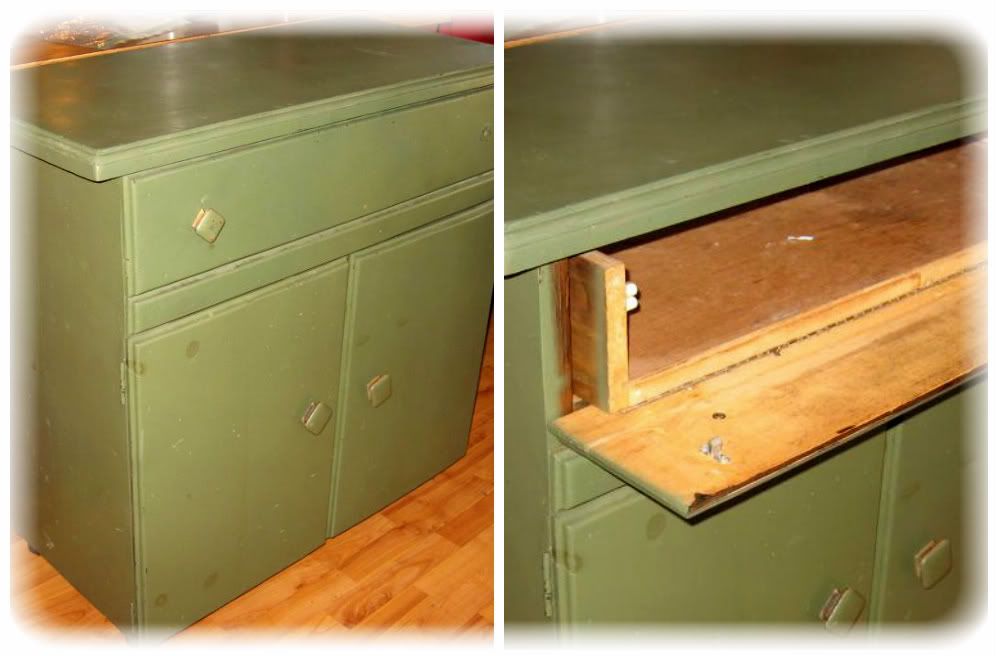 The person that built the cabinet added wheels to it.
I saw that the top was made of wood, and I wanted to take the paint off and stain the top.
I stripped it and sanded it.
I stained it with Min-wax's Early American.
I painted the whole cabinet in ASCP Paris Grey, and then I painted Old White over the Grey on the outside.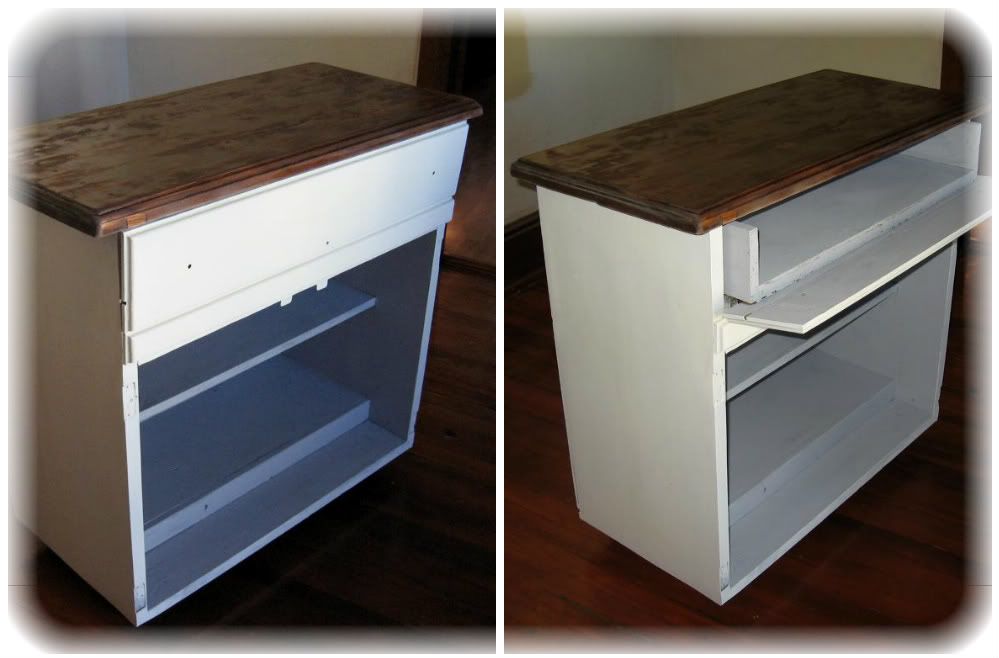 I used Fiddes & Sons clear wax first and then distressed it with Jacobean dark wax.
Buffed it forever--it was a little darker than I wanted, but I still love it.
I bought 4 new knobs at The Home Depot.
I chose not to use it as a computer desk, so I nailed the drawer shut.
I also built a skirt for it at the bottom so you can't see the wheels, but you can still have the wheels on it if you want. I will probably take them off in the future:)
I absolutely love it!
I am so happy to have it in my newly painted Living Room:)
It will be storing our school books and things
It is a perfect fit!
Thanks Tracy!
Linking Up With: